5 ways to increase your Amazon sales
Dan Morrison
August 30, 2021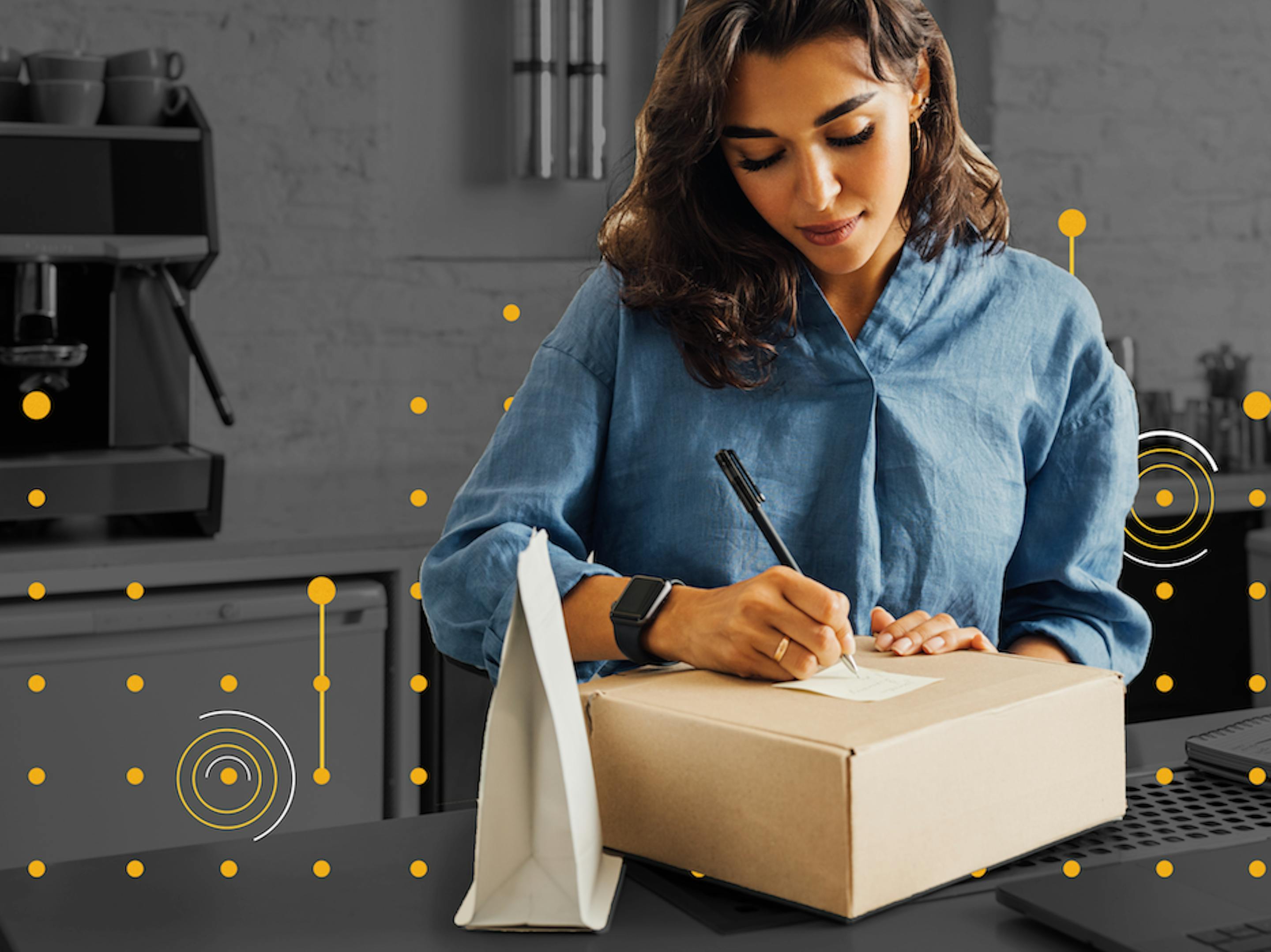 If you ask an e-commerce business owner about their online sales and marketing strategy, you can expect them to mention Amazon at least once. In fact, some successful e-commerce companies exclusively sell on Amazon. 
Whether you're already selling on Amazon or just thinking about adding it into your e-commerce sales strategy, we've got some great tips to help you set up shop and increase your Amazon sales.
Amazon's meteoric rise 
The e-commerce landscape has been rapidly changing over the past few years, and 2020 saw one of the biggest jumps in e-commerce adoption in history. 
According to Statista, in 2020:
Over 2B people purchased goods or services online
E-retail sales worldwide topped $4.2T USD
Global retail e-commerce sales grew by over 25%
While these numbers are impressive in and of themselves, Amazon's growth has been even more noteworthy.
From 2019-2020, Amazon saw:
Net revenue grow from $280B-386B USD
Operating income grow from $15B-$23B USD
Prime memberships grow from 150M-200M subscribers
Beyond these impressive stats, Amazon is the most popular online retail website by traffic and boasts a market cap of $1,558B USD. 
5 strategies to increase your Amazon sales
1. Keep it fresh
When selling on Amazon, you've got two places to feature content:
Amazon store page
Amazon product pages
If your Amazon shop is already up and running, you might think your work is done, but that's not the case! You want to keep the content on your Amazon pages fresh, regularly updating your Amazon store page and keep your product pages up to date. 
Your Amazon store page should speak to your brand and vision—think of it as an extension of your website. Many shoppers may land on your Amazon store page without having visited your website or social media pages, so it's important to give them the right first impression.
Here are a few tips for your Amazon store page:
Keep your imagery consistent across your website, Amazon store, and social media
Don't just copy and paste images from your site to your Amazon store—tailor your design files so they fit into Amazon's specifications
Keep your copy short and sweet—outline what you stand for and who you are as a brand, but don't bore them with unnecessary details
When it comes to your Amazon product pages, more is… more! Don't just throw one or two product images on each product page—repurpose the product photography you use on your website, ensuring it fits Amazon's product page specifications.
You want to shoot for Amazon A+ content, which is high quality, enriched content to feature on your Amazon product pages. When employed correctly, Amazon A+ content builds trust with new customers and pushes you closer to the top of Amazon's SERPs (Search engine results pages). 
If you want Amazon A+ content, you should:
Compare yourself against the competition with comparison charts
Impress prospective customers with high quality imagery
Wow your visitors with HD videos
2. Get advertising
This seems like an obvious one, but if you're selling on Amazon, you should be advertising on Amazon! It's great to test on the newest and the best advertising platforms for your ecommerce brand, and you should be doing that, but advertising directly on Amazon for your Amazon shop is a great way to bring in customers. Users who are already browsing Amazon for new products have the right intent, so all you need to do is present your product to them.
Using Amazon A+ content to reach the top of Amazon's SERPs is a cheaper way to get noticed, but it generally takes quite a bit of time and effort to get there. Throwing a bit of money at Amazon advertising is a great way to quickly increase your Amazon sales. As you start to advertise, keep iterating on your advertisements to ensure you know how to increase and improve ROAS.
3. Get social 
Paid social media ads are a great way to create brand awareness and drum up interest in your product(s). And while the sheer number of social media platforms out there might be intimidating, they also have an unintended benefit: targeting. Each platform typically appeals to a different audience, making it easier for you to zoom in and target the right people.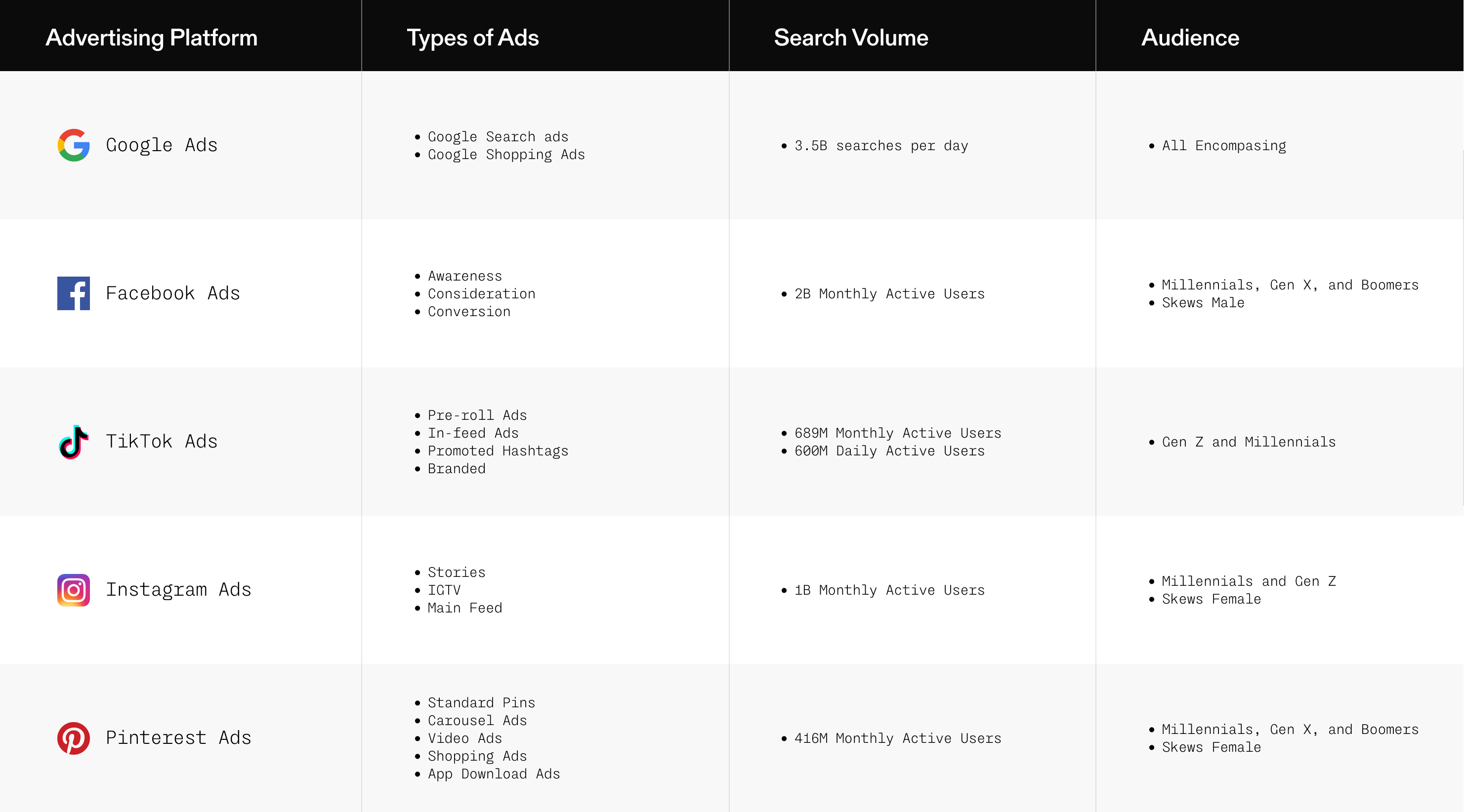 4. Launch new products
If you're already seeing some success on Amazon but are ready to really increase your sales, launching a new product is a natural way to bring in new—or repeat—customers.
Have a great product idea but haven't implemented it yet? It might be time to lean into your idea and launch a new product (or full product line). Talk to your existing supplier or leverage the power of R&D to build something that's not yet on the market. 
If you don't already have new products in mind, don't fret! You can use organic social media or email marketing to survey your followers to understand what products they want to see from your brand. Better yet, turn your survey into a giveaway competition to kill two (or three) birds with one stone.

Some benefits of running a survey giveaway competition:
You get great product ideas
You create brand awareness with the giveaway  
You create a buzz for your upcoming product launch
5. Launch new markets
If you've already expanded your product line on Amazon and are out of fresh ideas, international expansion is always an option. Amazon is available in several countries around the world, allowing you to sell outside of your local market. 
If you're looking to sell halfway across the world, however, you should consider the impacts to inventory management that will arise from being a global brand. 
How Clearco can help increase your Amazon sales
If you're ready to take your Amazon sales to the next level, Clearco can help! Our flagship offering, ClearCapital, can give you access to $10K-$10M in as little as 24 hours. Unlike banks, you don't need to put up collateral or fill out endless paperwork. And instead of bracing yourself for a 6-9 month wait and intensive pitch process for VC capital, ClearCapital comes quickly and without the stress of pitching.
ClearCapital can give you the capital to:
Develop new products for your Amazon store
Expand into new countries and territories
Ramp up your online advertising program
Improve the look and feel of your digital properties
Hire staff to help take some work off your plate
What you choose to do with the money is up to you!
Is ClearCapital right for your business?
While we'd love to simply say, "YES, YES, YES!", there are a few companies who might not be well suited to take ClearCapital.

ClearCapital is right for your business if:
You're an e-commerce or subscription-based company
You're selling and advertising your products online
You have six months of sales data available
How to get funded
Getting ClearCapital funding is easy peasy. Believe it or not, it's a simple four-step process:
Connect your sales and marketing platforms to Clearco.
Get an offer in as little as 24 hours based on your sales and marketing data.
Repay us on your own terms. If you don't turn a profit one month, you don't pay us back that month.
Top up your funding instantly, when you want, and for however much you want.
Ready to scale your business like you've never imagined?
Sign up for ClearCapital today
Get funded
The Clearco Newsletter
Sign up to get fresh content straight to your inbox!