Partner with Clearco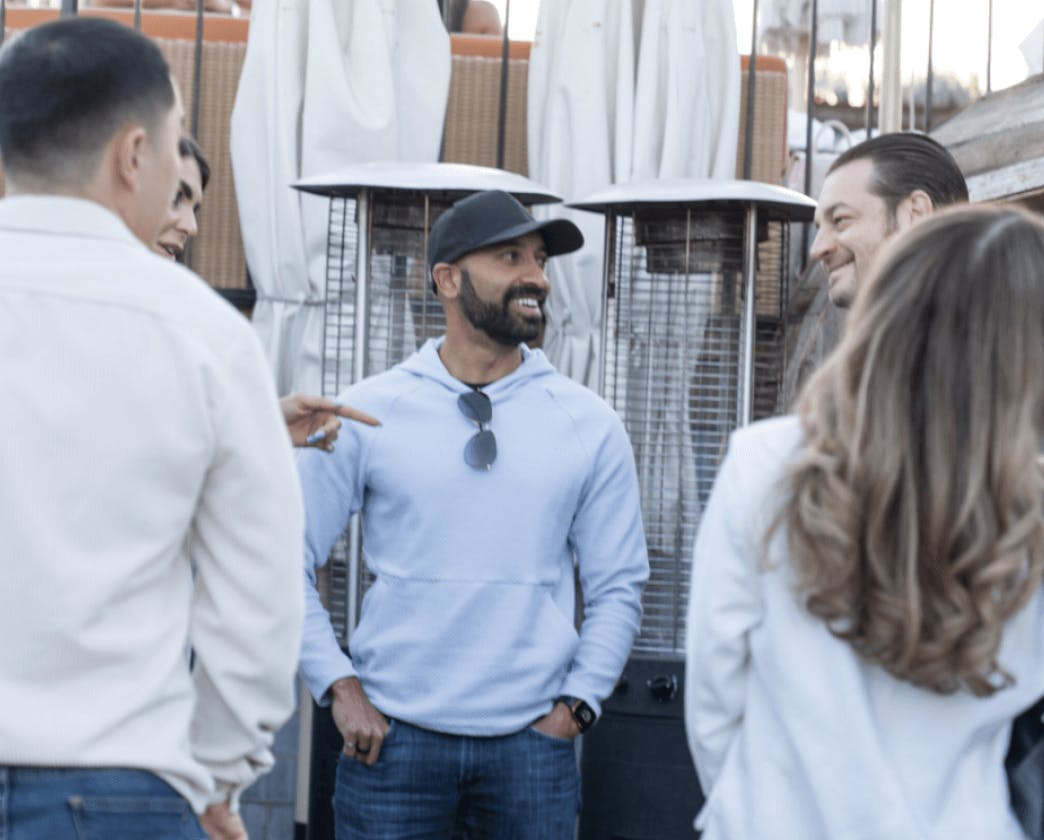 Built by founders, for founders, Clearco is on a mission to empower entrepreneurs. We partner with best-in-class companies to help you and your clients capitalize on growth. We'd love for you to join us.
Become a Partner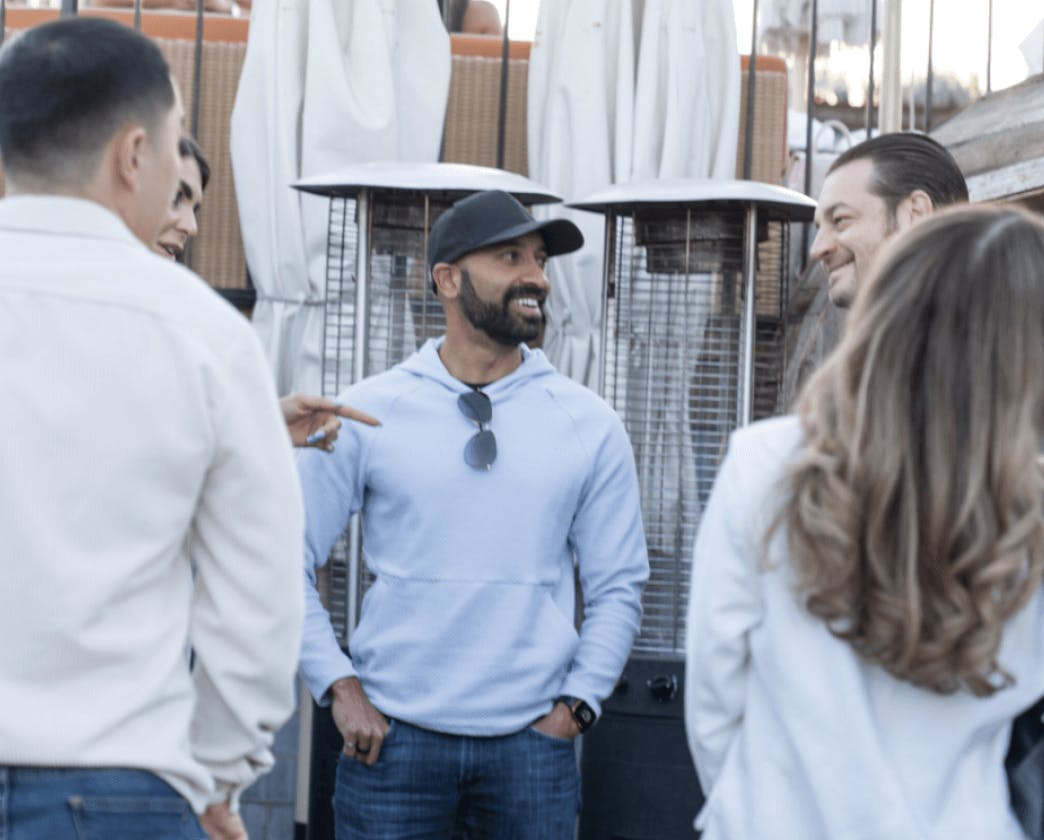 Trusted by 4,000+ partners
Looking for a partner to help grow your business?
We align with the leading Technology, Agency and Venture Capital firms. Request an intro today!
Explore Now
Invoice Funding from Clearco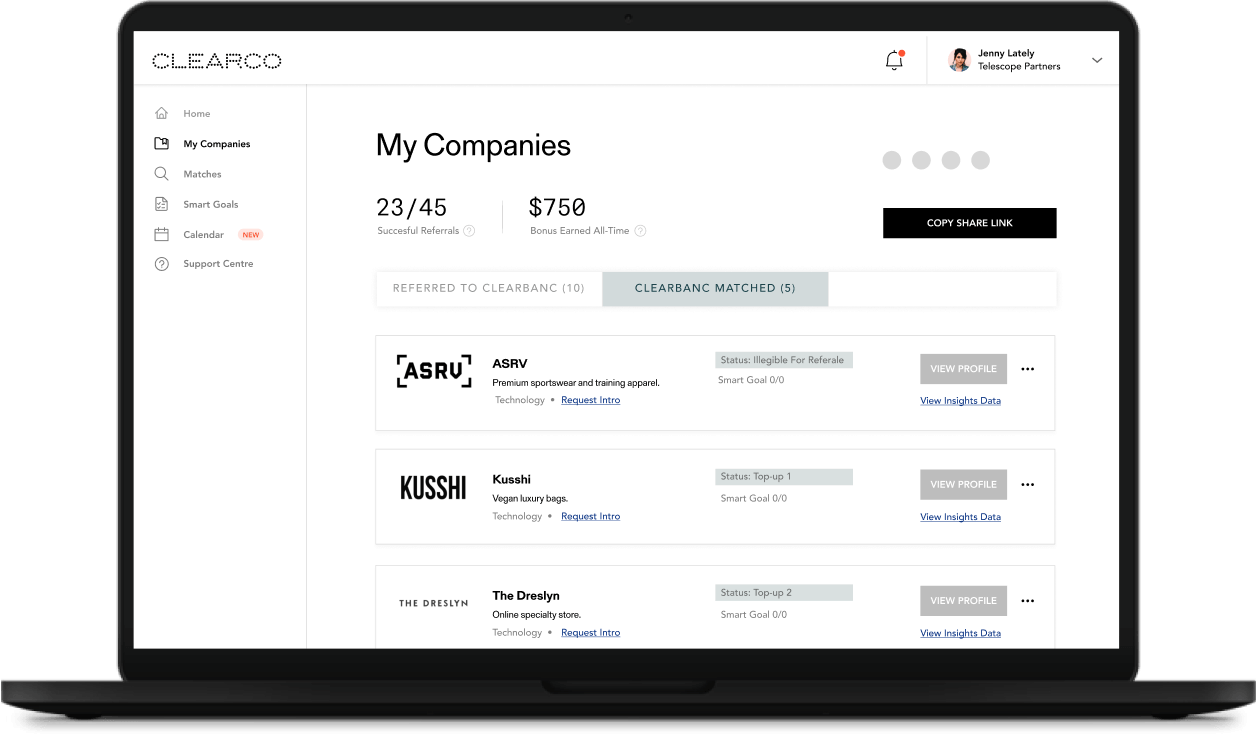 Never Miss a Payment Again
Clearco takes on payment for your clients, so you receive the full value of the invoice upfront — guaranteed.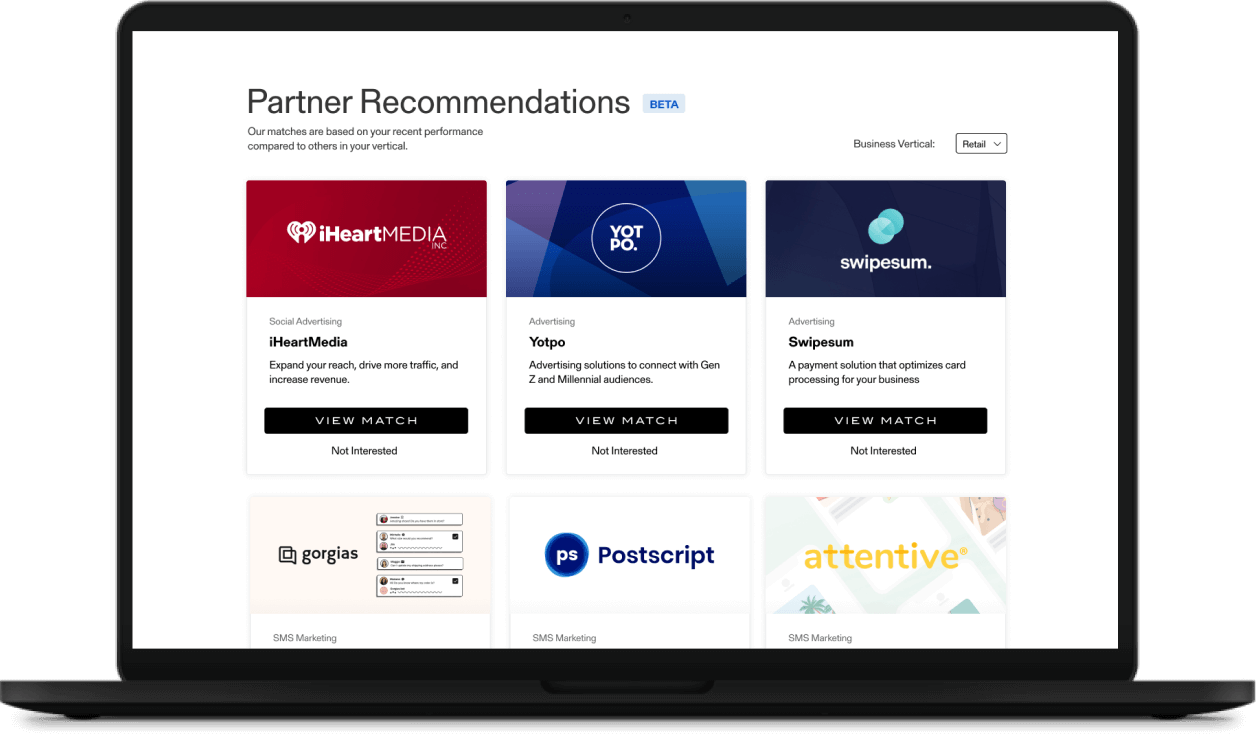 Free Up Clients Working Capital For Your Solution
Use invoice funding as a tool to help clients free up cash flow to afford your solutions, added features or upgrades.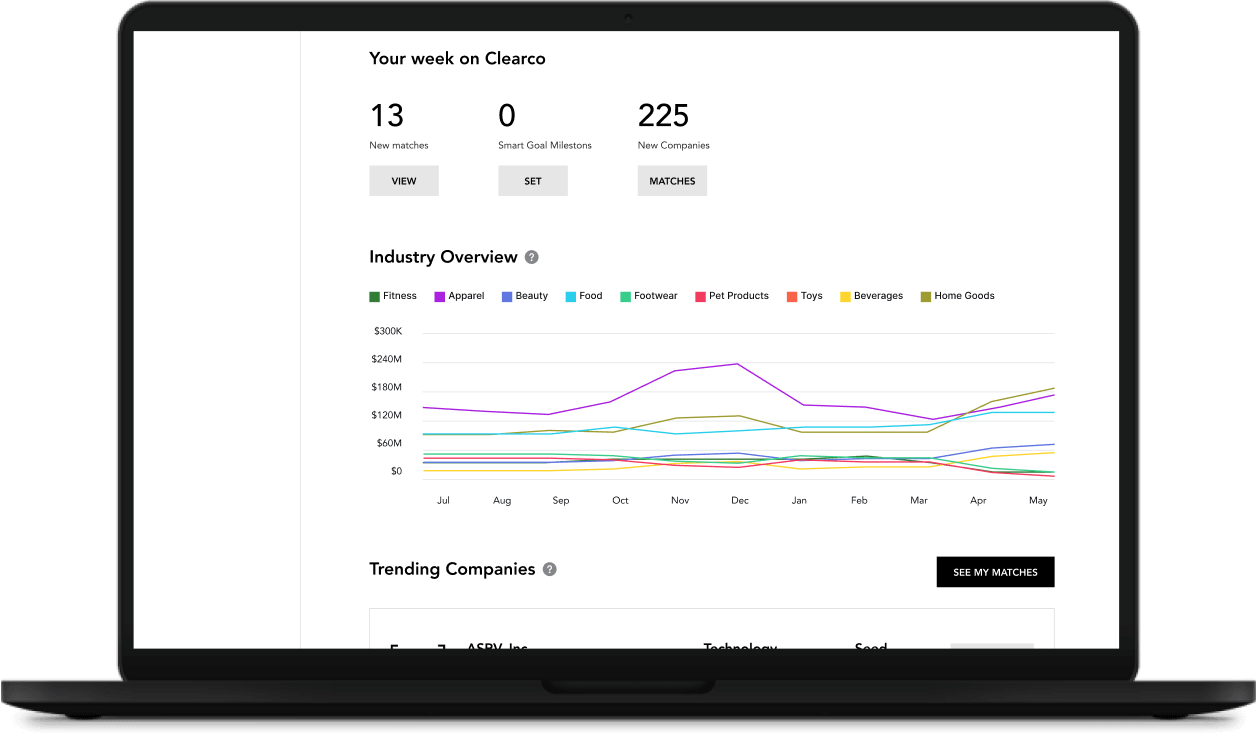 Value-Add Offering For Your Customers
Add an invoice funding service for your clients, to create more value and build deeper relationships.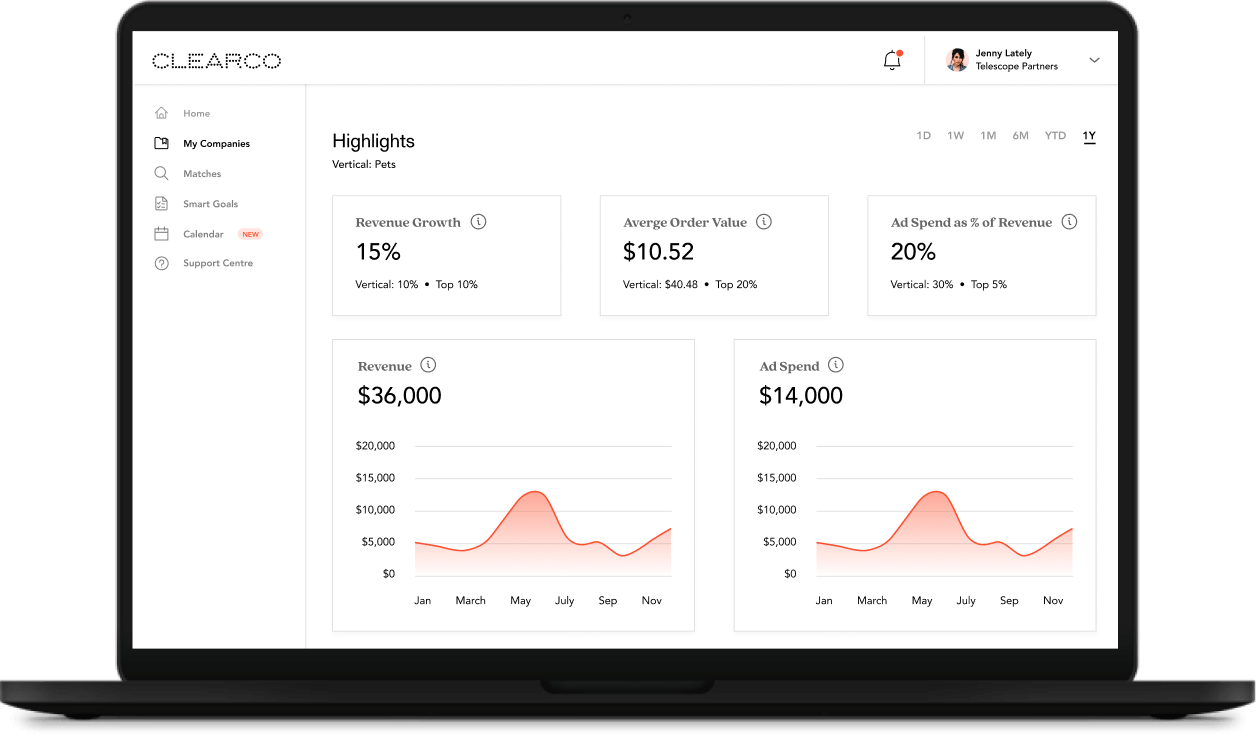 Shorten the Sales Cycle & Win More Deals
A financial reassurance for founders leads to faster onboarding and greater Customer Lifetime Value (CLTV) when incorporated in the sales process.
Why join our partner network?
Partnering with Clearco not only helps clients bridge the inventory gap and increase purchasing power with fast, flexible payments. Partners can unlock co-marketing opportunities, connect with new clients, receive support from a dedicated partner manager, and more.
Reach out to the partnerships team at [email protected] to learn more.
Partner Quotes