Jaxxon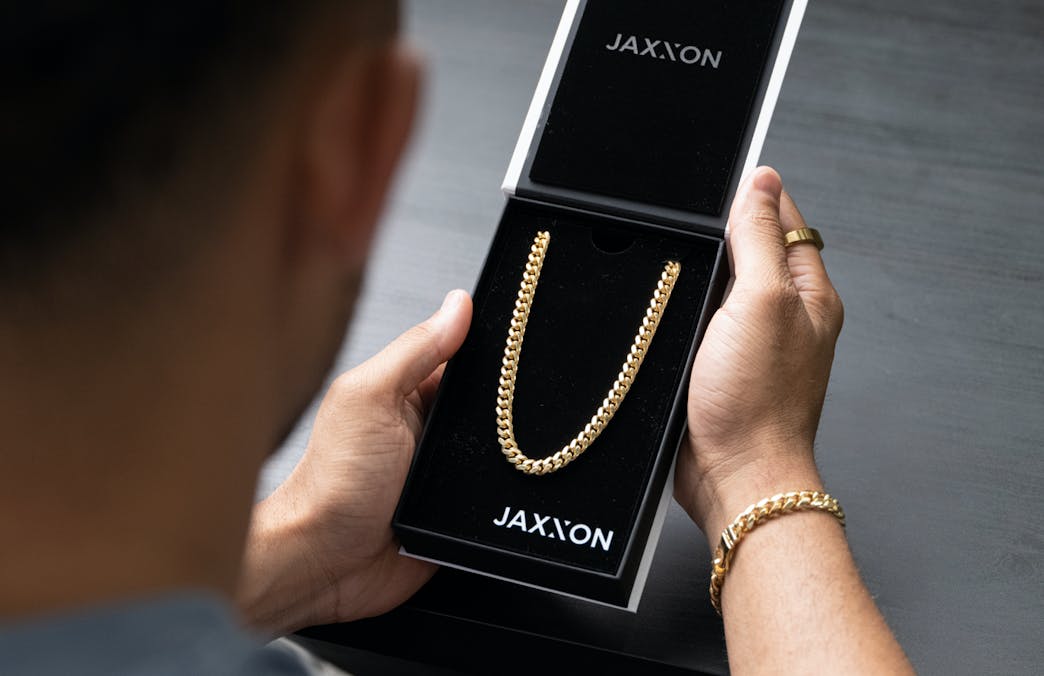 How they leverage Clearco's custom-tailored growth funding to scale 1000% year-over-year: The story of Co-Founders ditching their bank for a more suitable funding option.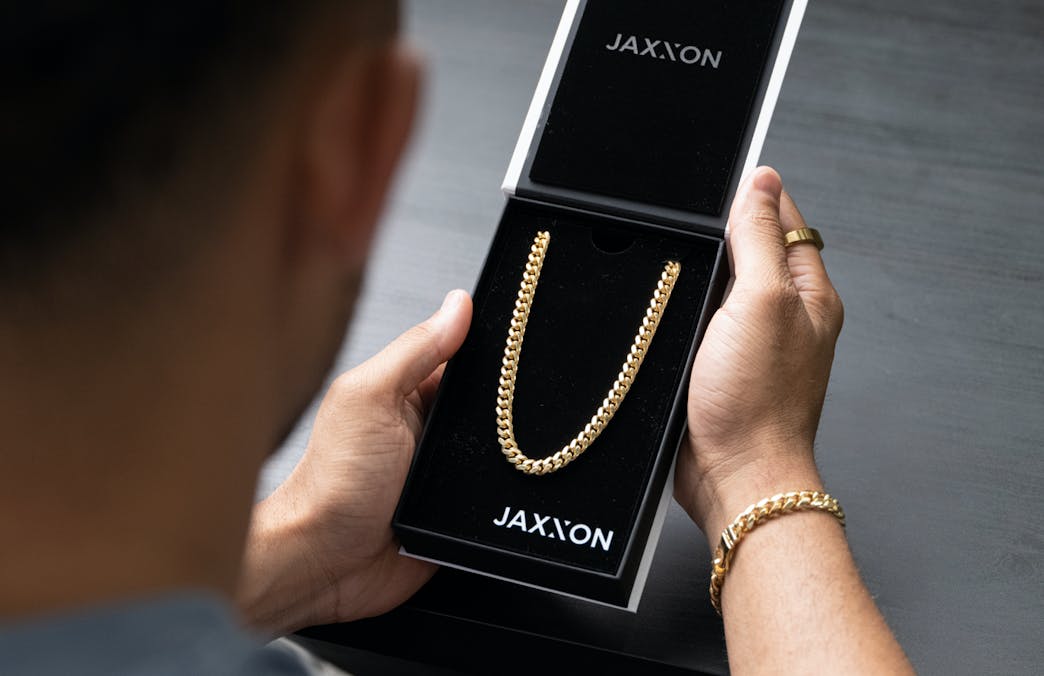 Problem
Co-Founders JP and Josh met in college and immediately bonded over their shared entrepreneurial spirit. After noticing a gap in the market for affordable, yet upscale men's jewelry in 2017, they decided to join forces and build exactly what they were in search of. In 2017, the pair took out a $3,000 line of credit and launched Jaxxon out of JP's one-bedroom apartment.
Jaxxon began to take off and JP and Josh needed to seek funding to keep growing. They considered a small business loan from their institutional bank but concluded it would not be suitable for what they were trying to build. The terms were difficult, inflexible and did not account for any factors beyond their credit score, like Jaxxon's impressive store revenue. Furthermore, the idea of taking on more debt was daunting. They felt misunderstood by their own personal bank.
Solution
There was no doubt JP and Josh had built the foundation of a fast-growing business, but in order to really bet on themselves, they needed more financial support. They were immediately impressed by Clearco's approachable and reasonable terms, and the consideration of e-commerce metrics in determining a growth funding offer. As JP put it, "the process of plugging in your accounts and making educated guesses just makes sense for e-commerce Founders. It's like we're speaking the same language".
Jaxxon is on a hockey stick growth trajectory with no plans of slowing any time soon, continuing to grow 1000% year-over-year. Today, they have 20 employees, a warehouse located in Los Angeles and they continue to expand product lines. With Clearco Capital on hand to fuel their marketing and inventory expenses, Jaxxon has become one of the most trusted voices for men's accessories globally.
Partner Quotes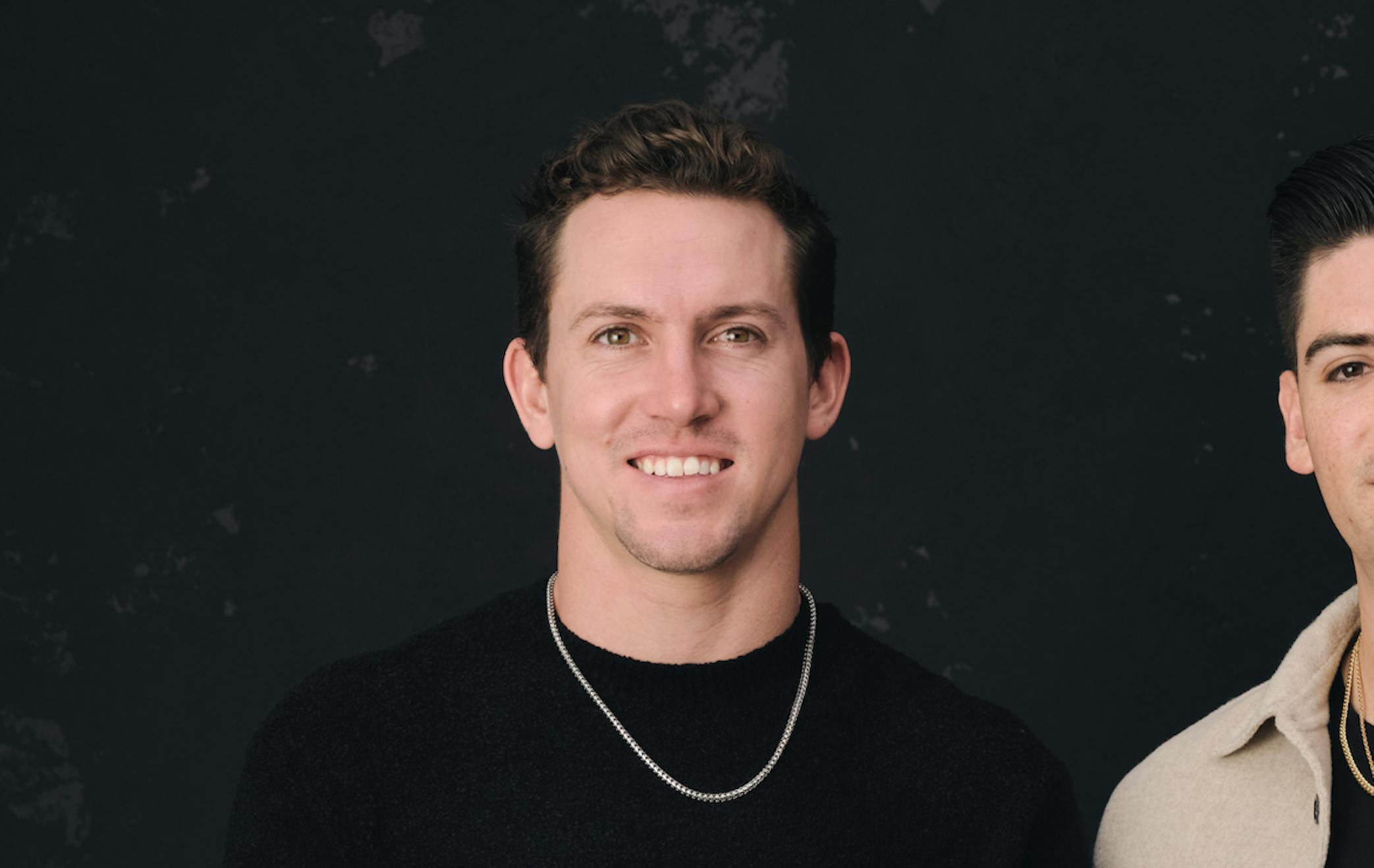 You've worked hard to build your business, you should own 100% of it.