What to expect from BFCM 2021 so you can crush this holiday season
Jade Tremblay
September 21, 2021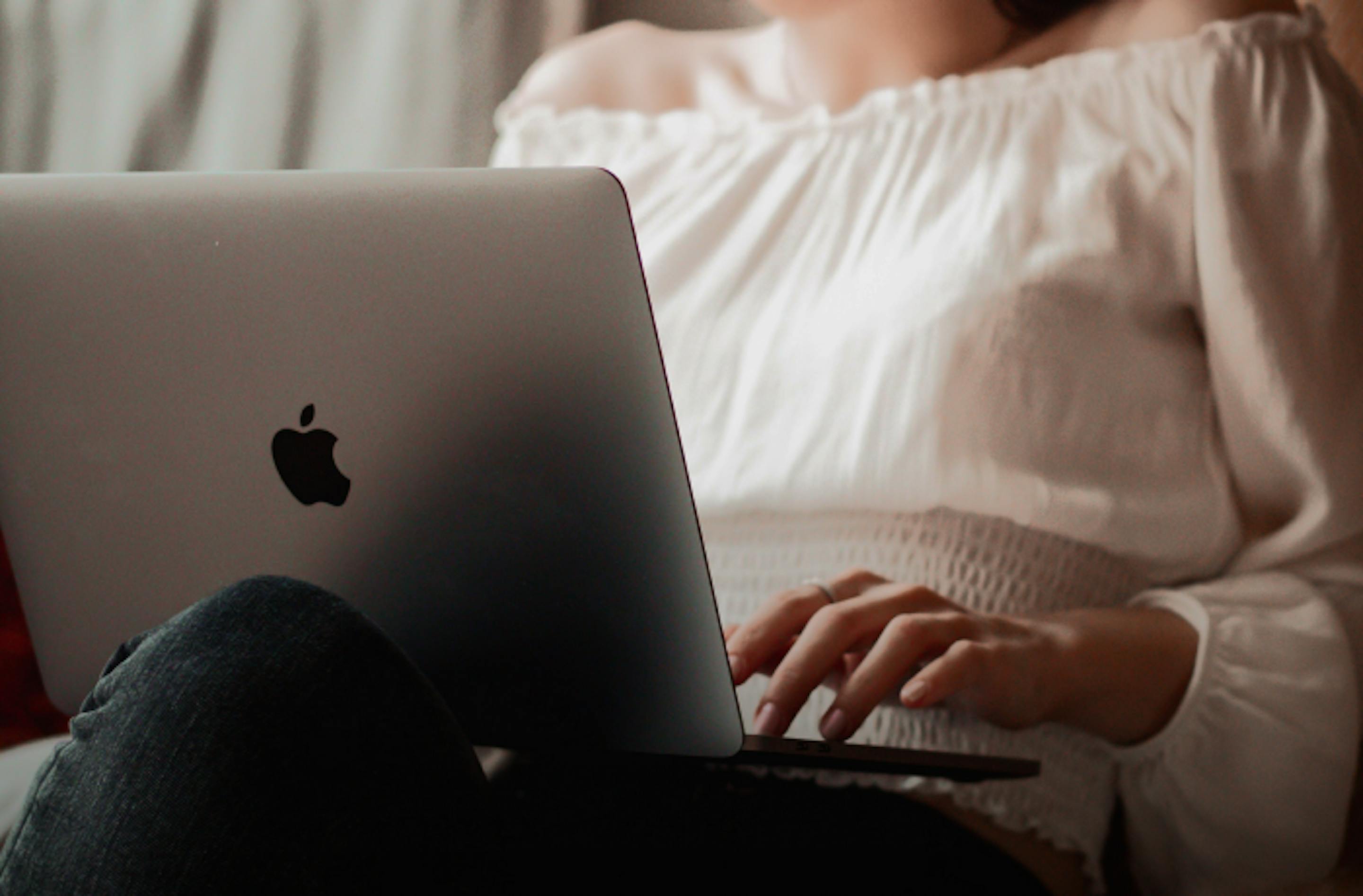 Okay, so last year's Black Friday season was one for the books: supply chain issues, consumers flocking to stores earlier than usual, and the explosion of online shopping are just a few novelties that left retailers scrambling to meet demand. And while we aren't suggesting history will repeat itself, we do believe 2021 will present some similar and increasingly complex challenges for brands. As the world inches away from the pandemic, e-commerce businesses should anticipate that a lot of last year's unprecedented changes are here to stay. 
The global BFCM engine is shifting gears

At this point, we probably sound like a broken record. But here it is again: the pandemic put e-commerce into overdrive, big time. And while we were no doubt heading in that direction already, COVID-19 accelerated years of change in just a few months. In the US, consumers spent $200B on online shopping in 2020, which was a 44% bump from the previous year. Not only that, but during the first quarter of 2021, e-commerce grew by 39%. Clearly, 2020's shopping trends aren't slowing down any time soon!
Expect an earlier start and a later end to BFCM
Gone are the days of last-minute gift shopping. 2020 highlighted that supply chains aren't immune to significant global trends, and that left a lot of last-minute shoppers (you know who you are!) empty-handed. 
Expect 2021's BFCM (Black Friday/Cyber Monday) to bring on a similar trend: consumers will likely start their holiday shopping earlier, with the season extending all the way to the end of the year. If you're skeptical of this claim, just google "Black Friday 2021" and you'll find brands across the board offering early promotions and deals for shoppers, particularly on items that were in short supply earlier in the year. 
All of this probably has something to do with the fact that 64% of Americans noted that planning ahead financially for the Black Friday and holiday season was critical. As a brand, you don't want to lose out on the opportunity to target Black Friday customers seeking early-bird promotions while catering to these consumers' financial goals. 
Digital expectations are through the roof
While it certainly isn't a shock to the system to suggest that modern-day consumers can be demanding, 2020 has managed to up their expectations from online stores to the next level. BFCM has been transforming how brands address digital experiences for some time now, but the pandemic really brought to the forefront that digital customer experiences can make or break a sale. 
So what are online brands doing to meet these sky-high expectations? Many are leveraging immersive video experiences, like "Try this on" features or tutorials on how to use certain products. We're also seeing content creators on emerging platforms like TikTok which has garnered a massive, loyal Gen Z following. These are also the Black Friday customers who will be most likely to embrace alternative payment methods, so you should be prepared to accept payments from Apple Pay, Venmo, and other FinTech platforms with a digital wallet feature. At the end of the day, shoppers are craving multichannel, immersive content and will likely continue to seek out brands that deliver on this. 
Inventory management will be top-of-mind
Mismanaged inventory during normal times leads to frustrated customers and a loss in revenue. But when inventory isn't managed properly during BFCM, it can be far more disastrous. Given that shoppers will be flocking to stores—both online and in-person—earlier than usual in 2021, retailers need to prepare for this influx by staying on top of inventory. 
To make sure your shelves (virtual or otherwise) are always stocked, be sure to implement some sort of inventory tracking system. You'll want to consider turnover rates, reorder points, sales velocity, and—most importantly for BFCM—seasonality. To avoid stockouts, you should also be taking on a certain amount of safety stock. If all of this is starting to give you a headache, you're not alone! Many brands opt to work with third-party logistics partners to oversee all or some part of inventory management, including warehousing, fulfillment, and distribution. 
Mobile-commerce is taking over
Over 60% of online shoppers discovered a new brand or product on their mobile phones this past year. This probably doesn't come as a surprise, given the length of time many of us spend on our devices. On top of that, 90% of shoppers research what they'll buy during BFCM on their phones, with 89% of those consumers making a purchase on that very same device. 
As stores open up and we start shopping in brick-and-mortar locations, many Black Friday customers have come to expect mobile-friendly features like "click and collect" and 1-click buy. In 2021, expect this hybridization of mobile and in-person experiences to continue to take place.  
Given that mobile commerce (or m-commerce) will take center stage during BFCM 2021, brands should look to fold SMS marketing into their Black Friday marketing strategy. Don't get us wrong, email marketing is still an incredibly powerful way to reach BFCM shoppers; but SMS is gaining lots of traction, particularly among millennial and Gen Z shoppers. Remember that when it comes to SMS marketing, the key is personalization. 
Ad spend will go up
Compared to the average daily spend during the weeks leading up to Black Friday, 2020 saw brands leaning into their ad spend budgets significantly: on e-commerce channel ads (such as ads on Amazon and Instacart), spending increased by 45% year-over-year. Sales revenue driven by these ads shot up by a factor of 2.9, conversions up by 2.1, and the average basket size of those conversions increased by 40%. 
For those who have the budget, it's worth considering increasing your ad spend in preparation for the 2021 Black Friday season. But don't just throw money at advertising and hope it goes your way. Take the time to build out an ad strategy that includes optimizing your ROAS and identifying the best advertising platforms for your audience. 
Loyalty matters during BFCM
There's nothing quite like the rush of gaining a new customer. But like Marketing Metrics reports, you are more than 14 times more likely to sell to a repeat customer than a new one. For many brands, this means putting into place a robust loyalty program: those customers tend to generate between 12 and 18% more revenue compared to those who don't participate. 
In 2021, be prepared to focus on customer retention and increasing LTV. Many shoppers will be looking to brands with which they are existing customers to leverage their rewards or referral programs. Given that loyalty program participants in the US and Canada spend on average $99 more than their non-participating counterparts, it's a good idea to focus on engaging these customers during the upcoming BFCM period. 
Brand affinity isn't what it used to be

The world is changing. These days, nearly 80% of Americans believe brands have a responsibility to consider the environmental, societal, and economic impact of how they conduct business. In 2021, BFCM campaigns that lean into a purpose-driven agenda are those that will find the most success. Over 60% of consumers are willing to stop purchasing from a brand if they find one that is more aligned with their values, and this jumps to 90% when you look at millennial shoppers.
Over recent years, the definition of brand affinity has changed, and it's a global phenomenon. Purchasing decisions aligning with personal values will be a key consideration during the upcoming BFCM, particularly as it relates to millennial and Gen Z consumers.  
It's also worth noting that this year's season could mean the first time shoppers have come together to celebrate with loved ones. As part of your Black Friday strategy, make sure your overall message aligns with this sentiment. 
Your Black Friday strategy in summary 
Like the year before it, 2021 is bound to be full of surprises. But as retailers there are ways you can prepare for both the unexpected and expected of the upcoming BFCM. They include:
On-point and seamless digital experiences that drive home the convenience of e-commerce
Well-managed inventory that keeps your stocks at healthy levels
A mobile-centric approach to marketing that targets SMS
Implementing a smart advertising strategy to make sound decisions on increasing your ad spend
Loyalty programs that'll allow new and existing customers to splurge a little

Remember, preparing for the busy BFCM season is all about anticipating what your consumers are seeking and being able to provide that to them. 2020 showed consumers what the e-commerce engine is capable of, and there's never been a better time to show them what you've got.
Want to compare your performance against the competition?
Connect your sales accounts to get access to our insights tool—no strings attached
CONNECT YOUR ACCOUNTS
The Clearco Newsletter
Sign up to get fresh content straight to your inbox!