What is attribution and what are the best tools for e-commerce?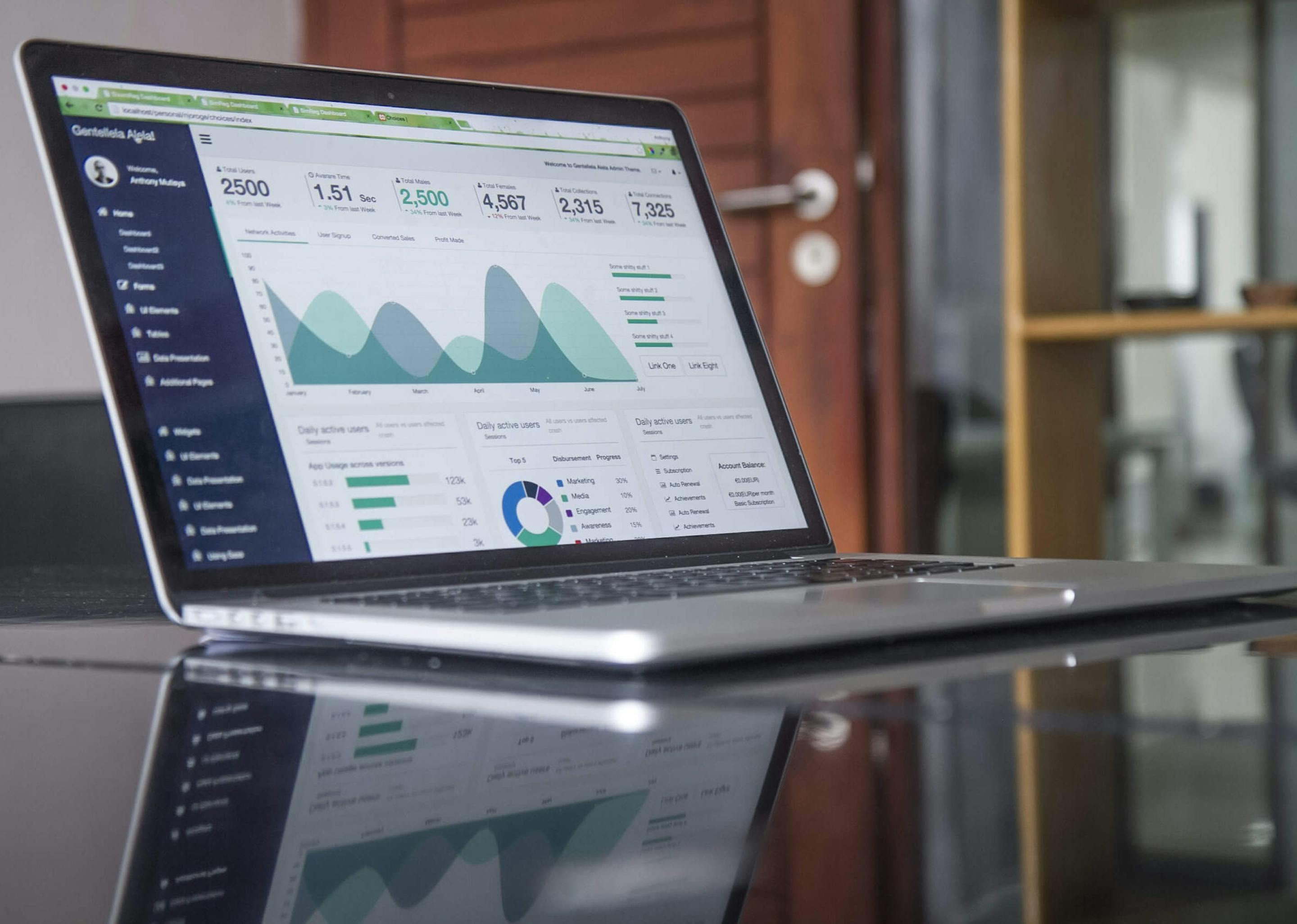 In the world of digital marketing, attribution is the practice of determining what should be credited for the final conversion. To achieve this, businesses rely on attribution tools, which help them analyze and understand the success of their marketing campaigns and various channels. However, choosing the right attribution tool can be a daunting task, considering the different strengths, specialties, and price points of each tool. 
What is an Attribution Tool?
Attribution tools play a crucial role in determining the success of your digital advertising campaigns and other marketing channels. Positioned between your marketing tools and your website, app, or other owned endpoints, these tools gather and analyze data to identify the acquisition sources driving conversions. By providing a detailed and comprehensive picture of your customer journey, attribution tools help you understand the impact of each touchpoint on the final conversion.
What is Attribution Tracking?
Attribution tracking is the process by which attribution tools collect data on customer touchpoints. This tracking mechanism typically relies on cookies, tags, or UTM (Urchin Tracking Module) codes. Once the data is collected, attribution tools use it for attribution modeling, which determines the role each touchpoint plays in driving the final conversion. For example, is the Instagram ad that initiated the customer journey more influential than the paid search ad that eventually led to the conversion? Attribution modeling provides the answers to such questions.
Dedicated attribution tools often employ multi-touch attribution, which provides a broader view of the customer journey as a whole. This is in contrast to general analytics tools like Google Analytics and ad platforms like Facebook, which rely on first- or last-touch attribution, focusing on singular touchpoints. For instance, first-touch attribution would credit the entire conversion to the Instagram ad, while last-touch attribution would credit it to the paid search ad.
Why Use an Attribution Tool?
In today's complex digital marketing landscape, attribution tracking has become essential for gaining visibility into the black box of modern marketing. With the ability to leverage multiple touchpoints across devices and platforms, digital marketing requires a comprehensive understanding of what drives conversions. However, creating an in-house multi-touch attribution model can be expensive and time-consuming, while relying solely on ad platforms and analytics tools can provide an incomplete view of the customer journey. This is where attribution tools come in, making multi-touch attribution more accessible and enabling marketers to make data-informed decisions.
How to Evaluate Attribution Tools
When evaluating an attribution tool, there are several key criteria to consider:
Number of Integrations: The more integrations an attribution tool offers, the better. Make sure the tool has an API that can integrate with your CRM, email provider, online ad platforms, and SEO tools. It's also important to choose a tool with more integrations than you currently need to accommodate future growth.
Device Coverage: Consider whether the tool specializes in certain devices or covers a broad spectrum. Depending on your business model and budget, you may need to prioritize specialized attribution tools over more general ones.
Platform Security: Since your attribution tool will handle your end users' data, it's crucial to choose a platform with robust security features. Data breaches can have serious consequences, so opt for a tool with best-in-class security measures.
Fraud Detection and Prevention: Fraud costs the advertising industry billions of dollars each year, making it important to choose an attribution tool that takes fraud detection and prevention seriously.
Consider the tool's intuitiveness as well. Some tools may require assistance from development teams for implementation, while others offer a more plug-and-play approach suited for performance marketing or growth teams. Take into account your team's capacity as you evaluate your options.
Now let's take a closer look at some of the top attribution tools in the market and explore their functionalities and target audiences:
Adjust is a mobile attribution tracking platform that specializes in providing insights into organic installs, ad clicks, and in-app events. With unlimited look-back capabilities, Adjust offers mobile analytics, audience-building, fraud prevention, and uninstall and reinstall products. It integrates with over 7,000 partners, supports 21 languages across 11 countries, and attributes credit across all digital and offline sources.
Functionality:
Mobile-only
Integrates with over 7,000 partners
Supports 21 languages across 11 countries
Attributes credit across all digital and offline sources
Ideal for:
Objective: Tying each user to the ads they interact with and preventing fraud
Role: VP Marketing, Head of Growth
Company Size: Mostly small and mid-sized businesses (SMBs) and startups
Monthly Active Users: Can support relatively low volumes
Industry: Travel, Gaming, Music, Finance, Ecommerce, Agencies, Subscription
AppsFlyer is a mobile attribution tracking platform that specializes in app-install attribution. It attributes every new installation to the marketing campaign and media source that drove it, providing granular dashboards for optimizing marketing performance across user acquisition and retargeting campaigns. AppsFlyer integrates in real-time with leading ad networks, enables universal deep linking and fingerprinting, and syncs marketing data across thousands of integrated providers. It also has a comprehensive compliance program and best-in-class security features.
Functionality:
Integrates in real-time with leading ad networks
Enables universal deep linking, fingerprinting, and secure postbacks
Syncs marketing data across thousands of integrated providers
Comprehensive compliance program & best-in-class security features
Ideal for:
Objective: Tying mobile installs to online marketing campaigns
Role: Performance Marketer, Growth Marketer
Company Size: Based on marketing spend, at least $1M per year
Monthly Active Users: 1K+ mobile installs per month
Industry: Gaming, Travel, Retail, Agencies, B2C
Branch Metrics is a mobile marketing analytics platform that supports cross-platform and cross-channel attribution using contextual deep links. It stitches together fragmented identifiers across the web and apps, enabling full-funnel measurements based on stages, tags, campaigns, or features. Branch integrates with ad networks, email service providers, and analytics/marketing tools, allowing for accurate tracking of in-app content interactions.
Functionality:
Offers contextual deep-linking
Provides influencer analytics
Offers in-app features such as onboarding and app-to-app linking
Ideal for:
Objective: Linking platforms to supercharge app growth
Role: Growth Marketer, Director of Analytics
Company Size: Startup, mid-market, and enterprise
Monthly Active Users: Any
Industry: Service, Ecommerce
Dreamdata.io is a B2B attribution and revenue analytics tool that gathers, joins, and cleans all revenue-related data to provide transparent and actionable analysis of what drives B2B revenue. With Dreamdata.io, companies can understand B2B attribution, the ROI of ads, content marketing ROI, benchmark growth, predict revenue, and make informed decisions about scaling efforts.
Functionality:
Multi-touch, account-based attribution tool
Provides insights into marketing and sales funnels based on revenue value
Enables deep understanding of ROI for paid efforts like Google Ads and Facebook Ads
Provides clear attribution of B2B content marketing initiatives
Ideal for:
Objective: Understanding what drives B2B revenue
Role: Performance Marketer, Growth Marketer, VP/Director of Marketing
Company Size: 50-1000
Monthly Active Users: Can support almost any volumes
Industry: B2B companies driven by digital traction
What to Do After Choosing an Attribution Tool
The right attribution tool is crucial for tracking and understanding the success of your marketing campaigns. By carefully evaluating the features, integrations, security, and fraud prevention measures of each tool, you can make an informed decision that aligns with your specific needs and objectives. Remember, attribution is about answering the question of "What marketing channels help deliver the best customers?" Choose the tool that will help you find the answer and optimize your marketing efforts accordingly.
The Clearco Newsletter
Sign up to get fresh content straight to your inbox!