How founders can overcome global supply chain issues and inventory shortages
Steph Jouppien
December 06, 2021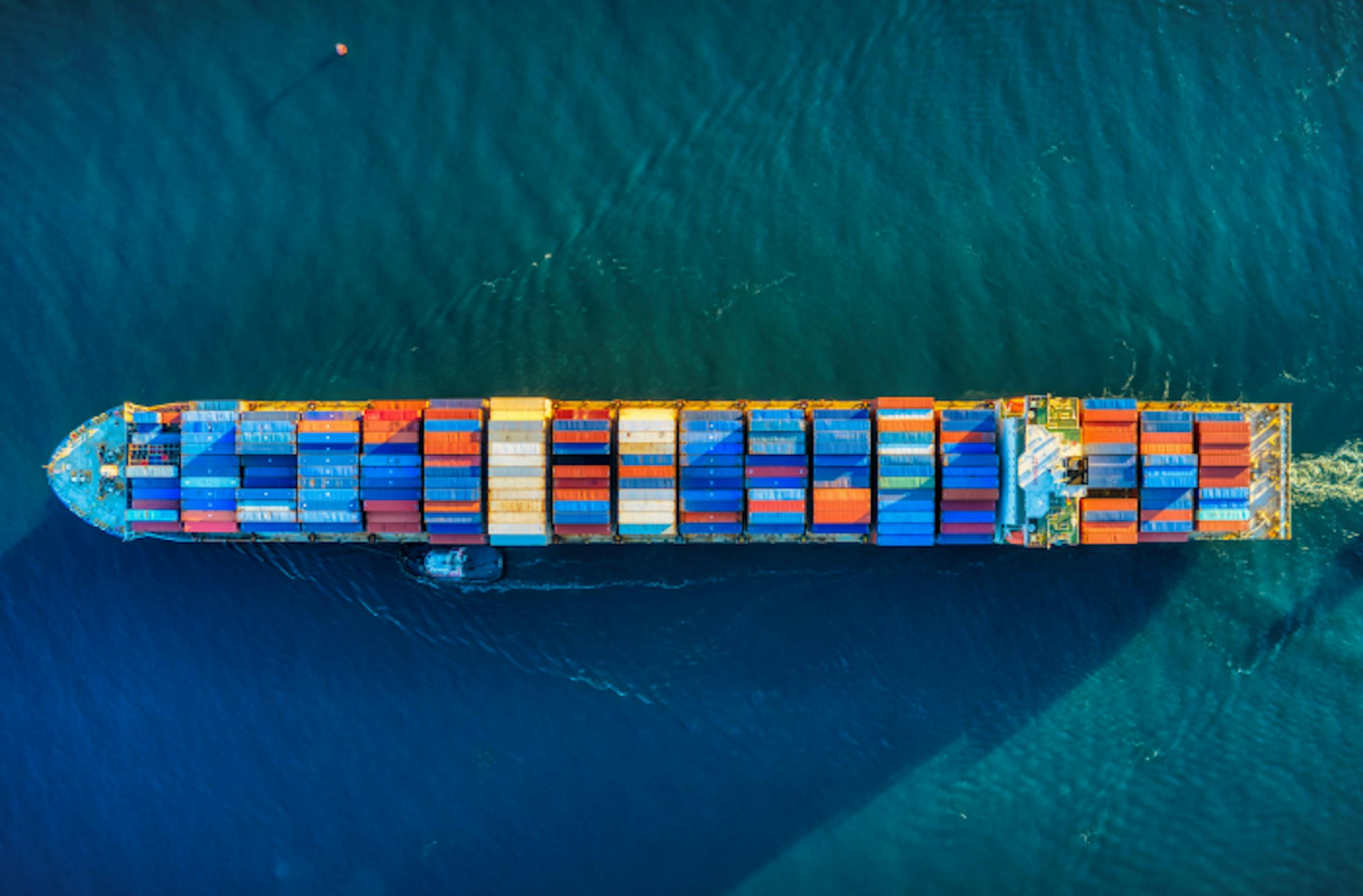 For every high, there's a low.
2021 brought fast and furious growth to the e-commerce space. Packaged goods, housewares, fitness products, and beauty items were among the hottest D2C categories this year. But before e-commerce founders had a moment to celebrate, the fragility of the global supply chain reared its ugly head. Suddenly, mere weeks before Black Friday, port delays and shortages on metal goods and computer chips took center stage. And while this may not directly affect your products just yet, the trickle-down effect from supplier shortages is likely only just beginning. Consumers have probably already felt price squeezes, with inflation reportedly rising 1.2% in the US (reported significantly higher in developing nations).

Online shoppers, conditioned by Amazon's speedy next-day shipping standards, have chosen to be proactive and put in Christmas orders months in advance this year. Yet many are already disappointed by out of stock items, and in some cases, downright irate at the sheer number of stockouts and bare shelves from retailers.
Some businesses have already seen brand loyalty fly out the window, with shoppers turning to competitors to fill their Christmas shipping lists instead. Founders should expect these shipping and inventory issues to go well beyond this holiday season. Shipping delays, ecomnmerce inventory shortages, and high inflation on goods will likely persist into 2022. 
To remain flexible and resilient despite these challenges, here are some possible strategies to keep your customers loyal and prevent further business disruptions.
9 ways to keep customers happy despite supply chain stockouts 
Take ownership of shipping delays and communicate inventory backlogs
If experiencing stockouts, follow the golden rule: under-promise and over-deliver (at least on what you can). Go above and beyond to communicate stock levels and shipping delays. List all items as "out of stock" (OOS) or "only X left" wherever you promote your products, including on your site, social pages, campaigns, and chatbots, etc.

You can lessen customer disappointment by adding an intelligent suggestion feature to your store. This feature can leverage technology to populate suggestions based on user shopping patterns like browsing history, colour combinations, and what's already within their shopping carts.
If you've accidentally sold an OOS item, do what you can to keep the client. Issue an apology and offer them a refund or discount on another item to retain the customer by turning the interaction into a positive one. 
You can even leverage automation to save time and better serve your customers. Set up automated messages to keep your customers posted on things like their expected delivery date and any shipping delays that may occur. You can also leverage automation for repetitive tasks like sending sales receipts and automating returns. You can go a step further by setting up notifications on restocked items and email lists for product waitlists or abandoned carts in your CRM.

Prioritize selling overstock and slow-moving products 
Be sure to prioritize moving any overstock or slow-moving products in your warehouse. Failure to do so can cause excess inventory to become outdated, damaged, or difficult to sell. Offer attention-grabbing promotions and discounts on bulk purchases of slow-moving overstock. Or, try product bundling deals on what you already have in stock, paired with some of your more popular items. 
To clear any additional room in your warehouse, you can promote faster shipping where possible. If you serve a particular locale and have a warehouse location, one option is to allow local customers to do on-site pickup, so you don't have to rely on courier services alone.

If your company doesn't have a backorder program, it may be time to consider one with your warehouse manager. Backorders would allow you to place customers on a waitlist with an approximate date for when they can realistically be served. 
A backorder doesn't count as a complete sale; instead, it can be recorded as projected revenue without affecting your bottom line. You can decide whether or not customers must pay upfront to be placed on your backorder list and how you'll notify customers once your warehouse is full again. 
Promote and sell gift cards

Gift cards are an excellent way to gain future revenue upfront. Gift cards are a customer's way of saying they believe in your products enough to promise a sale in advance (even if they never redeem the full balance). 
Beyond convenience, gift cards come with an even bigger benefit—data! Items purchased via gift cards can be analyzed for insight on:
Most popular items
How quickly cards are redeemed
Left over cash balances 
Locations purchased
This data can help shape future strategies around gift card programs as well as how and when you deploy them.
If you have an email list and your cards are reloadable, be sure to segment your gift card purchasers and remind them to top-up their cards when their balance is dwindling.

Look for ways to diversify product delivery and offers 
Another avenue to explore is selling your slow-moving products in subscription boxes to make room for new inventory. Subscription boxes are monthly recurring box deliveries that fill a variety of customer needs while distributing products to subscribers. After BarkBox started the subscription box frenzy, many other subscription services started popping up in food and fitness, among others. Today subscription boxes are one of the hottest categories in e-commerce, so why not partner with other e-tailers with excess overstock like you?

You can decide whether to start your subscription box or to look for pre-existing boxes. Just make sure you are happy with your partners, and that they serve a similar customer base, so you can grow your audience. 
Keep advertising 
It may be a knee-jerk reaction to stop advertising when sales disruptions occur, but it's important to keep building brand awareness. Even if many items are OOS, you still have salaries to pay and competitors to outpace, so keep your brand top-of-mind via brand advertising campaigns. If you can't promote one-off items, put your ad spend behind brand building and engagement instead. Advertising and marketing help new prospects discover your brand and remind existing customers you're still around. Investing in fan engagement keeps your brand trustworthy and can help keep your competitors at bay. 
Another reason to keep running your campaigns is to collect data for your accounts and retargeting campaigns. As long as pixels are installed on your site, you can track those who've recently engaged with your ads or website and invite them to like your social pages, join your online community, or attend an online event.
If running ads, make note of when your CPC starts to rise. When costs go up, it typically signals a need for new creative assets or a broader audience. Keep testing new campaigns and ad sets when they stop converting.
If you only have a few slow-moving items left in your warehouse, can you offer them as a way to raise money for a cause? Millennial shoppers are more likely to buy a product if a cause is supported, and tying your brand to a cause can boost positive brand perception. You could even involve your audience in the fundraising as a way of making them feel more connected, engaged, and loyal to your brand and its values.
Look into alternative carriers and production methods 
While shipments by sea may be stalled, there are still alternative shipping methods left to explore. There's no time like the present to diversify. Shipping options include:

Air: Commercial or charter shipping by air carrier is an option for crucial delivery needs. For instance, on lifesaving items like medical supplies.


Train: Used for moving bulk materials at scale, train freight is less flexible as products can only be moved through the established rail network, rather than straight to your warehouse loading dock.
  
Truckload: Truck freight remains popular for its flexibility, speed, and competitive rates, however, at present there is a reported shortage of drivers and other challenges facing the industry.


Less than truckload (LTL): LTL is an option for smaller loads under a certain weight limit. It is considered shared truck delivery but may take longer to arrive depending on the other cargo on board.


Ocean: One of the more cost-effective means of shipping, ocean freight carries over 90% of the world's trade goods, thus why the shipping delays are felt across so many industries.
As with comparing all service types, prices will vary. Parcel weight, box dimensions, and adding additional services like packing can all add to shipping costs. In business, some activities are more costly than others, so it may be worth considering spending more on shipping while you work out your more immediate inventory issues.
Don't forget to plan for delays at customs. If shipping across borders, prepare all your paperwork well in advance. To reduce headaches with customs, it may be worth hiring a customs broker to speed cross-border delays.  
Deciding to produce products closer to home isn't something that will happen overnight. You may already have manufacturing practices offshore or lack production facilities of your own. But perhaps it's time to stop outsourcing production. Producing products on home soil could provide valuable jobs to the workforce, boost revenue for local suppliers, and create a valuable selling point for your products. Not only will you have more control over final product quality there'll also be fewer logistical headaches in shipping and receiving.
How to navigate shipping and ecommerce inventory shortages: A summary
Having items on backorder can sometimes be a good thing rather than an inventory shortages issue. It shows demand for your product has outweighed the supply. People want your products and you can use this knowledge to your advertising advantage.
Keep in mind that this list is not exhaustive. Be flexible with how you are strategic about getting your back stock. You'll get through this! Keep advertising your business and go all-in on developing deeper relationships with your buyers. Keep looking for solutions to keep customers happy and orders fulfilled.
Checklist: How to avoid stockouts and prevent inventory problems 
Stay on top of stock levels by using adequate demand forecasting
Be proactive in communicating shipping delays
Offer alternatives when products go OOS (i.e. gift cards, backorder programs, alternative items)
Keep advertising and searching for alternative production and shipping methods

When shipping is freed up and your warehouse is once again fully stocked, be sure to go all-in with your inventory to prevent this from happening again. Gone are the days of just-in-time manufacturing—retaining customers takes precedence. Use the Navigating Inventory Logistics Guide to prep your inventory and budget your supply orders well before seasonal rush periods. Let's prevent seasonal stockouts from happening again.
Clearco offers funding for advertising spend and inventory funding, so you can keep operations running while occupied with filling customer orders. Prevent warehouse shortages from occurring on your best selling items by getting a valuable cash injection for inventory fulfillment. Get funded today.
Are you ready for Black Friday?
Get $10K to $20M for inventory.
GET FUNDED
The Clearco Newsletter
Sign up to get fresh content straight to your inbox!