How to grow using classic marketing strategies
Steph Jouppien
November 23, 2021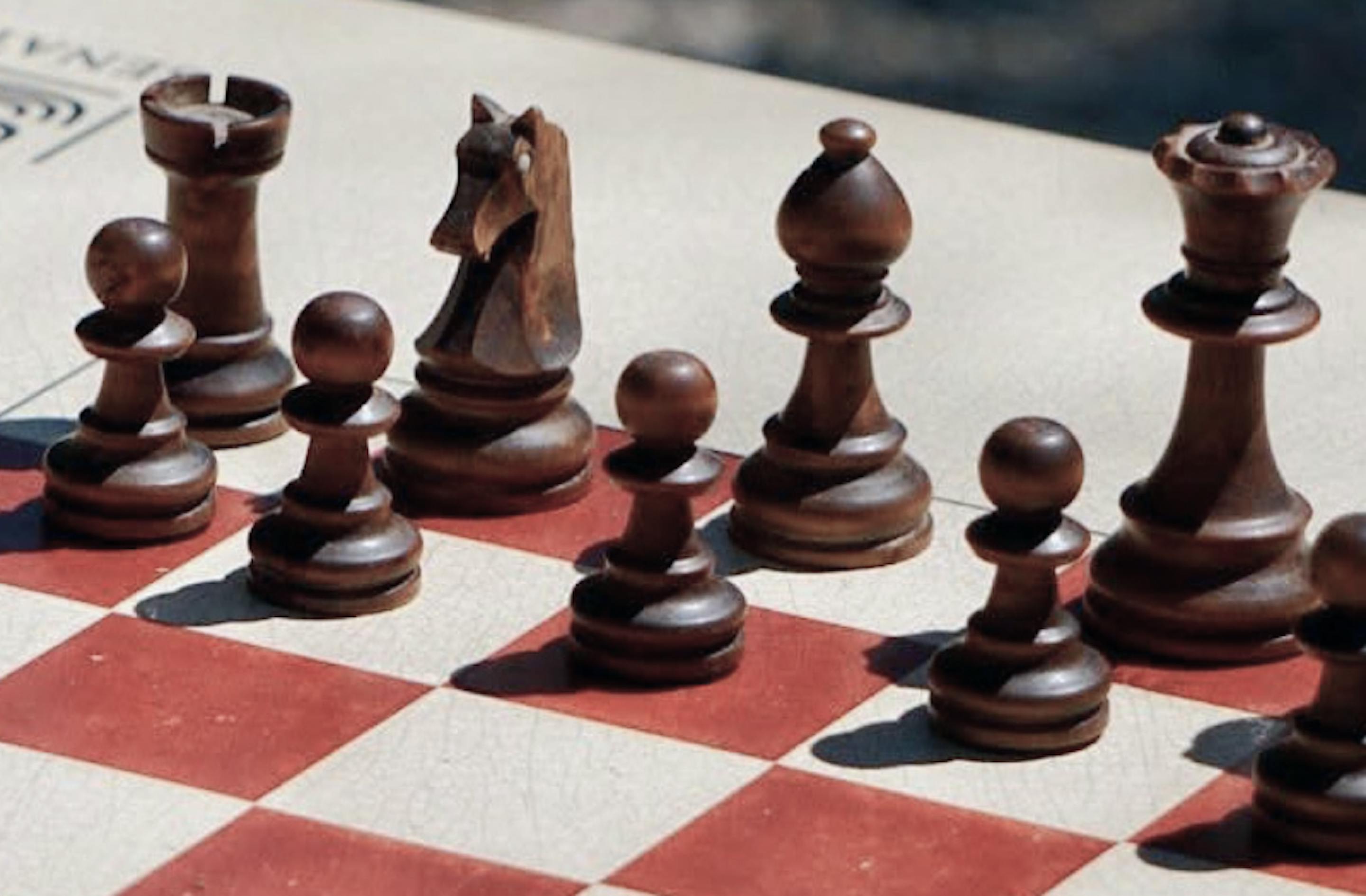 True or false:
You need a full business plan to successfully launch a brand.
If you think the answer is false, you're absolutely right. Profit behemoths Facebook, Google, and Yahoo! never bothered to write business plans. Instead, they put their time and money behind classic marketing strategies that drove business from the get-go. 
Today, the online space is busy and oversaturated. Even with a one-of-a-kind product, new online businesses pop up every day and come right out the gate vying for attention. So, how the heck do you cut through all the noise and get noticed?
The answer: go back to the basics.
Following tried and true marketing methods can help eliminate the overwhelming nature of brand building. It also helps founders grow while staying true to their values and vision. 
Classic approaches to marketing communications have the power to align an organization around major goals and direction, no matter how big the brand grows. Forget flashy new tactics and self-proclaimed marketing gurus—these classic marketing strategies are classic for a reason. They can help pave the way for market penetration through an in-depth understanding of a specific market, why the buyers in that market make purchases, and the best way to speak to that market. 
What is a marketing strategy?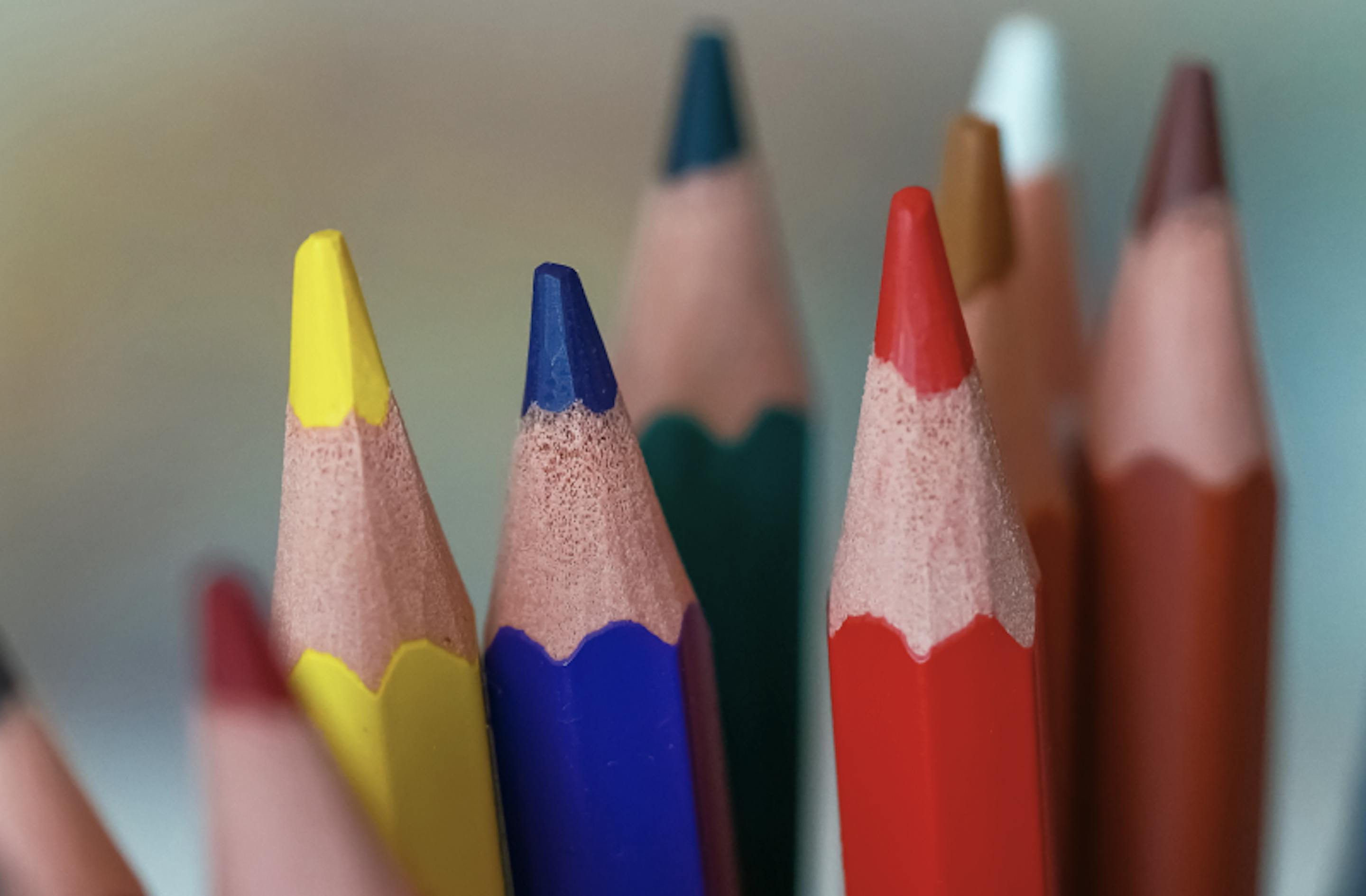 A marketing strategy is a business' overarching game plan to take up market share. It determines the way in which a business goes to market, how it reaches prospective customers, and defines how a company stands out within the marketplace. Marketing strategies hinge on a brand's value proposition—a succinct statement that separates a brand from its competitors. 
Marketing strategies give brands a leg up over competitors by understanding the exact needs, wants, and deepest desires of their best-fit buyers. By proactively giving their client base what they want, businesses can foster an emotional relationship with their prospects, turning them into loyal customers.

A marketing strategy requires an understanding of where competitors stand. This allows you to identify a competitive advantage so it can be emphasized through all brand communications. No matter the initiative or campaign, the marketing strategy always directs the overall business plan and aligns a team around the common goal(s) of the organization. 
What does a successful marketing strategy look like?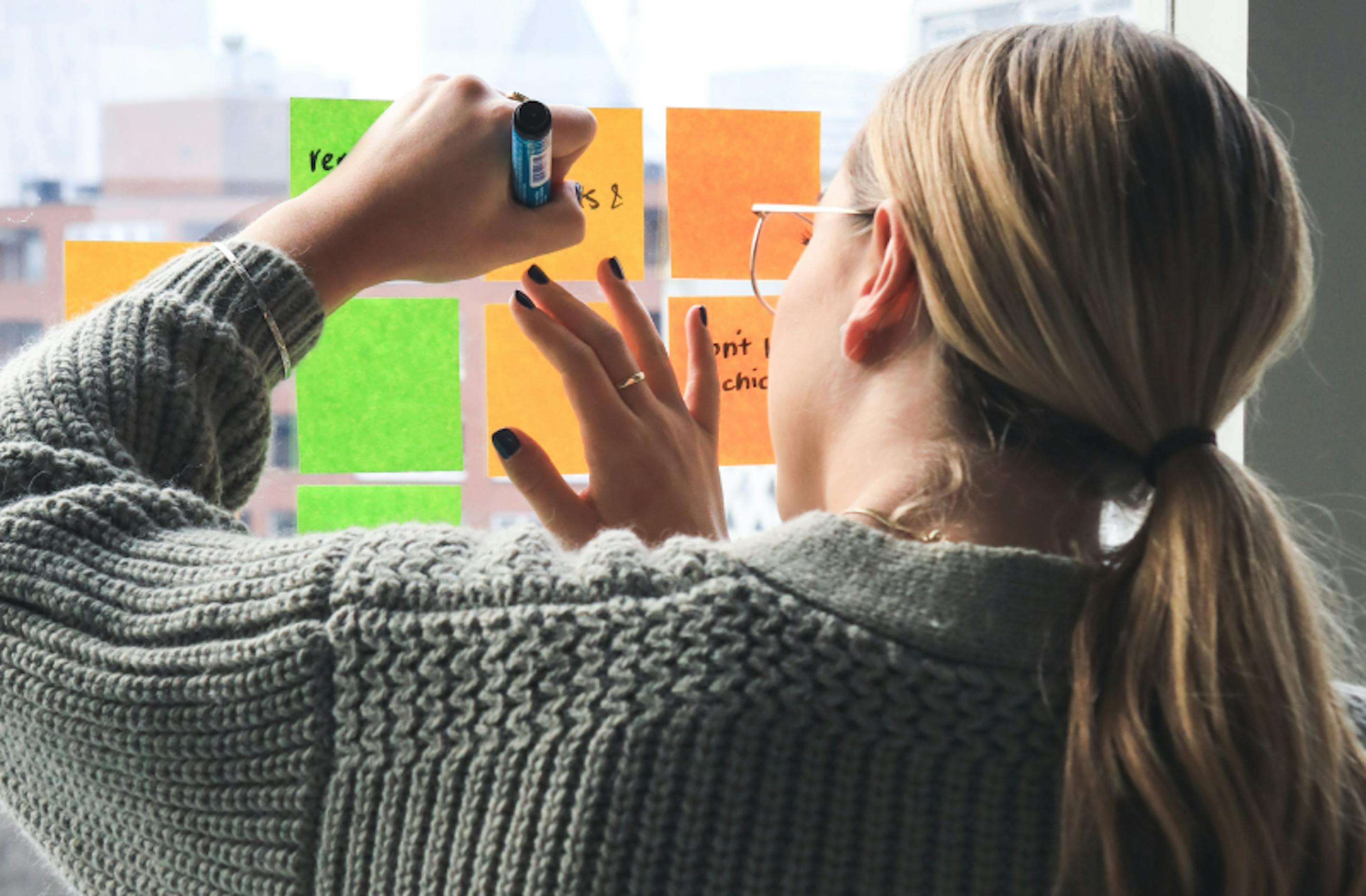 In order to create a successful marketing strategy, founders must be in tune to the needs and wants of their prospects while also keeping a watchful eye on their fiercest competitors. Founders should be able to explain their company and products or services in straightforward terms so they can easily explain how their solution aligns with the needs of their target market(s).
Not to be confused with a marketing plan, marketing strategies come first. They're used to identify business objectives and determine company goals, whereas marketing plans are more tactical in nature. Marketing plans involve tactics that are planned and executed to reach business goals. Because they involve one-off tactics and specific platforms they are subject to change in order to optimize results.

Marketing strategies are long-lasting; honing in on a specific target market and shaping unique brand value will remain, while different marketing channels and platforms may cease to exist. 
The 4 Ps of marketing strategy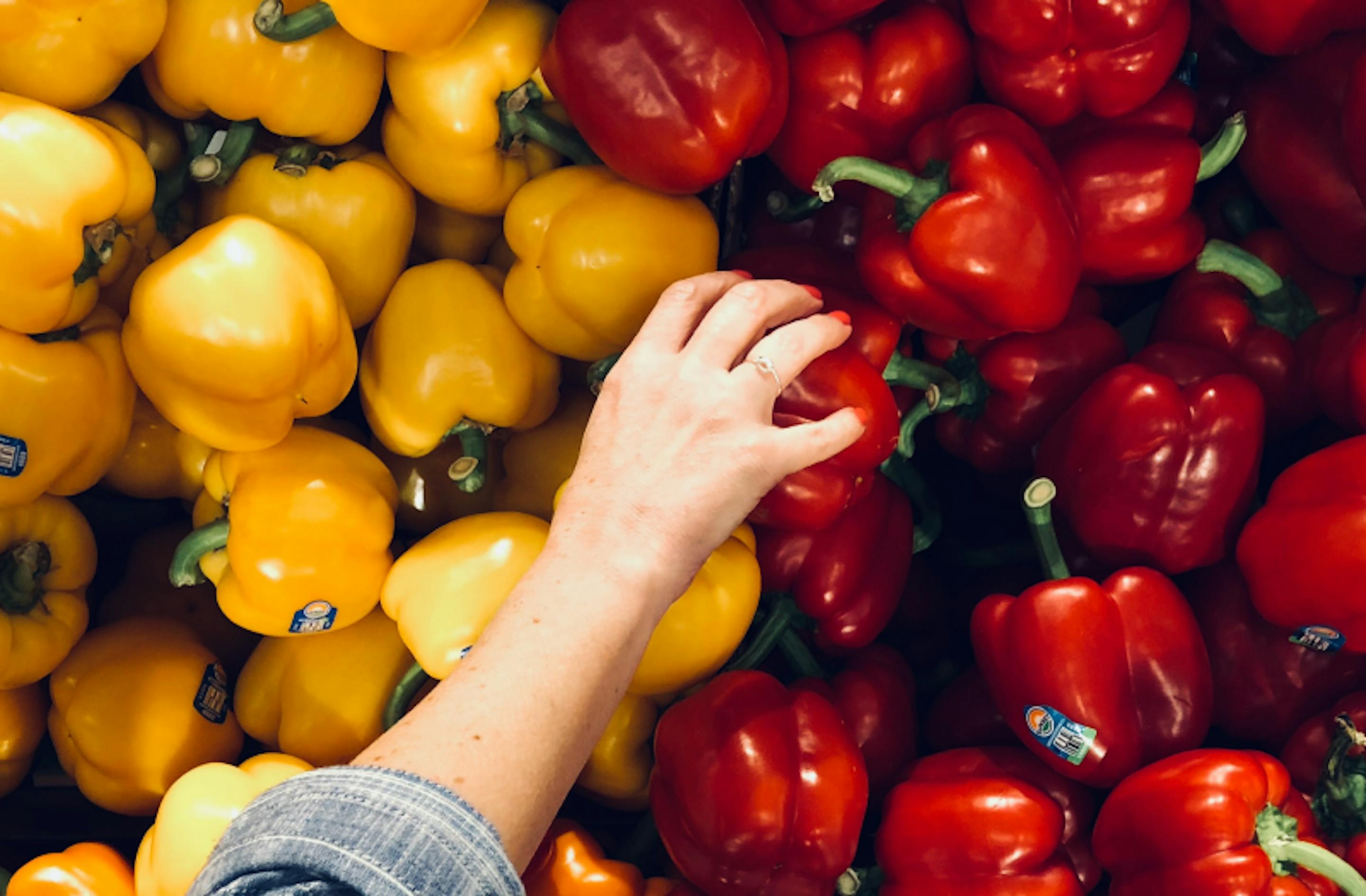 The 4 Ps of marketing are strategic elements that position a brand by highlighting the differences between a brand and its competitors. The 4 Ps stand for:
Product: the goods and/or services sold by a company. Even brands that sell the same products can be differentiated by nuances in features, benefits, the physical look of its products, or the means in which they are shipped and delivered.

Price: the amount owed in exchange for goods and services. Pricing affects the perceived prestige of a brand. A company can appear luxury or discount solely based on price.
Place: the geographical location in which products are sold. Place can be as minute as a specific shelf in a specific store or as vast as an entire continent or region of the world. Today, almost anything can be sold online. Even brands that were once only brick-and-mortar shops have completely pivoted online, opening e-commerce stores. 
Promotion: how a brand goes to market. Promotion is both where the product or service is advertised as well as where special offers are communicated. These channels include, but are not limited to:
Advertising (both online and offline)
Public relations
Event marketing
Strategic partnerships and co-marketing
Value propositions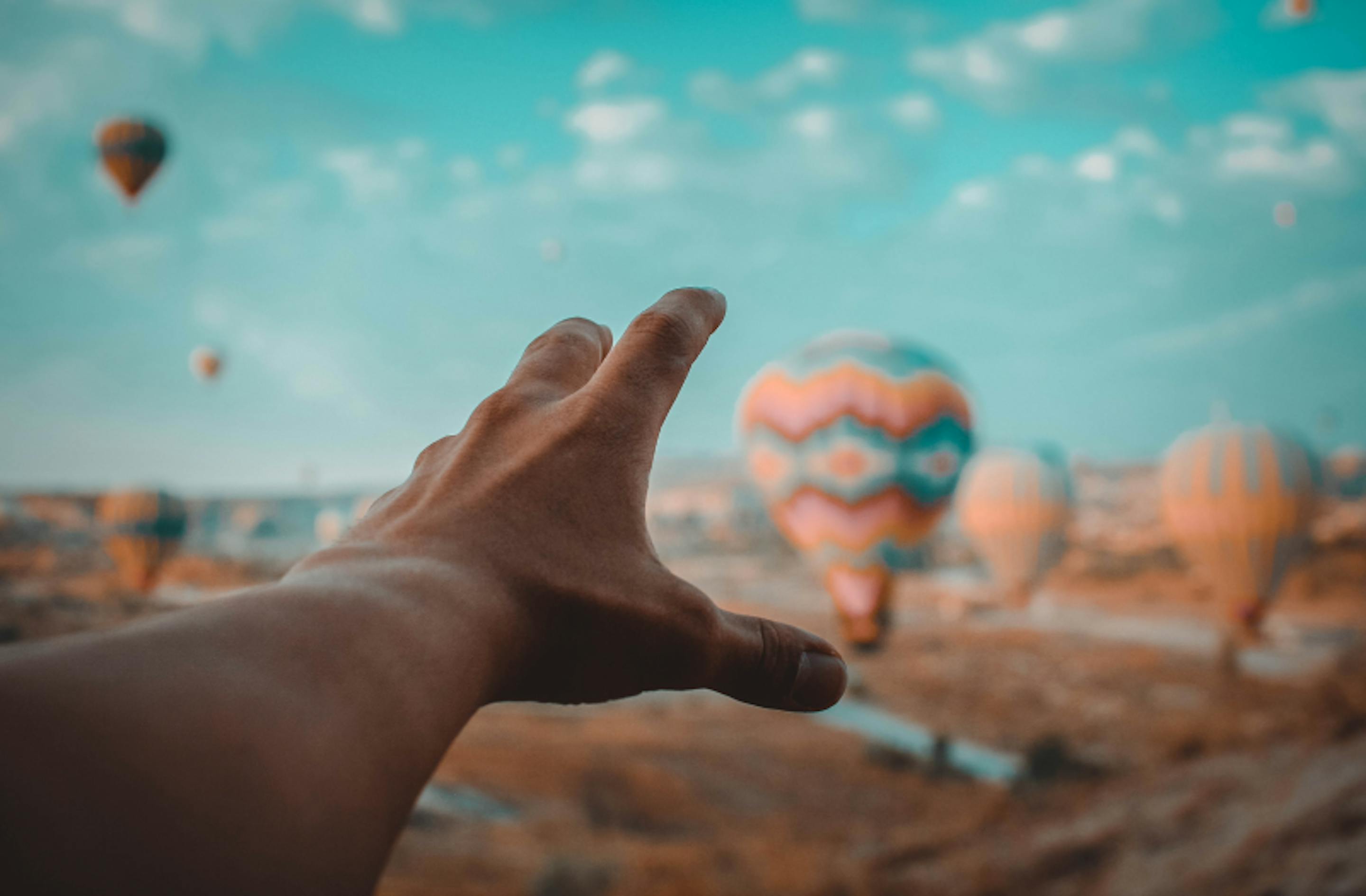 A value proposition is a unique statement explaining exactly why a prospect should buy from a brand. A value proposition explains a company's relevance and highlights its differences from competitors. They should be unique, easy to understand, and spoken as if by an actual customer to make a brand appear approachable and accessible. Even better is if a value proposition is measurable. 
Good value propositions take time and effort to craft. It can be excruciating to come up with the perfect overarching statement, but we've got some starting points to help you out. 
How to write a value proposition:
Identify your buyers' main problem
List all the different benefits your product offers this person
List all the ways your solution fixes the main customer problem
State how your brand is different from the competition
Examples of great value propositions

Casper: "No More Sleepless Nights"
Poo~Pourri: "Tell Bathroom Odor to Buzz Off!"
Glossier: "Uncomplicated Makeup That Lives With You"
Harry's: "You Deserve a Great Shave at a Fair Price"
Firebox: "Unusual Gifts for People with Imagination"
MeUndies: "The World's Most Comfortable Underwear"
The Lyric: "a Wi-Fi-enabled, self-care companion that takes the guesswork out of wellness."
Market research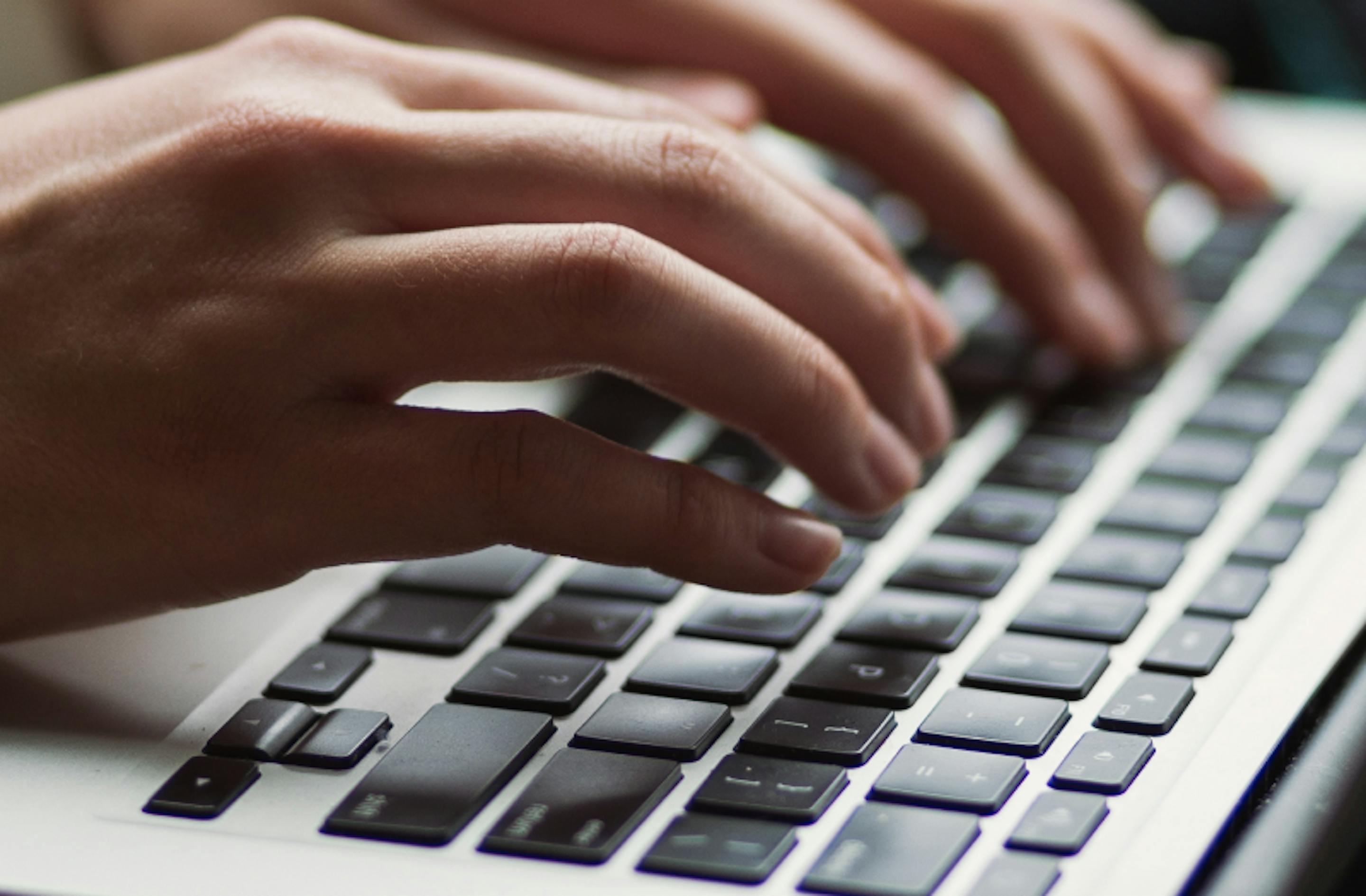 How can you sell your product when you don't know who's most likely to buy it? Without customers, there's no business, so spending time mining for customers is vital to start and run a thriving business. 
To begin, realize that people don't buy things, they buy emotional outcomes. Outcomes can include feeling peace-of-mind, less fear or anxiety, joy, etc. In order to sell the outcome of a product, you must first identify what prospects want to feel. Look for the problem (pain-point) and speak bluntly to their pain. The most effective means of getting a prospect's attention is by identifying their biggest, most irritating pain point, and shaping your product or service as the solution. Craft your messaging around the feeling a prospect can expect once they've used your solution. 
How to research your target audience
For established businesses, start by looking at your customers with the highest lifetime value (LTV). Look for traits these people have in common, and don't be afraid to generalize at first. Consider the demographics of each of these people and take note of patterns in:
Age
Sex
Location
Education level
Family or marital status
Occupation
Race
Religion
Survey existing clients by calling them, sending an email or text, or even using an online survey program like SurveyMonkey, Typeform, or Google Forms. Be sure to ask these people why they buy, how they discovered the brand, and how your product or service has improved their lives. 
Next, take a look at who your competitors are targeting and who appears to be making purchases from them. Get granular in these observations. Look for those reviewing competitor products and commenting on their social accounts. Pay close attention to which social media influencers they're using as spokespeople. Oftentimes, influencers are chosen because they are actual consumers prior to vouching for a brand publicly.
Once you've gathered this data, try to find similarities in your potential target market and start putting your insights together so you can determine who you should be selling to. Ask the following questions:
Are there enough people within this group to scale the business?
Do the benefits of your product eliminate potential objections from this group?
Are these people accessible to sell to? 
Once you've determined that your target market is lucrative, you can create a more detailed customer persona.
How to create a target customer profile


A target customer profile—sometimes known as a customer avatar or buyer persona—is a detailed description that profiles the purchasing behavior, pain points, and demographics of a prospect alongside other descriptive characteristics. These profiles can be extremely in-depth and specific. For instance, you can assign them a name, map out their typical "day in the life", and even list the physical places where they spend their time. 
Creating a detailed customer profile helps a team visualize their best-fit customer at every stage of the sales and marketing process. This can help the team to better serve the customer group by anticipating their needs and selling to them in a more effective manner. It invites all business communications to speak to a prospect in their very own language, creating trust and familiarity. Using customer profiles, marketers can capitalize on memes and trends these personas consider relatable, and even prepare responses to angry customer service demands, should they occur. 
For a customer persona, think about things like: 
Sex
Generation
Physical capabilities or limitations
Past job or life experience
Health, wellness, and fitness level
Employment status and job title
Marital status
Income level
Lifestyle choices
Physical location including where they live, work, and vacation
Pain points and how products or services help them
Deeply ingrained values
Interests and activities
Life goals, dreams and aspirations
Sources of information
How they measure success
Celebrities they look up to
Even more important than knowing what a customer physically looks like is understanding the customer's buying journey, and how they interact with a company and its products and services. 

To map the customer buying journey, consider:
How new prospects first discover a company 
Things that can elicit attention and engagement from this person
How to nurture prospects into buyers
Do these buyers remain loyal
Want to make data-driven targeting decisions? Dig into data on people and buying behaviours at:
Free customer persona templates

If you're stuck on where to start when developing customer personas, check out these free templates:
Competitor analysis, SWOT analysis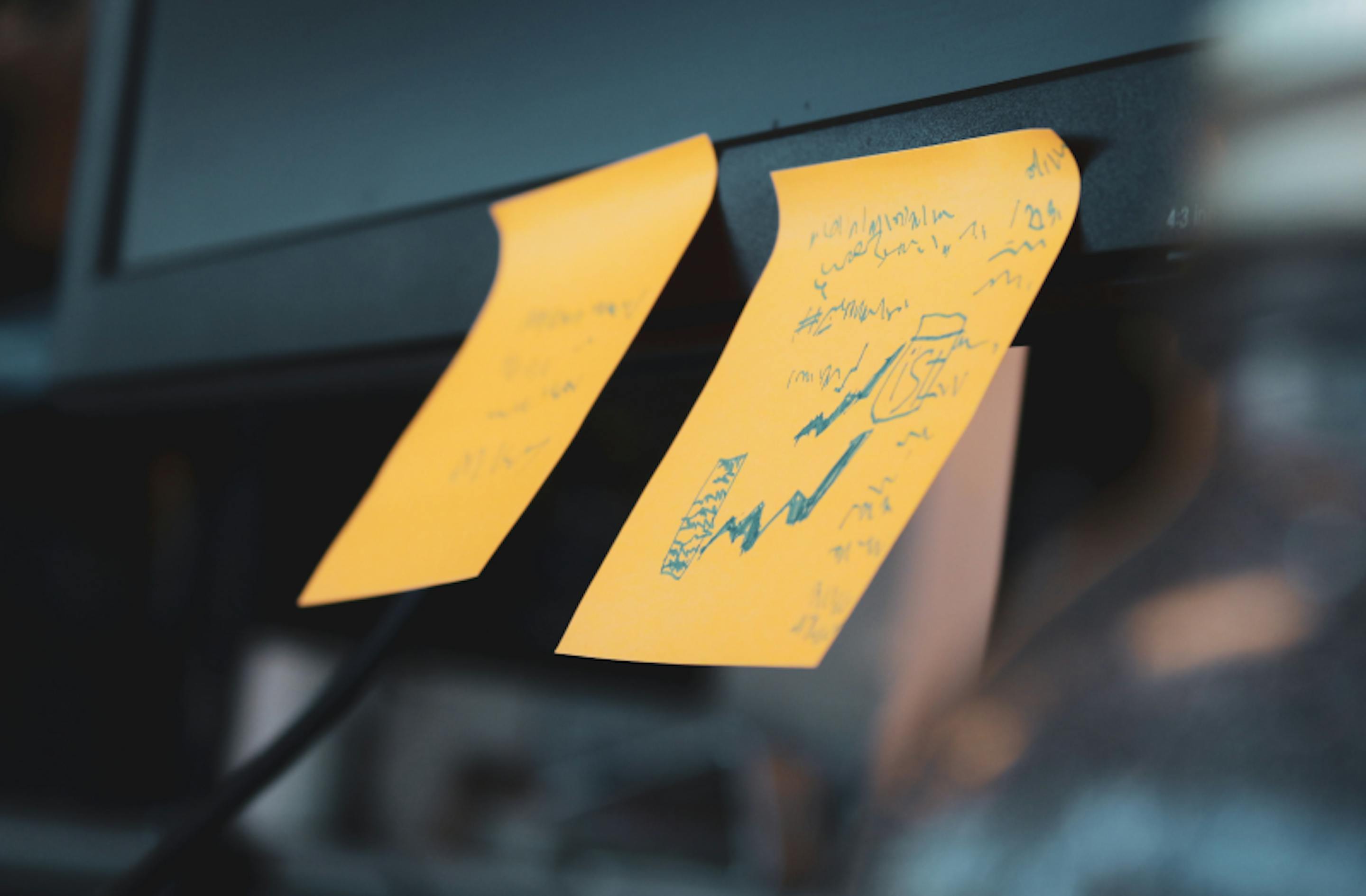 Performing a competitor analysis identifies direct and indirect competitors so brands are aware of all competitor strategies and activities within a given marketplace. It's important to know exactly what competitors offer, their pricing, position, branding, and reputation within the marketplace so you can develop and implement the right strategies. 
Using competitive analysis, you can compare your strengths and weaknesses within your own company and strategically position yourself against the competition. HubSpot has a handy competitive analysis kit to help you track and benchmark yourself against competitors.
Another option is a SWOT analysis. SWOT analyses allow you to see what's working for your competitors, identify consumer needs for new products, uncover hidden trends within the marketplace, and remove barriers so you can sell more efficiently. 
SWOT stands for strengths, weaknesses, opportunities, and threats.  
Strengths
A brand's strongest assets. They can be products, a founder's influencer status, shipping services, or even a strong customer service team. Strengths give brands a competitive advantage over others in the same space. Businesses can leverage their strongest assets in order to attract new prospects.
Weaknesses
Weaknesses identify internal factors preventing top-level performance. These include anything blocking success and the lowest-performing aspects of marketing. It's important to know areas in which competitors can advance to a brand's detriment. 
Opportunities
These are external factors that can be capitalized upon. Opportunities include trends in the marketplace and data or insights that can be leveraged. Opportunities direct a plan of attack for marketing initiatives like launches or simply building a marketing plan.
Threats 
Threats are external factors that can harm a business. These include outside rules and regulations as well as new or fast-growing competitors. It's important to take stock of incoming threats on a frequent basis to stay ahead of incoming challenges and pivot if needed. 
For free SWOT templates, check out these visual charts by Vennage.
Example of a successful e-commerce marketing strategy
Teen wellness brand Blume is a great example of an e-commerce company that identified a large, accessible target market and formed its marketing strategy around that market's needs.
Blume co-founders Taran and Bunny Ghatrora found it odd that in the 20th century, periods, puberty, and acne were still considered taboo and influenced beauty standards. Teen girls typically begin their periods around the age of 12, and 60% of all women said their self-esteem plummeted during puberty—whether due to hormonal issues or other physical changes. Together, Taran and Bunny founded Blume as a way to revolutionize puberty and self-care.
Blume wanted the next generation of women to know that puberty and what they put into their bodies could be safe, openly discussed, and good for the environment. After researching the market and identifying a need, Blume launched a line of female-care products made with all natural ingredients. This led to their minimal branding and a website filled with hormonal and sex-education resources to serve their audience.
Their prices are accessible for teen girls (and their moms) and are distributed through Sephora, Indigo, and of course, online throughout North America.
How to create a marketing strategy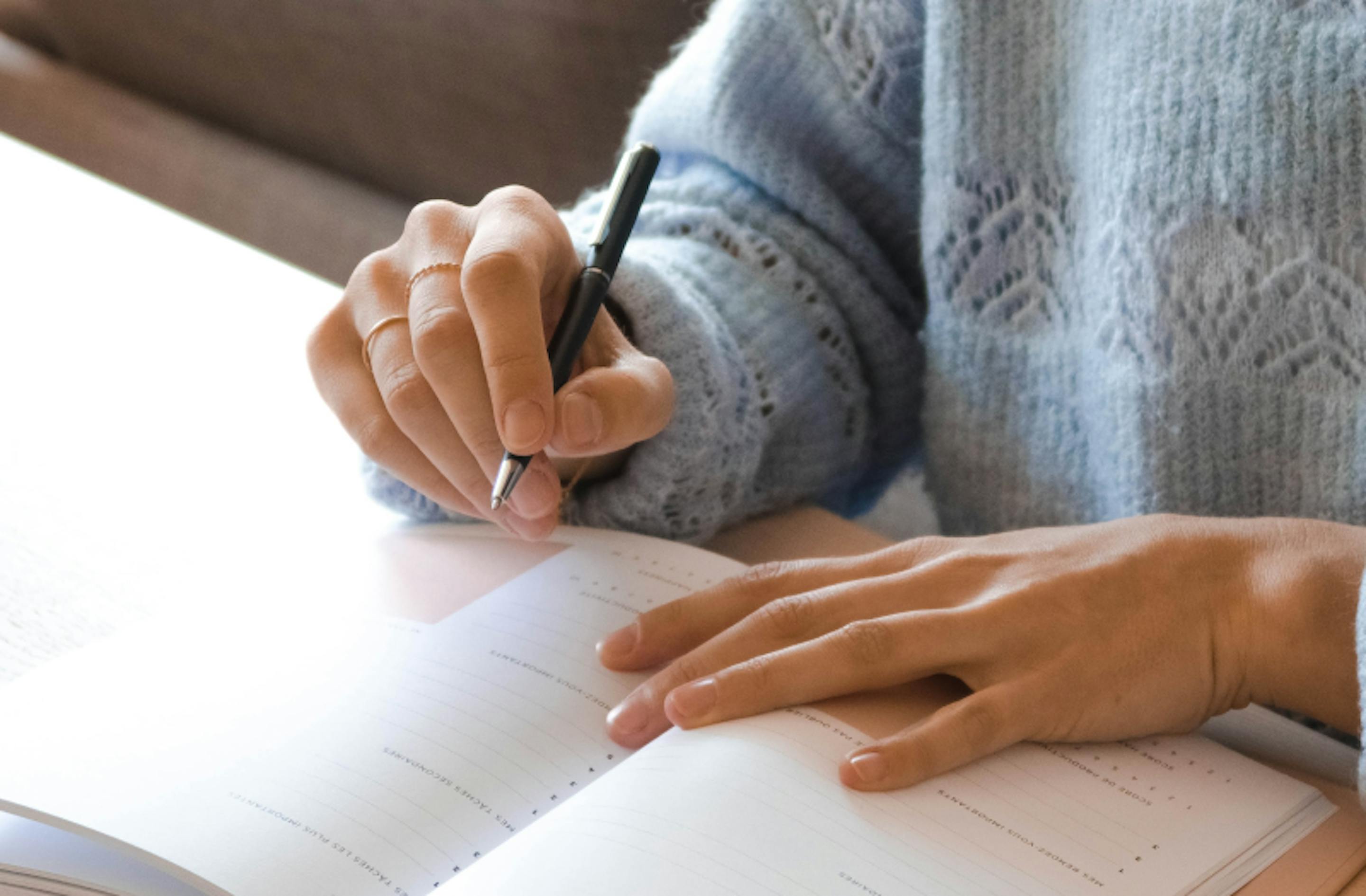 Step 1: Identify your goals
Start with determining what the business aims to achieve. For instance, is the goal to make enough profit to quit a full-time job? To make a certain amount in revenue each month? Or is the sole purpose to create a product line that gets bought out by a larger retailer later on? List all the business goals in plain language, so a marketing plan can be built (step 4).
Step 2: Perform market research
Compile market research to understand target buyers, the industry, and those selling within the same marketplace. Note any regulations, rules, or trends in the broader product category that can complement or hinder business plans.
Step 3: Create target personas
Get detailed in profiling the best-fit buyers. Know exactly who they are, their most excruciating pain points, and how a solution solves their problem. The more known about prospects, the more effectively they can be sold to, and the more granular a marketing plan will be.
Step 4: Develop strategies to reach marketing goals
Take any intelligence discovered in the research phase and turn it into a marketing plan. Here you get to dig into specific platforms to use tactically, prepare a brand launch, determine how to make sales, which influencers to hire, and each specific marketing tactic to test and iterate upon.
Step 5: Execute, measure, and test all marketing strategies
How do you measure the success of a marketing strategy? Before launching, outline the main key performance indicators (KPI's). It's always best practice to work off of SMART goals. Execute the plan, measure results, optimize what works, and kill what doesn't in favour of trying new things.

More tips for online marketing strategy
Once a customer avatar is in place, identify which online channels they're using. These can include social media channels, search engines like Pinterest or Youtube, or even physical locations. Crawl through these channels to learn more about prospects, understand unknown pain points, as well as their daily lives. 
Join an online community filled with these prospects. Commit to engaging with potential buyers within these spaces. If an online community doesn't exist yet, create one.
Once you know more about your industry, check out the top influencers in this space and connect with them to collaborate.
Look for other brands that serve the same customer base. These can open up valuable partnership opportunities which can greatly increase audience size and revenue.
Invest in good marketing and branding to get the word out. Never underestimate the value of top-tier branding and solid messaging that resonates with an audience. It takes 0.05 seconds for a viewer to perceive a brand based on its website alone.  
Survey early adopters of products and record the results. Collect positive reviews that can be used for marketing and help overcome buyer objections. Consider offering incentives in exchange for client feedback.
Iterate time and time again on personas, value propositions, and all marketing and branding, so it can be improved upon and optimized.
When building a marketing plan, explore newer tactics like SMS and email marketing to uncover new revenue-growing channels. 
Fund your marketing strategy with Clearco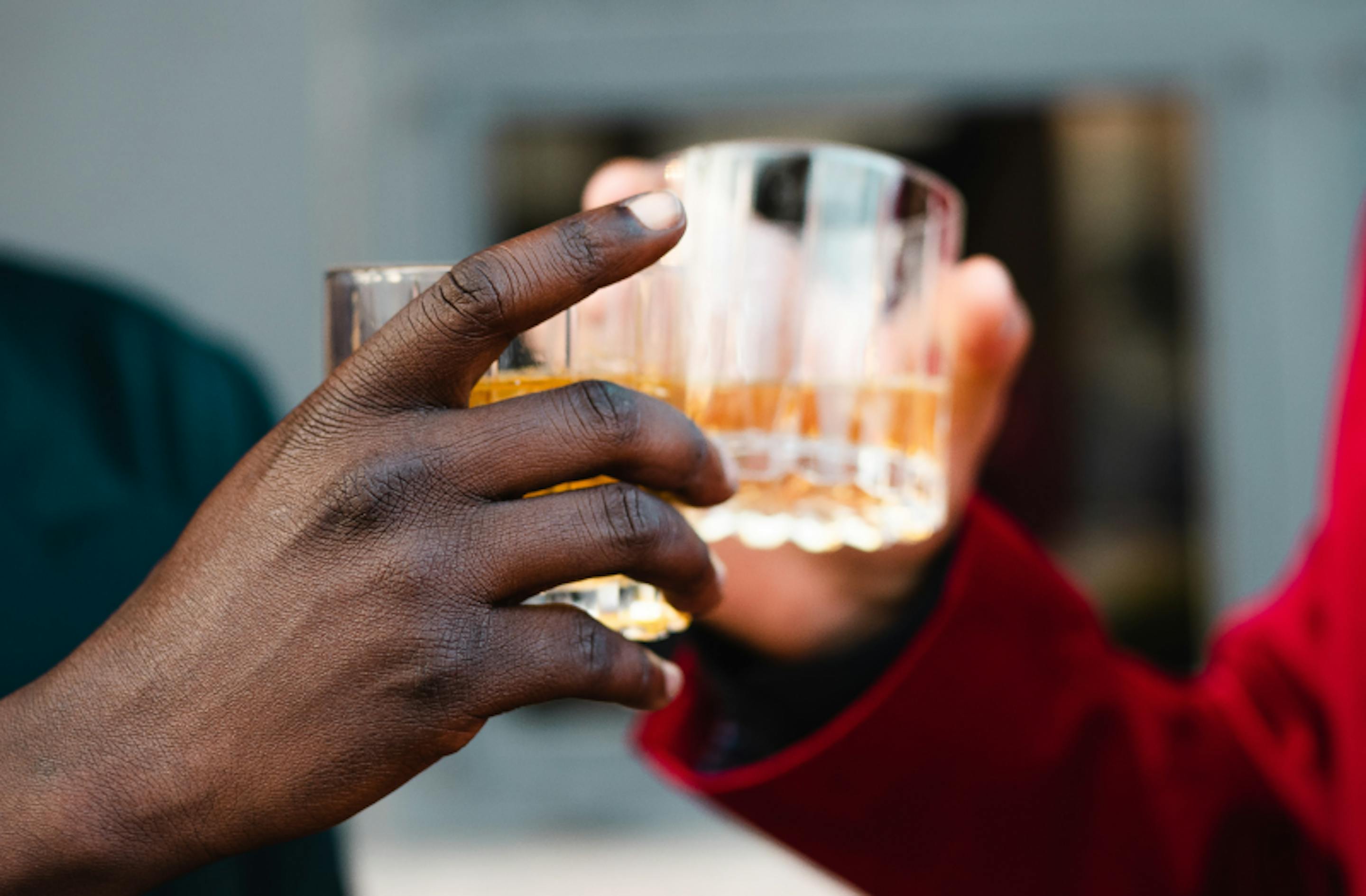 At Clearco, we provide funding in the form of marketing capital to enable brands to scale ad spend, purchase inventory, or hire talented team members for other effective initiatives. We're built by founders, for founders. Our partners include top e-commerce agencies like Tinuiti and The Snow Agency, and a portfolio filled with successful e-commerce businesses like Farmgirl Flowers. 
By becoming part of the founder network, you're joining the ranks of some of the world's top entrepreneurs, like Gary Vaynerchuck. To get data and insights that benchmark you against the competition, simply connect your accounts to get started. We provide resources and coaching to partner with brands at every stage of business. Partner with us today!
Are you ready for Black Friday?
Get $10K to $20M for marketing spend.
GET FUNDED
The Clearco Newsletter
Sign up to get fresh content straight to your inbox!