Join the club: How to use Clubhouse to grow your business
Vasiliki Belegrinis
May 05, 2021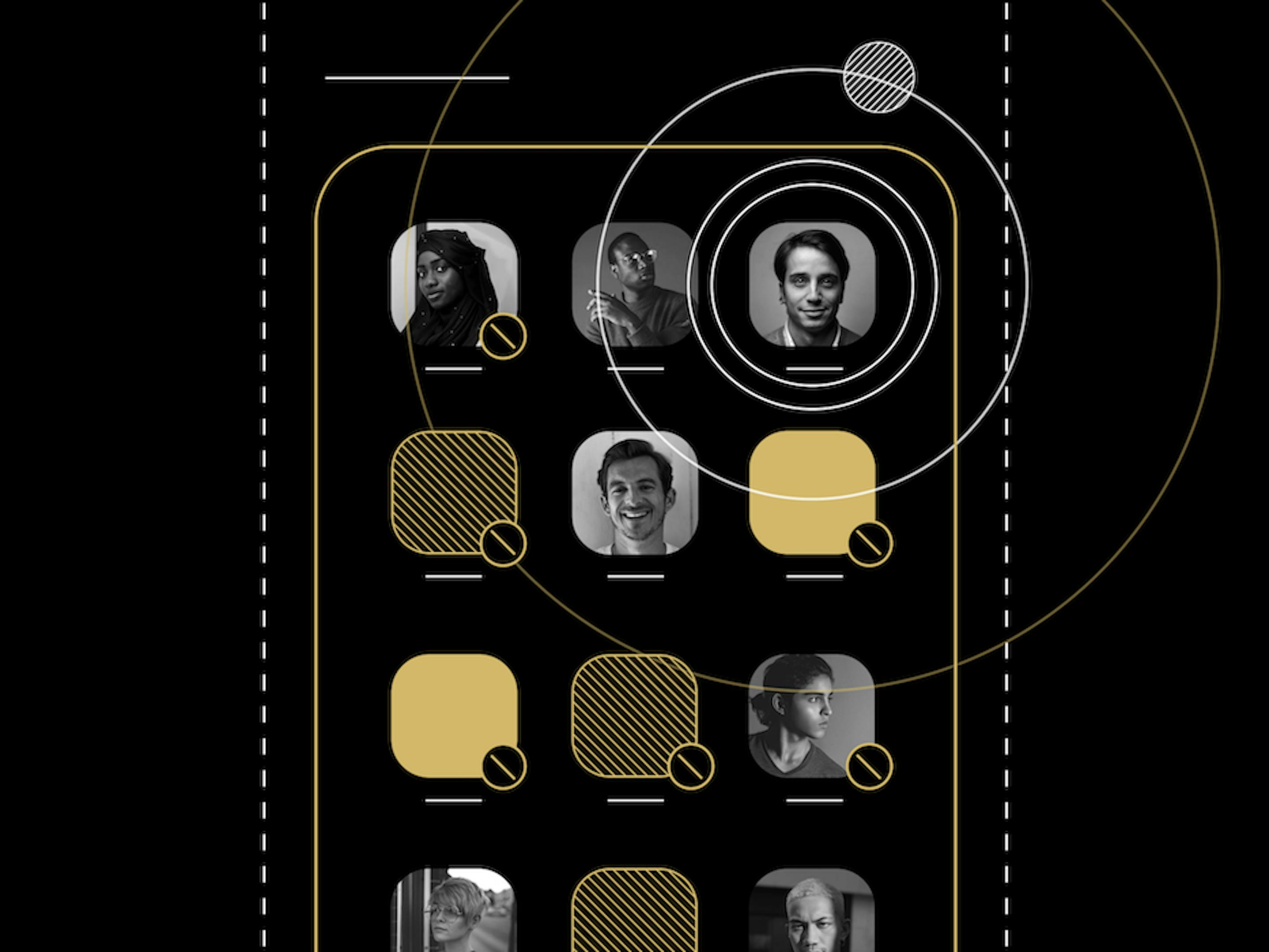 Join the club: How to use Clubhouse to grow your business
Social media has evolved significantly from its inception roughly two decades ago. It's no longer just a place to share photos and captions, and we've seen so much innovation as new players have "disrupted" the industry with features like live video streaming. With all of this innovation, terms like "screen fatigue" have come into our collective lexicon. Enter Clubhouse.
What is Clubhouse?
If you're asking yourself "What is Clubhouse?", or "How does Clubhouse work?", you're in the right place. Clubhouse is an audio-only social media app that burst onto the scene earlier in 2020. It allows users to host discussions on any given topic in virtual "rooms", which can be set as fully private, semi-private, or public for all Clubhouse users to access. Users can enter and leave rooms as they please. You can almost think of it as a party, but instead of jumping from conversation to conversation, you're jumping into live, interactive podcasts. 
In addition to rooms, you can also create events within Clubhouse. Clubhouse rooms are typically spontaneous, whereas Clubhouse events are pre-planned. Event hosts are able to assign co-hosts to help moderate the event, and events will show up in the Clubhouse "bulletin", which lets users set reminders for events.
Another useful feature is Clubhouse "clubs". Clubs are communities where users can discuss shared interests, and can only be created by users who've hosted at least 3 Clubhouse rooms. Each user is only allowed to create one club, and these clubs will appear on the Clubhouse explore page, which is Clubhouse's answer to the Instagram explore page. This is a useful page to visit when you first join Clubhouse and want to connect with like-minded people.  
For now, Clubhouse is accessible by invitation only, and is only available for iOS. That being said, the team at Clubhouse are working on an Android version of the app, and they've said that once they've perfected the app, it'll be launched publicly for all to use. Until then, you can ask one of your friends on Clubhouse for an invitation code. 
How can you use Clubhouse for your business? 
You might be wondering how such an exclusive, invite-only app could be used to grow your business, but you'd be surprised at how useful Clubhouse can be. While Clubhouse had only 600K users back in December 2020, it currently boasts around 8M active weekly users. With big names from business and entertainment like Oprah, Elon Musk, Drake, and Ashton Kutcher active on the Clubhouse app, that number is only expected to grow. So, let's take a look at some of the innovative ways you can grow your business using Clubhouse. 
Learn from—and mingle with—the pros
One of the most obvious benefits of using Clubhouse for your business is that you can follow topics, or public figures, that are relevant to your industry. Part of the beauty of Clubhouse is that you can join rooms and follow speakers in almost any industry you can think of. Broader topics might attract crowds of up to 5,000—the largest room size available on Clubhouse—while more niche rooms might see lower attendance with higher engagement. 
As a founder, you'll likely want to follow other founders, serial entrepreneurs, and anyone who's known in your industry. If you're selling wearable technology, for example, you'll benefit from following tech entrepreneurs and influencers, and even those known in fashion and apparel. You can find relevant clubs by searching keywords like "entrepreneurship", or you can visit your explore page, which will suggest more relevant clubs the more you use the app.
As you find relevant speakers and topics to follow, you can start joining rooms and taking part in discussions. When you join a new room, you'll be a "listener", meaning you can't speak unless you "raise your hand" and the host allows you to be a "speaker", granting you the ability to unmute yourself and speak.
Share your knowledge 
To start establishing yourself as an expert on Clubhouse, make sure you've got a short and concise bio on your profile. Highlight that you're a founder and mention your industry and company name. You're only able to link to Twitter and Instagram accounts on your profile, so we recommend typing out your website link, but also including a link to your Twitter and Instagram accounts, where you can directly link to your company website. 
The next step is to create a room—cast as wide or narrow of a net as you'd like. Do you want to talk about entrepreneurship, or maybe being a small business owner? You could speak about e-commerce, SaaS, or about your specific industry, and share all of your specific knowledge. You might even identify a gap in content on Clubhouse, which can open the doors for you to create a room on that topic. Remember—you're an expert in your industry, regardless if you're a first-time founder, or a serial entrepreneur.
Track the latest trends
Clubhouse clubs, rooms, and events are all great ways for you to tap into emerging trends within your industry. Broader entrepreneurship groups can be useful for swapping stories of failures and successes, while niche groups related to your industry can help you keep up-to-date on new and innovative ideas.
As you become more familiar with Clubhouse, your explore page will give you more relevant club suggestions. Keep joining these clubs to listen in or contribute and set up notifications for relevant upcoming events. Before you know it, you'll have a fully tailored Clubhouse experience where you can gather and share as much information as you like.
Collaboration
As with all social media platforms, collaboration is key, and this is especially true if you're just starting out on Clubhouse. Once you've got a lay of the land, you can reach out to hosts and speakers to connect with them. Explain that you're looking to share insights and collaborate on future rooms or events. While this might not work every time, it's a great way to get your name out there and open yourself up to future speaking opportunities on Clubhouse. 
Beyond collaborating in rooms and events, Clubhouse can be a great place to find guest speakers for virtual or in-person events. Companies have already started booking speakers they've interacted with on Clubhouse, and there have even been stories of founders hiring people they've connected with via Clubhouse. While we might not know exactly what's coming next for Clubhouse, I'm sure we'll see more brands connecting through the app to form mutually beneficial partnerships. 
Make sales
As of April 2021, you can officially make sales on Clubhouse! Clubhouse has partnered with Stripe to offer payments through the app, so it can officially be used to drive conversions. Before introducing this feature, some businesses were already making sales through direct messages in Clubhouse. Interested users would send a DM to a founder, who'd then be able to refer them to their website in order to get them into the sales funnel. 
What's next for Clubhouse?
As Clubhouse rolls out its payment feature and continues the push for a public release and an Android version of the app, we expect to see it gain further traction. As it stands, some users are even purchasing Clubhouse invite codes on eBay in an attempt to jump on the craze. 
While I can't say exactly what will happen with Clubhouse, I'm expecting to see more and more brands—from the big guys to the scrappy startups—capitalize on one of the most talked-about apps of the past year. The looming public release of the app and the upcoming Android version will create an even bigger rush of users to Clubhouse. One thing I can say for sure is that if you're not on Clubhouse yet, your business is missing out.
The Ultimate Guide to E-Commerce Funding
A founder's guide to D2C business funding
Get the Guide
The Clearco Newsletter
Sign up to get fresh content straight to your inbox!