How to successfully pitch your business to investors
Steph Jouppien
January 06, 2022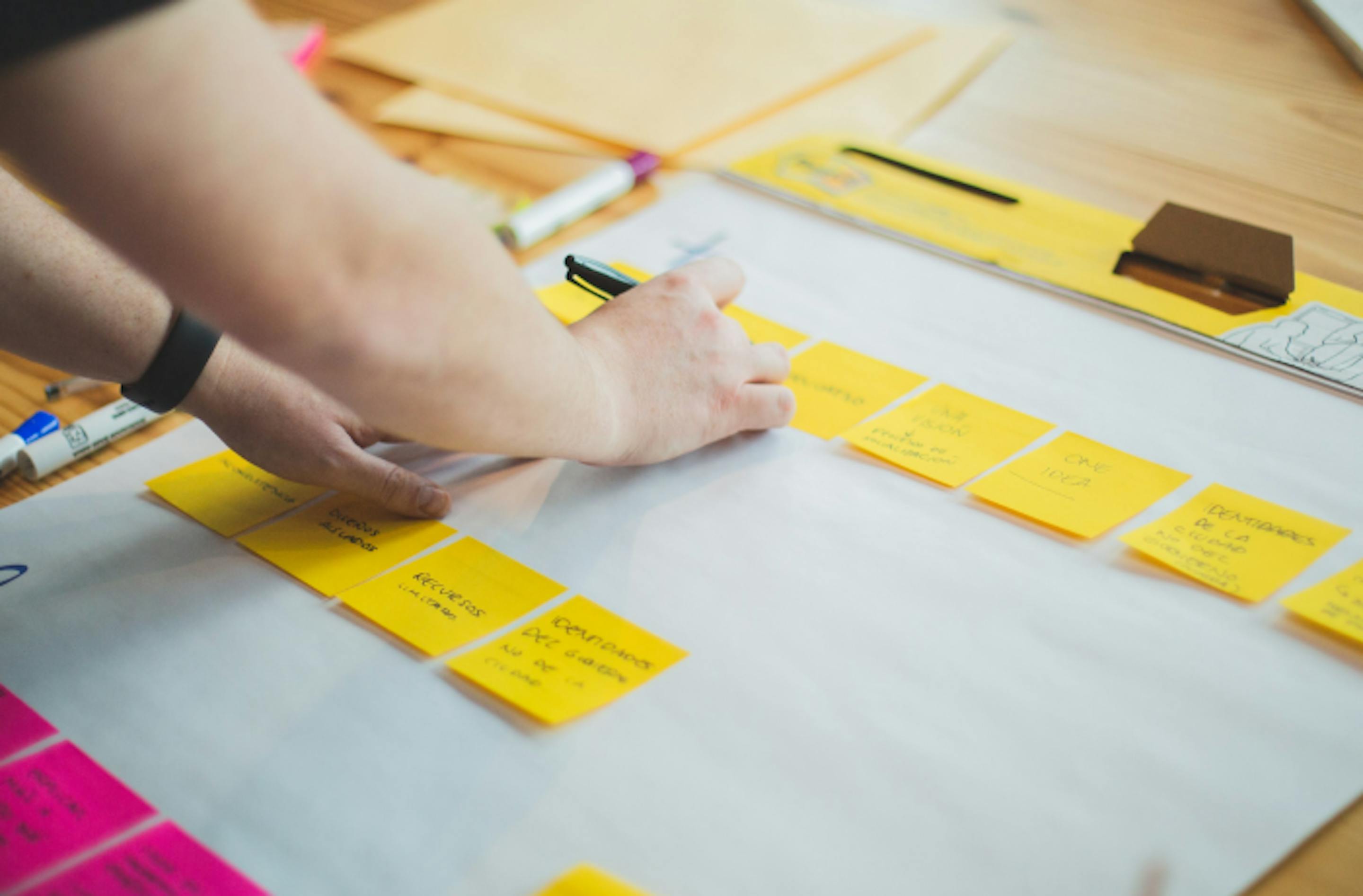 You likely need funding to grow your business beyond where you are today. For example, you may have already received some capital from banks, friends, family, or even government loans along the way. Now that you've had a bit of warm-up in describing your business venture and proving its value to others, it's time to pitch investors for venture capital (VC) and scale to new heights.
Enter the business pitch.
A business pitch is a convincing argument used to persuade an investor to fund your business (usually for equity in return). Investors can include other business owners, venture capitalists or angel investors. Pitching involves presenting your business, providing facts and figures that show where you are today, and painting a picture of future success. Once you've found an opportunity to get in front of investors, you need to know how to pitch your business successfully (without letting those dang nerves get in the way).
We've interviewed two experts to help you pitch so you can get funded. 
Meet the experts:
Radha Kapoor (RK) - Radha Kapoor works on the venture ecosystem for Clearco. Previously, she led partnerships for First Republic Bank's tech and venture efforts, worked with Techstars, and founded a consumer tech startup in the fashion space. She started as a corporate lawyer at Skadden, Arps in New York.
Nicole Verkindt (NV) - Nicole Verkindt is an entrepreneur in residence at Clearco, helping founders to sell their businesses through ClearX. She is the founder of OMX, a global procurement platform specialized in driving socio-economic returns. Nicole is on the Board of the Canadian Crown Corporation, which has over $1B in revenue performing government-to-government contracts between Canada and other countries worldwide. She's a technology commentator on CBC and a technology columnist. She was also a "Dragon" on CBC's Next Gen Dragon's Den, dedicated to early-stage technology businesses, an investor on Gimlet media's podcast show "The Pitch", and is an angel investor. In 2019, she was named StartUp Canada's Woman Ambassador of the year and previously named one of Canada's Top 40 under 40.
What do the best pitches have in common?
NV: First and foremost, all good pitches are extremely clear. The presenters clearly articulate the problem they solve and thoroughly explain their offer. Ideally, I've personally had—or know someone with—the problem they are solving, so the offer's relatable to me.

Passion shines through when you care about solving a pain point. Any presenter can fiddle around with wording but you can never replace the "feeling" you give off in a pitch. If you stir up positive emotions in those you are pitching to, they are bound to come on board and help somehow.
 If the listeners start to light up, interrupt you, offer their own insight, it's a really really good sign!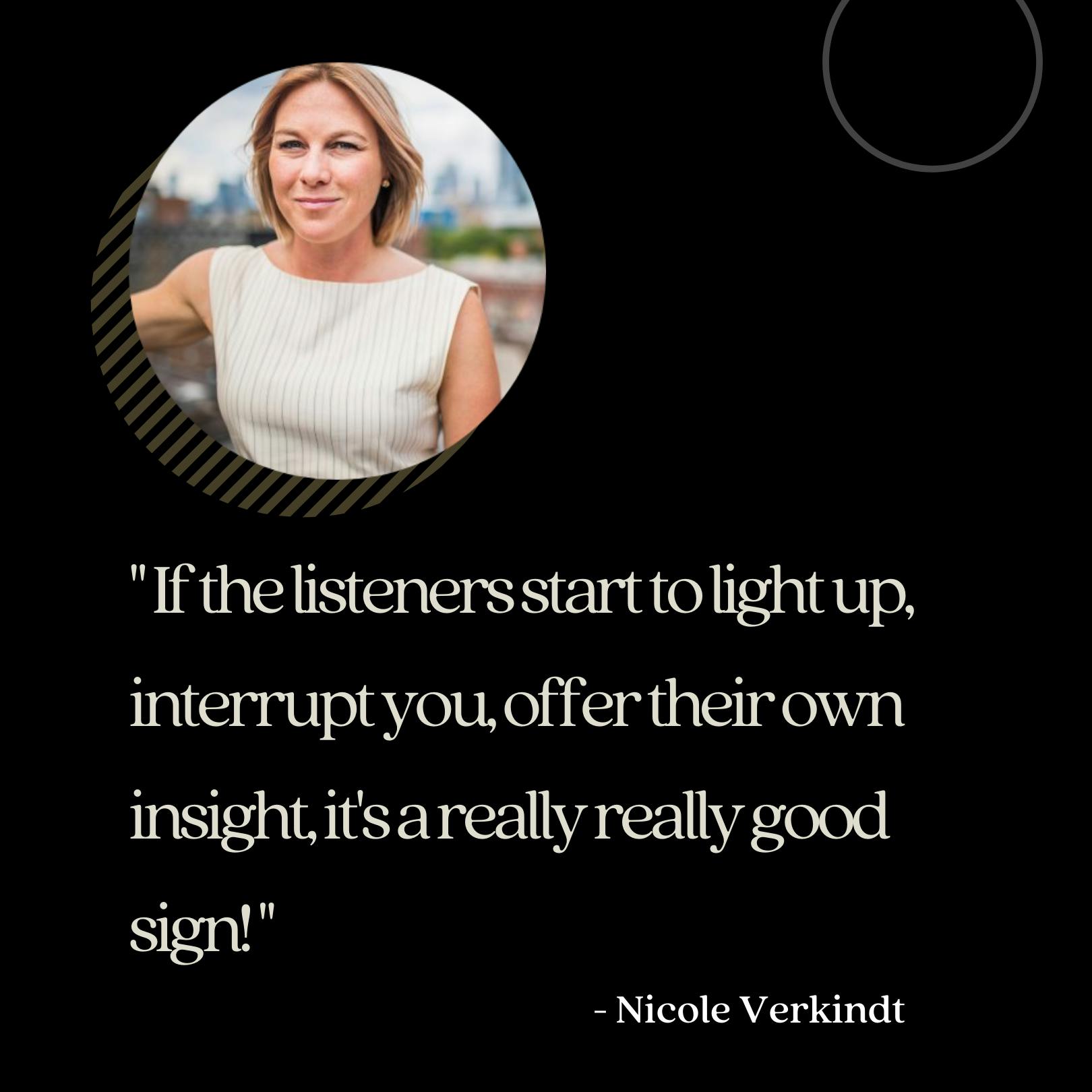 RK: The best pitches are short, punchy, and concise, both verbally and in the pitch deck. Good pitches don't have more than ten slides, and the presenter gets to what the product is and does it early on in the presentation.

What are the most common pitch pitfalls you see?
RK: Spending way too long on 3-5 year plans. Anyone can theorize what their products can become eventually, but VCs want to know where the business is now and where you can get to in the next year. 
Poor presenters tend to read from their pitch deck when they present. Instead, use your slides to direct your thoughts and speak directly to your audience.
Don't spend too long talking about advisory boards, either. Sure, you can get some impressive names on your deck, but you'll rarely raise money based on that alone.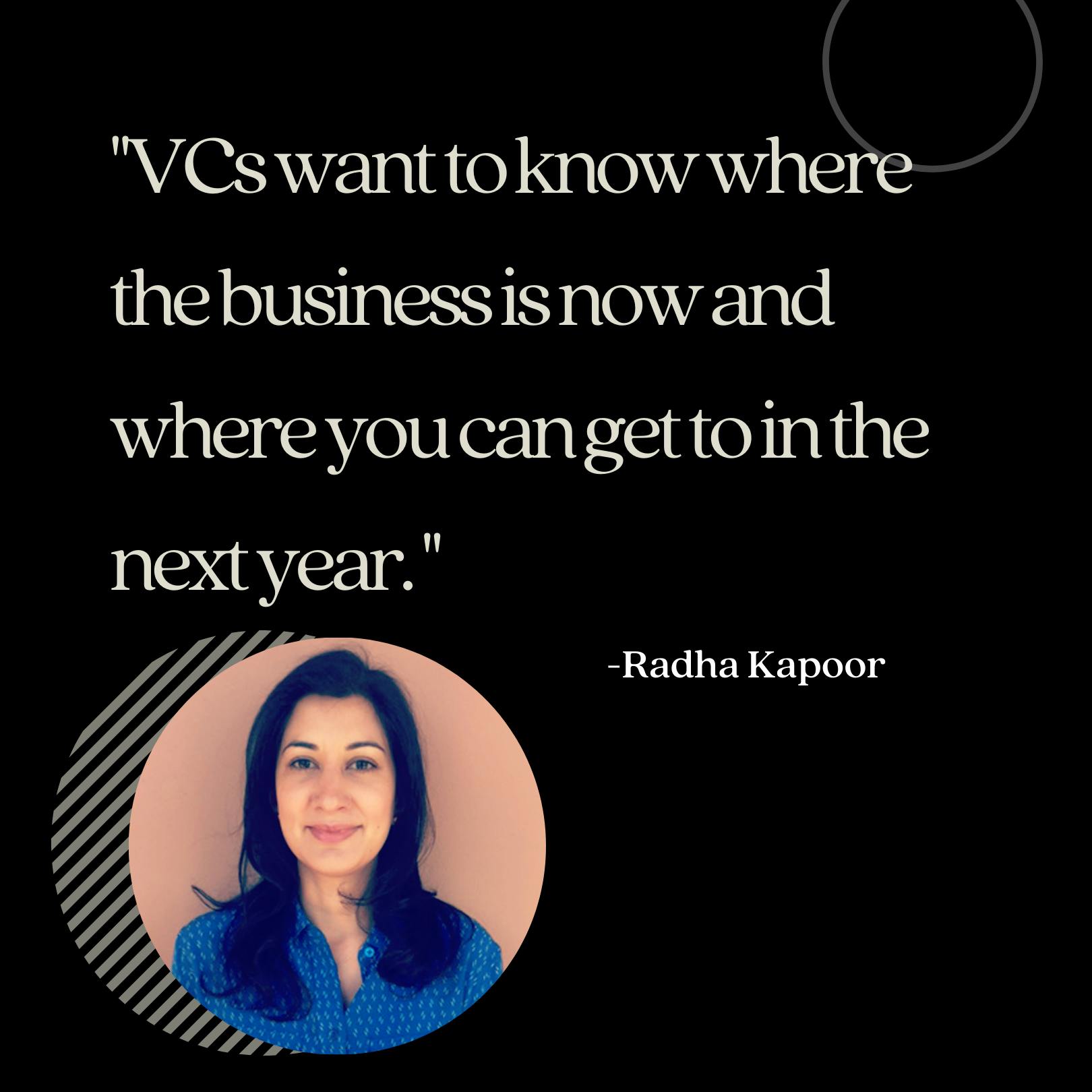 NV: It's pretty standard for pitchers to try to make what they're building sound incredibly exciting. But when they do, listeners don't always understand the business. For instance, some presenters go off on an emotional tangent about why they started the company instead of clearly articulating the problem they're solving.
For an investor, it's frustrating spending half the presentation trying to figure out what the offer is and what the presenter is really talking about. Explain your business as if you were talking to your grandmother.
What do investors care about?

NV: Investors need the basics: the industry, the problem you're solving, your solution, who's on your team, and why you can execute on this idea. 
After you've presented those points, dive into the numbers—the cost of goods sold, estimated total addressable market, how much you're raising, what you're spending funds on, how long until breakeven, how will you get there… and how you will pay the investor back. It seems like a crazy thought, but after you take an investor's money, you need to explain to them how you'll get it back to them. So think about if you plan on selling the business, paying a dividend, or any other means of repayment.
RK: Investors want to know your actual numbers, like recent growth. They also want you to clearly explain product differentiation, defensibility, [and] who the founders are, along with their previous experience so they're confident you can execute.

Any tips for coming up with a convincing pitch?
NV: Walk your listener through an example of your customer's problem and how it's solved. For example, "Here's Suzy. She has three kids. She needs to make their lunches for school every day but doesn't have the time. That's why we invented these lunch box subscription boxes".
RK: Be really straightforward and to the point. Focus on growth and opportunity. Give the audience just enough to leave them wanting more. That way, they'll ask questions.
Do you have any advice on confidence-building?
RK: Practice your pitch on anyone willing to listen, but don't modify it based on every piece of feedback you get. You'll get conflicting thoughts and just experience founder whiplash if you do. Use your preparation time to get comfortable with your words and slides, and believe in your judgment—you've already gotten this far so that means you've already built something special.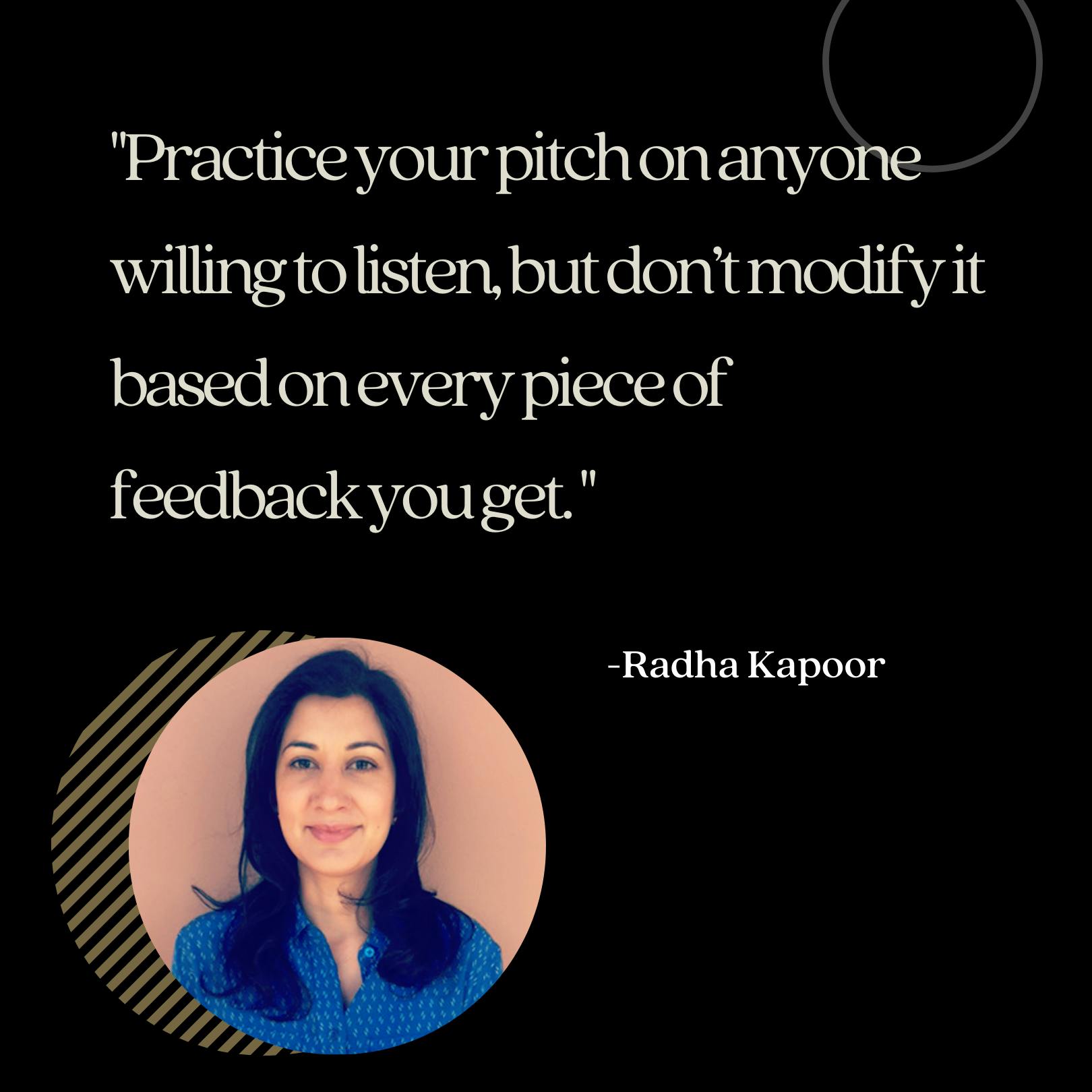 NV: Unfortunately, the only way I ever built confidence was by putting myself into situations where I didn't feel confident. I just kept doing this until I felt more confident. It's a bit sad that this is the only solution I have; maybe that's why so many entrepreneurs can feel like "frauds", because ultimately, they have to fake it until they make it.

During ClearPitch, Clearco's data-driven pitch competition, what changes did you see finalists make after reviewing their pitches?
NV:  I saw a big shift in "who" the finalists were pitching. Good entrepreneurs like those competing in ClearPitch are already great at pitching customers. But pitching for VC is a different ballgame. When you shift your focus to pitching for capital, there are different elements to highlight push on.

Oh, and if you're pitching investors, don't forget to "ask" for funding! 
RK: The biggest change was with their pitch decks. They would shorten their decks, reduce slide copy, and limit the time spent discussing long-term plans. The pitches became short and punchy.
How to create a killer pitch for venture capital
Clearly articulate the problem you solve and use real-world examples to illustrate it.
Use emotion and show your passion for solving the customer pain-point.
Address your offering early on in your presentation.
Keep pitch decks under ten slides. 
Make pitch decks brief and to the point.
Focus on your current growth and opportunities.
Use your pitch deck to direct your thoughts and words, and then speak directly to your audience.
Don't:
Try to make your business sound extra exciting at the expense of losing listeners.
Go off on tangents. Instead, stick to the stats VCs want. 
Spend too long on plans you can't accomplish within the next year.
Read from your pitch deck when presenting.


Good pitches are extremely clear and straightforward. In many cases, founders tend to forget to explain how they'll repay investors once profits are made. Don't forget, VC funds still count as equity financing and will need to be repaid someway—even if that means giving up control of your business that you can never get back. For more information on non-equity funding, check out Clearco's non-dilutive financing options.
No matter how successful your pitches may be, there's always more to fundraise and more opportunities to present your business to others. Keep refining and working on your pitch until you're confident it's perfect. In Clearco's ClearPitch competition, founders underwent multiple 1:1 reviews to refine their pitches. If you're a founder, keep an eye out for more opportunities to participate in competitions for capital rewards and no-strings-attached funding.
Thinking about taking equity-free funding for your business?
See how much you qualify for with no commitment.
GET FUNDED TODAY
The Clearco Newsletter
Sign up to get fresh content straight to your inbox!