The Importance of Free Shipping in Ecommerce: A Game-Changing Strategy for Online Businesses
Clearco
November 10, 2023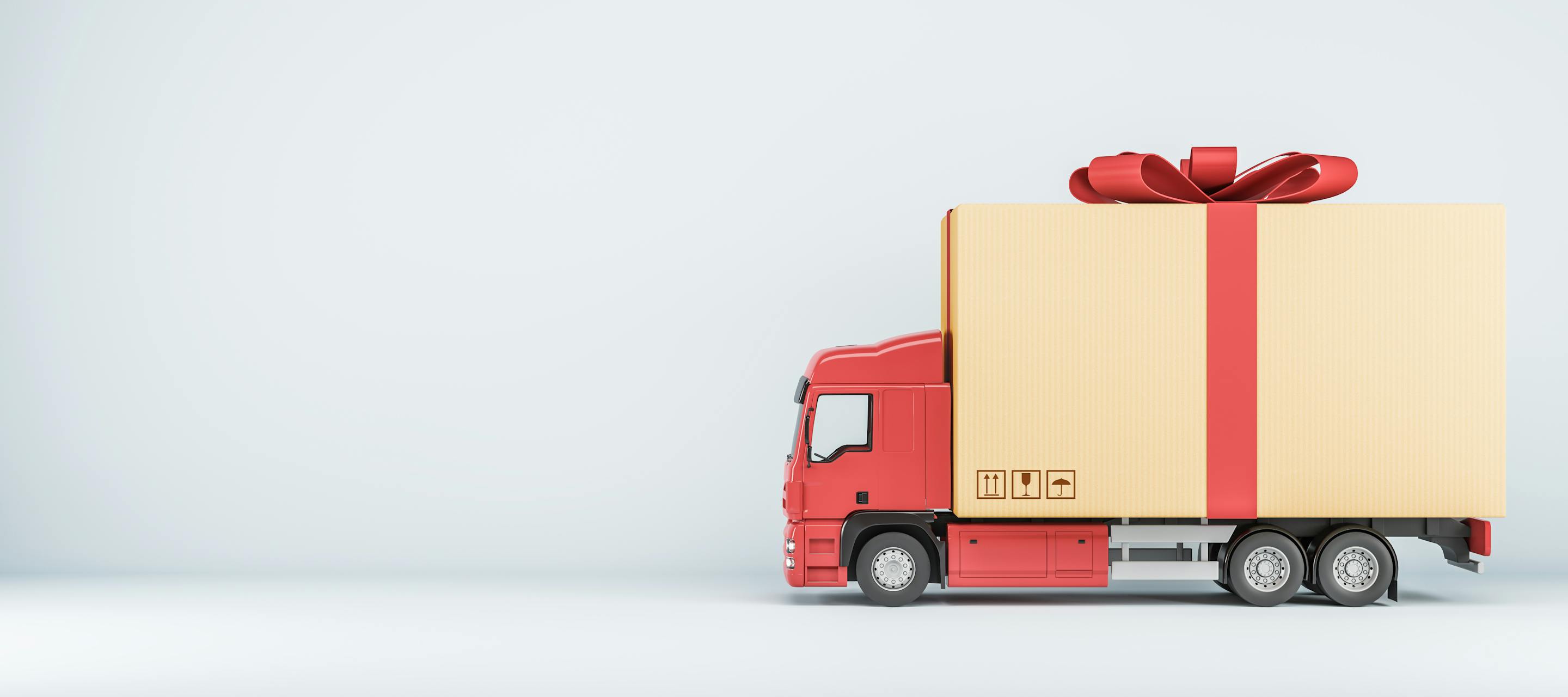 In today's highly competitive ecommerce landscape, offering free shipping has become an indispensable strategy for online businesses. With customers increasingly expecting fast and free shipping, failing to meet these expectations can lead to lost sales and abandoned carts. In fact, studies have shown that shipping fees are one of the main reasons why shoppers abandon their carts, with an average cart abandonment rate of 69.9% across industries.
The Power of Free Shipping
Boosting Sales and Customer Satisfaction
Free shipping has a significant impact on sales and customer satisfaction. According to research, 78% of consumers are willing to buy more to qualify for free shipping. This means that by offering free shipping, businesses can increase their average order value and drive more sales. Additionally, 27% of people are willing to shop in-store to avoid shipping costs, posing a risk to online-only businesses. By providing free shipping, businesses can retain these customers and prevent them from seeking alternatives.
Overcoming Cart Abandonment
Lackluster shipping options, including unexpected costs, are the number one reason why customers abandon their carts. Therefore, offering free shipping can help reduce cart abandonment rates and improve conversion rates. In fact, 84% of shoppers have specifically made a purchase because shipping was free, and 30% said they always increase the size of their orders if it qualifies them for free shipping. By removing the barrier of shipping costs, businesses can create a seamless checkout experience and encourage customers to follow through with their purchases.
Meeting Customer Expectations
Customers have come to expect free shipping as a standard offering. A McKinsey report reveals that more than 90% of US consumers expect two- to three-day delivery as the baseline, with 30% even expecting same-day delivery. Offering free shipping not only meets these expectations but also helps businesses stay competitive in the market. In fact, half of the people surveyed reported that they altogether avoid retailers that do not offer free shipping, and 77% have abandoned a purchase due to unsatisfactory shipping options.
Strategies for Implementing Free Shipping
While offering free shipping can be a game-changing strategy for online businesses, it is important to find the right approach that aligns with your business goals and profitability. Here are eight different ways to offer free shipping:
1. Build free shipping costs into pricing
One simple way to offer free shipping is to include the shipping costs into the pricing of your products. By doing so, you can offer free shipping on every item you sell, increasing the likelihood of customers making a purchase. It is crucial to calculate your profit margins and adjust your pricing accordingly to ensure that free shipping does not impact your profitability.
2. Offer free shipping at a certain spending threshold
Another effective strategy is to offer free shipping when customers spend a certain amount. This encourages customers to add more items to their cart to reach the threshold and qualify for free shipping. Calculating your average order value (AOV) or median order value (MOV) can help determine the right spending threshold for your business.
3. Free shipping for first-time customers
To attract new customers, consider offering free shipping as an incentive for their first purchase. This can help increase sales and encourage customers to try your products or services. Creating a one-time use discount code for new accounts is a great way to implement this strategy.
4. Limited-time-only free shipping promos
Creating limited-time free shipping promotions can create a sense of urgency and drive sales during specific periods or holidays. By offering free shipping for a short period, you incentivize customers who have been delaying their purchase, increasing sales and revenue.
5. Location-based free shipping
If shipping costs to certain locations are prohibitive, consider offering free shipping only to specific states, provinces, or countries where it is more feasible. This allows you to appeal to a larger segment of your audience while managing shipping costs effectively.
6. Free shipping on select items
For larger products with significant shipping costs, consider offering free shipping on smaller items that are more cost-effective to ship. This strategy allows you to provide free shipping while still managing your expenses.
7. Incentivized free shipping
Incentivize free shipping by offering it to customers who perform certain actions that benefit your business, such as signing up for a store credit card or creating an account. This not only encourages customers to make a purchase but also helps build customer loyalty and engagement.
Making Free Shipping Work for Your Business
While offering free shipping can be a powerful strategy, it is essential to consider several factors to ensure its effectiveness:
Pricing and Profitability
When offering free shipping, it is crucial to calculate your profit margins and adjust your pricing accordingly. Building shipping costs into your product prices or setting spending thresholds can help cover the cost of free shipping while maintaining profitability.
Communication and Transparency
Setting clear delivery expectations upfront is vital to customer satisfaction. Communicate estimated delivery times and any potential delays promptly. In case of delays, be transparent with customers and offer solutions such as reimbursement, credits, or expedited shipments. Providing package tracking also helps keep customers informed about the status of their orders.
Additional Shipping-related Perks
While free shipping is crucial, there are other shipping-related perks that can enhance the customer experience. Offering package tracking, expedited shipping options for those willing to pay, and personalized packaging inserts can help create a positive brand experience and build customer loyalty.
Conclusion
In the ever-evolving world of ecommerce, free shipping has become a game-changing strategy for online businesses. By offering free shipping, businesses can increase sales, reduce cart abandonment rates, and meet customer expectations. Implementing different strategies such as building shipping costs into pricing, setting spending thresholds, or offering limited-time promotions can help businesses provide free shipping while maintaining profitability. Additionally, clear communication, transparency, and additional shipping-related perks contribute to a positive customer experience. In a competitive market, businesses that prioritize free shipping as part of their ecommerce strategy will be better positioned to attract and retain customers, ultimately driving growth and success.
The Clearco Newsletter
Sign up to get fresh content straight to your inbox!