How effective are Facebook ads in generating ecommerce sales?
Jennifer Crump
July 11, 2022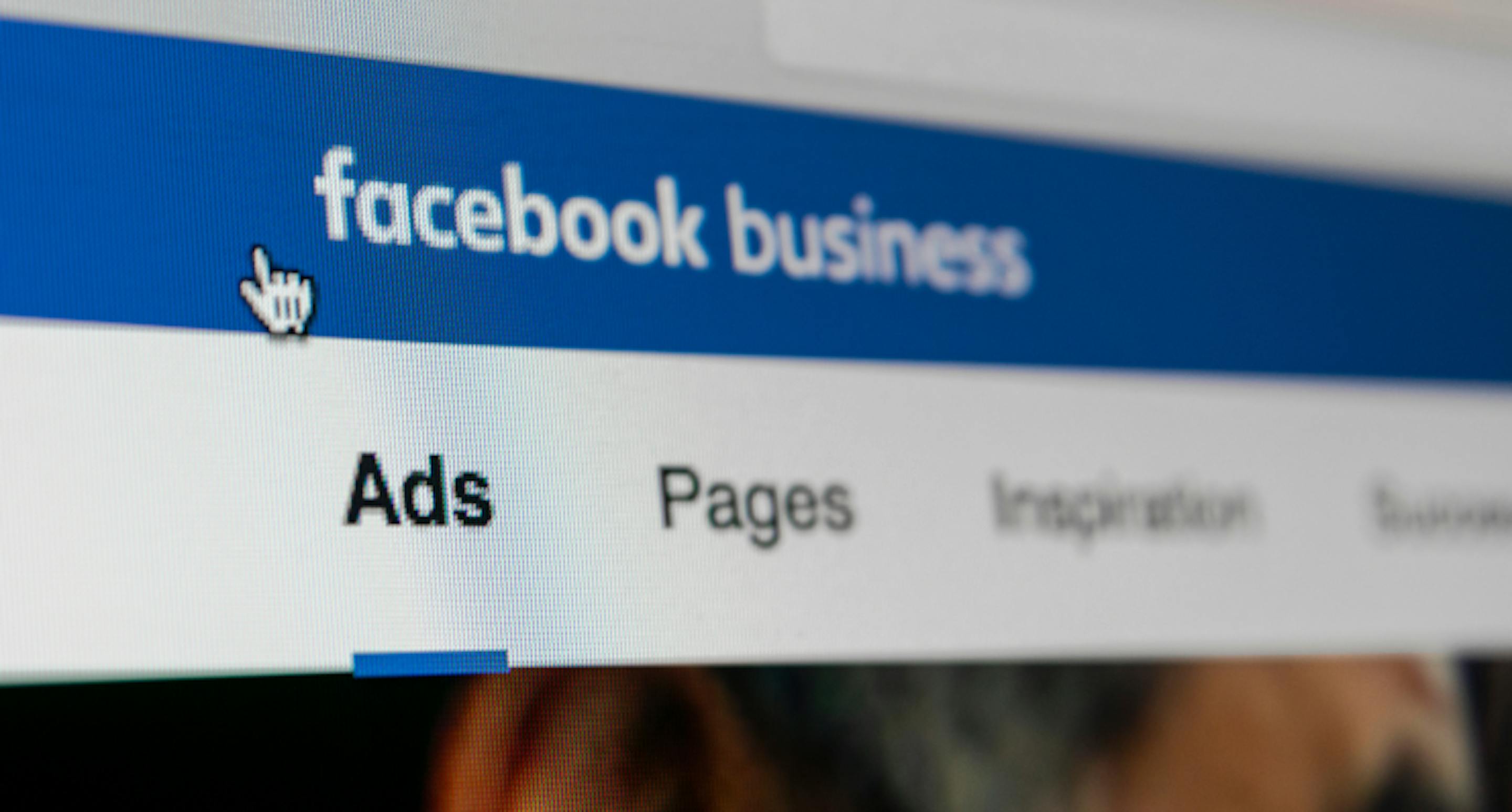 Facebook is not dead. Despite numerous reports in recent years that the social media giant has been bleeding users and has lost its relevancy, it is still a bustling site and a tremendous opportunity for eCommerce marketing. In fact, the social media giant had 2.91 billion monthly active users in the first quarter of 2022, a 6.2% jump over 2021. It remains the most used social platform worldwide. So, what does this mean for eCommerce marketing? Facebook advertising is a "can't miss" opportunity for you to grow your audience, globally or locally. Here's how to use it effectively.  
Is it profitable to run Facebook ads for my eCommerce website?
With instant access to literally billions of potential customers and a much lower cost per click than most other social media, a Facebook ad campaign is a fantastic opportunity for eCommerce sites when done right. However, your eCommerce site is not running solely on clicks. To make a profit, you need to drive people to your site with the intent to buy. Your ad campaign must focus on generating actual sales.
There are a couple of ways you can leverage Facebook's high traffic and turn your ad views into conversions. Start by installing Facebook pixel. This is a piece of code you place on your website that allows you to track conversions on your Facebook ads, optimize those ads, build a custom audience and remarket to the people who have already interacted with you. 
Remarketing, or retargeting, allows you to keep a prospect warm and interested by "targeting" those potential buyers with new ads that can help seal the deal. Facebook pixel helps you with retargeting by keeping track of interactions with your ads on their site but also on your own, where it can track visit time, add to cart statistics, sign-ups, product views and buys.
Lookalike audiences are another powerful feature that can help increase your conversions. Facebook leverages AI to generate new target audiences based on statistics from your site, including interest and buys. It will use these statistics to develop a new audience for you to target based on people who "look like" your current audience.  
The average conversion rate for Facebook ads across all industries is 9.2%. Not surprisingly, given that it is a highly visual site well suited to eCommerce, the click-through rate for Facebook ads for eCommerce sites is 1.59%, higher than most other industries. But to get this type of response to your ads on Facebook, you must ensure you target your audience, optimize your ads and leverage high-converting Facebook ads. 
What are High-converting eCommerce Facebook ads?
If your eCommerce ads on Facebook are not generating the traffic or sales you were hoping for, there could be several reasons. It takes time, but careful scrutiny of the ads and analysis of your analytics can often reveal the cause. Facebook pixel allows you to monitor your ads so you can quickly adjust and optimize. Leverage the tools and statistics it provides. 
Consider creative issues with your ads. Is there a clear call to action? Does your ad have a strong visual impact? Is the copy impactful? Also, look at the ads from a technical standpoint. Are they targeted correctly? Are you using the right ads, and do you have a clear objective for the campaign?  
Here are a few more tips for ensuring your eCommerce Facebook ads convert: 
Drive to an optimized landing page
If you're putting all your efforts into a great ad campaign and driving potential customers to a lacklustre landing page, you've defeated the purpose. Ensure your landing page is optimized to continue moving people toward buying your product. Your landing page is a critical part of your customer journey. Keep it simple, easy to navigate and highly visual.
Get to know your audience
Spend time delving into the statistics you get from Facebook pixel and other sources. Understand the demographics of your audience, their behaviours and preferences. A highly targeted ad will drive more click-throughs and more conversions. The custom ads targeting option on Facebook ads offers three ways to help target your ads to core, custom and lookalike audiences. 
Write a great ad
This may seem obvious, but the critical part is ensuring you cover all the essential components of a successful ad. Start with an engaging lead. Free shopping, free trials and discounts are an excellent start but be sure the lead directly targets the audience you want it to. Know what motivates these potential buyers and deliver it. Write copy for the ad that engages that core audience.
Address specific, highly targeted buyer personas with your ad and keep it simple with a single, clear call to action. Include images or videos that attract attention immediately but are also highly relevant. Ideally, you want someone to stop scrolling and click directly, but you do not want them to be disappointed with what they find after clicking. 
Use your ads judiciously 
Avoid the temptation to bombard people with your ad, so they become bored and start scrolling past. Refresh your creatives, copy or offers. Consider excluding customers who have already purchased or reduce your ad frequency. Keep it fresh and exciting. 
Test and refine 
Never put your ads out and just walk away. Monitor and analyze your ads continuously and make changes as necessary. Test when you can. A/B testing on Facebook is an excellent approach if you are unsure what is working or why something is not working. Remember to change one differential at a time (the visual, the post copy or the CTA) and check the responses to each ad. 
Which Facebook ads are most effective for eCommerce?
Ensuring a high-converting eCommerce Facebook ad is all about choosing the right ad for your audience and your purpose. Here are a few of the most effective types of Facebook ads for eCommerce. 
Dynamic ads
These ads are great for retargeting customers who have expressed an interest in something from your site. Facebook will dynamically generate an ad for those customers and deliver it automatically. These ads look like any other type of ad. Still, they have tremendous potential for reminding customers of their interest in your products or upselling and cross-selling additional products to those customers. 
Collection Ads
On Facebook, collection ads leverage a primary video or image with three additional smaller images positioned beneath. Think of them as a mini storefront for your eCommerce site housed directly on Facebook. Designed for browsing rather than searching, these ads are optimized for your mobile audience. Clicking on the ad opens a full-sized landing page for your products within the Facebook app. These ads are perfect for eCommerce businesses with a wide variety of products who want to provide customized demand-generation ads targeted to high-value customers. 
Video ads
Facebook ads are an effective way to build attention for your brand, increase awareness and drive traffic to your eCommerce site. They are also easy on your budget and can be purchased for about 10% of the cost of carousel or single-image ads. Video ads offer a chance for you to showcase your creativity and connect emotionally with your audience. They can be leveraged in Facebook stories, feeds, marketplace and in-stream. While Facebook is generous with video lengths – feed and marketplace video can be up to 241 minutes – shorter is always better. Try to limit your videos to two minutes or less. 
Carousel ads
Carousel ads are similar to slideshows, allowing you to showcase several products in a series of images or videos. Each can have its own headline, description and CTA, but together they should tell a cohesive story. Carousel ads are one of the most interactive and engaging Facebook ads. They offer an excellent opportunity for remarketing to your customers or those who have demonstrated interest in your product. 
Instant Experience Ads
Instant Experience describes a full-screen experience that users can get when they tap on your Facebook ad on a mobile device. Formally known as Canvas, these types of ads can include videos, photos, slideshows, collections or carousels. Marketers can leverage them to drive brand awareness and acquire new customers. Facebook offers several templates, including a lookbook, storefront, storytelling and forms. 
Lead Generation Ads 
Lead generation or lead-gen ads on Facebook are designed to help you generate qualified leads for your business and get better conversion rates. They allow you to collect leads at a lower price and gather information from those leads. Most often, they'll include a form that requests contact information from a potential customer. To ensure engagement, make your forms as short as possible while ensuring they provide you with what you need to determine whether these are qualified leads. Facebook helps you do this by prepopulating the form with some information on the customer. Consider offering an incentive to potential customers for filling out the form, such as discount codes or sample products. 
Facebook ads offer an unparalleled opportunity for eCommerce marketers to build brand awareness, engage with customers and retarget existing audiences. Leverage this highly visual site and its numerous ad opportunities to help boost traffic to your eCommerce site and grow your audience. 
The Clearco Newsletter
Sign up to get fresh content straight to your inbox!