6 packaging design strategies for better e-commerce returns
Miriam Brafman
December 13, 2021
Guest feature from our partners at Packlane.
Packlane is the one-stop-shop for creating affordable custom branded packaging for businesses of all shapes and sizes, from mailers to printed shipping boxes and anything in between.
Let's face it; packaging returns are inevitable in the world of e-commerce. When you're buying from a screen and not touching or trying on a product for size, sometimes, the item can disappoint.
According to a recent study by Invesp, a whopping 30% of all e-commerce purchases are returned. The good news is that 92% of customers are more likely to come back to a brand if the return process is easy—and packaging plays a significant role in this process.
Intentional packaging choices and some logistical preparation are the keys to a positive e-commerce return. Here are some effective packaging design and order fulfillment strategies to incorporate into your next manufacturing run so you can keep your customers happy and coming back for more.


Important packaging details to keep in mind
Simplifying returns is a calculated choice!
Make sure you consider the following details when optimizing your brand's packaging returns for a profitable product: 
1. Material
Packaging material plays a vital role in the construction of your mailer or shipping box. Remember, these packages can travel through several fulfillment centers and carrier trucks before they arrive at your customers' doors. A durable material choice could mean the difference between a damaged product and lost profits, so consider the shipping elements your product will need to withstand to ensure it can make a round-trip delivery.
Packlane's econoflex shipping box, for example, is an optimal choice. They're made of 32 ECT corrugated cardboard and protect your precious cargo door-to-door, all while being naturally biodegradable over time.
2. Perforated tear strip on boxes and mailers
No one likes to face the frustration and struggle of opening a tightly taped box, especially your customers.
Instead, use a perforated tear strip to make unboxing fast and convenient. In addition, these strips can minimize box damage and encourage customers to reuse the packaging for their return journey. Better yet, add an adhesive strip to pump up the reusability factor of your package. Although they cost more than standard shipping boxes or mailers, they can be an excellent investment for a superior customer experience.
3. Double seal poly mailers 
If you've received an Amazon poly mailer, you've probably seen double adhesive strips in action. When paired with a tear strip, customers can reuse double seal poly mailers to return a product in its original parcel.
During fulfillment, warehouse workers first use one strip to seal the bag. Then, your customers will need to peel and seal the other strip for an efficient return. 
These mailers are a great tool to reduce sourcing unnecessary return packaging. Even if customers happily keep your product, they'll be incentivized to reuse your container for another pesky e-commerce return. Packaging is easy for you, and returns are convenient for the customer… A real win-win.
4. Add extra return mailers 
Hear us out; sometimes, an extra set of mailer boxes makes sense for product returns. A poly mailer—custom or blank—that's separate from the primary packaging used to ship your product makes return shipping easier for your customers. If you foresee customers sending back only a subset of shipped products (like clothing in try-on boxes) or you want to ensure your products will arrive back in mint condition, adding this extra insurance is a worthy investment.
Brands like MM LaFleur and thredUP send their customers an extra poly mailer with a shipping label for a seamless return experience. 
Again, this strategy helps brands build customer trust and loyalty, increasing brand credibility. You can also include return instructions on collateral, a packing slip, or directly designed on custom packaging, suggesting that customers not discard it until they are satisfied with their purchase. On top of this, including an extra mailer shows your customers you have thought out and created an easy return flow, which is crucial for building return and referral loyalty. 
5. Void fill and inner packaging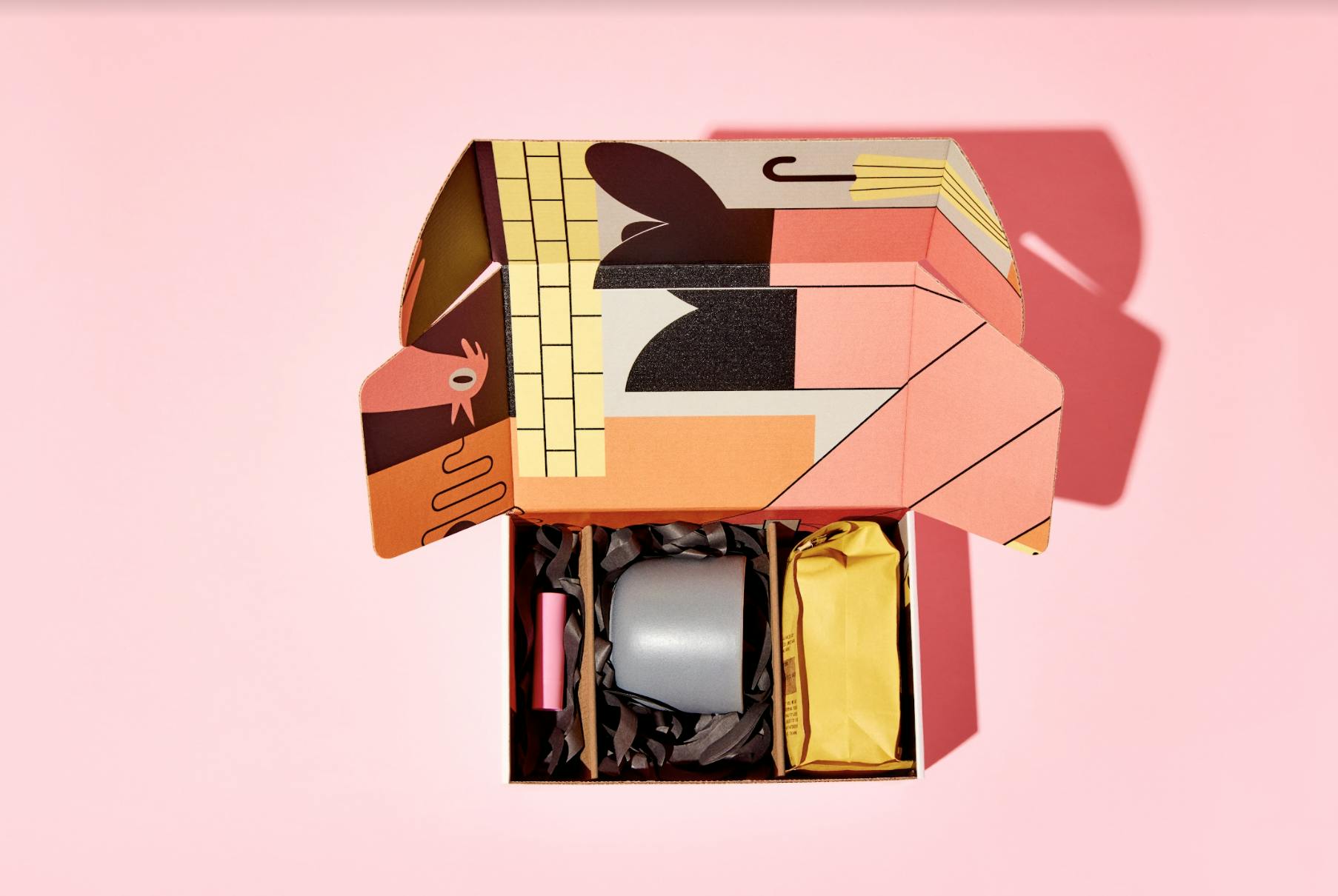 SpiroPack is a customizable paper spiral void fill that acts like crinkle paper to cushion goods. Flexi-Hex is a plastic-free positioner that adapts and wraps around products for a snug fit. It's handy if you're shipping fragile products made of ceramic or glass. Custom box inserts or dividers are another packaging detail that adds to your customer return experience. If a product can be secured in the same container it shipped in; chances are it can be resold and restocked upon return.
Lastly, if you're shipping clothing or toys, inner packaging is an added layer to prevent dirt, dust, or water from spoiling your soft goods. A thoughtful return experience isn't just about what's outside of your container but also inside.
6. Pre-printed return shipping labels 
Pre-printed return shipping labels are pre-paid postage labels that allow customers to return purchased goods without purchasing or printing their postage. They are convenient and improve customer satisfaction because of the hassle-free process—no at-home printing fuss.
Since these labels are pre-addressed with your shipping address, it also eliminates any address mistakes. Returned goods are bad for business, but lengthy returns of resellable stock are even worse. If inventory flow is important to your operations, pre-printed return shipping labels reduce the friction of slow customer returns.
You can control the return costs by choosing the lowest cost mail class option to have your products returned. 
Popular women's subscription clothing brand Nuuly follows this practice for easy returns for their customers. They provide a pre-paid return label, which you can put on the outside pocket of the Nuuly bag to ship the products back. 
4 ways to manage e-commerce returns
Here are some best practices for managing packaging returns:
1. Write clear return copy
Much like your shipping policy, the key to an excellent customer experience and profitable business is to include a clear and accessible returns policy. 
Inserting the printed returns policy on a hard copy with packaged products and posting it on your websites keeps you and your customers on the same page with your process. This avoids confusion or frustrations and offloads questions to customer support.
In addition, this can help you lead a manageable returns process by clearly mentioning policies about exchanges, refunds, replacements, deadlines, and more. During the holiday season, when return policies are top of mind for gift-givers, advertise any extended return windows and their eligible products. 
How to write product returns copy? Include the following:
Stipulated time frame or deadline for returns 
List specific return requirements
Mention expected condition of the returns
Offer either a full refund or an exchange credit 
2. Use QR codes 
Contact-free returns are the new kid on the block and have seen a lot of popularity since the start of the pandemic. As a result, we're seeing QR codes used for everything from viewing restaurant menus to SKUs on hang tags. 
QR codes help offer faster return information drop-offs for your customers and less work for your location partners. You can scan the code generated by your customers once they make the request instead of asking them a series of questions to collect the returns. 
3. Automation
Automated returns reduce human effort (and error) and save a lot of time and money. Accepting returns usually requires a few workflows. Customers appreciate when automated return instructions are populated, or a return email flow is triggered. However, as your brand scales and gains more customers, keeping up with every chat and email can seem like a daunting task.
That's when automated emails come to play. They handle the returns approval, confirmation, and other tasks easily, freeing up a lot of time and effort that you can spend on more revenue-generating activities. 
4. Partner with brick & mortar for returns
Partnering with brick-and-mortar stores and marketplaces is another efficient strategy to manage returns. Many e-commerce giants partner with traditional brick-and-mortar retailers to offer convenient and local returns to their customers. 
For instance, in 2017, Amazon partnered with Kohls as a brick-and-mortar return partner. 
This innovative and unique concept allowed Amazon customers to deliver their unpackaged Amazon returns to Kohl's, where they pack, ship, and return the packages to an Amazon fulfillment center for free. Happy Returns is another such company making in-store returns of online purchases possible.
5. Don't do returns, offer sustainability benefits
E-commerce return rates are increasingly growing with each passing year, negatively impacting the environment in more ways than you can imagine. The packages returned to the retailers are often landfilled. 
Brands are getting smarter by using services like Returnly to offer exchanges or refunds that let the customer keep and pass on unwanted products altogether.
Additionally, here's how profitable luxury brands are reducing carbon footprints by turning returns into sustainable benefits: 
Nordstrom opened their new store, "See You Tomorrow," to resell the returned, damaged, and second-hand products. 
Optoro reduces landfill waste by 70% by reselling the stock of returned products to platforms like Blinq. 
The Renewal WorkShop works with brands like COS and Mara Hoffman to turn the additional inventory and unsellable returns into renewed products or recycled fabrics, redirecting over 78,000 pounds of total textile waste from landfills.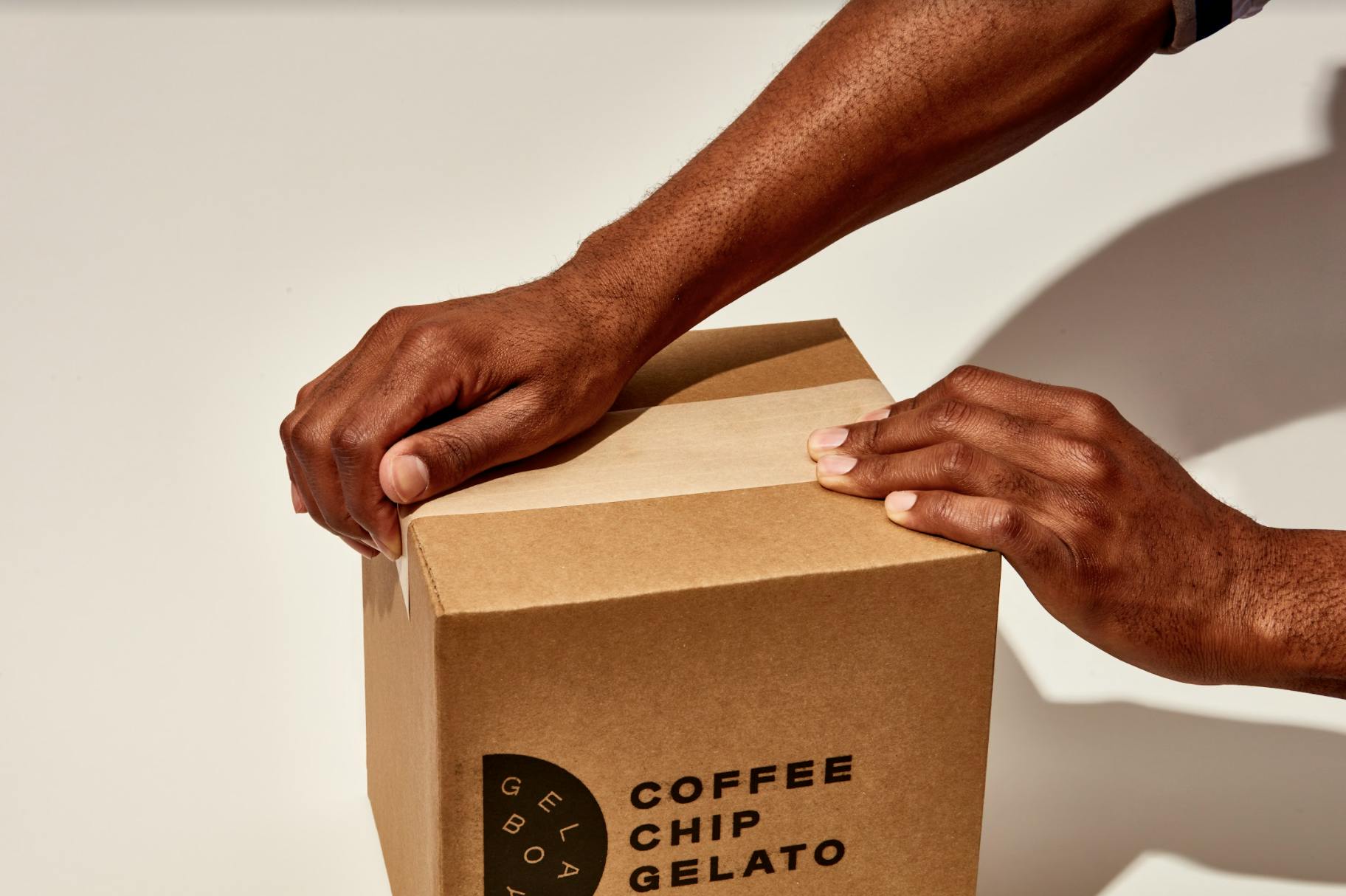 Boost customer retention with a positive returns experience
An easy returns process is essential in today's competitive e-commerce landscape. Developing a positive returns experience ensures customer retention and customer loyalty, increasing the likelihood of returning to your website for more. 
Even the minute details matter and play a considerable role in impressing customers. Considering quality packaging details, including double adhesive, extra containers, or perforated strips, show customers your care and take a thoughtful approach towards making their returns easy.
Interested in making your packaging returns strategy more effective? The team at Packlane can help. Just reach out to them to chat!
Navigating Inventory Logistics Guide
Your reference for stock forecasting formulas & calculations
Get the Free Resource
The Clearco Newsletter
Sign up to get fresh content straight to your inbox!