5 reasons to buy an e-commerce business in 2022
Steph Jouppien
January 25, 2022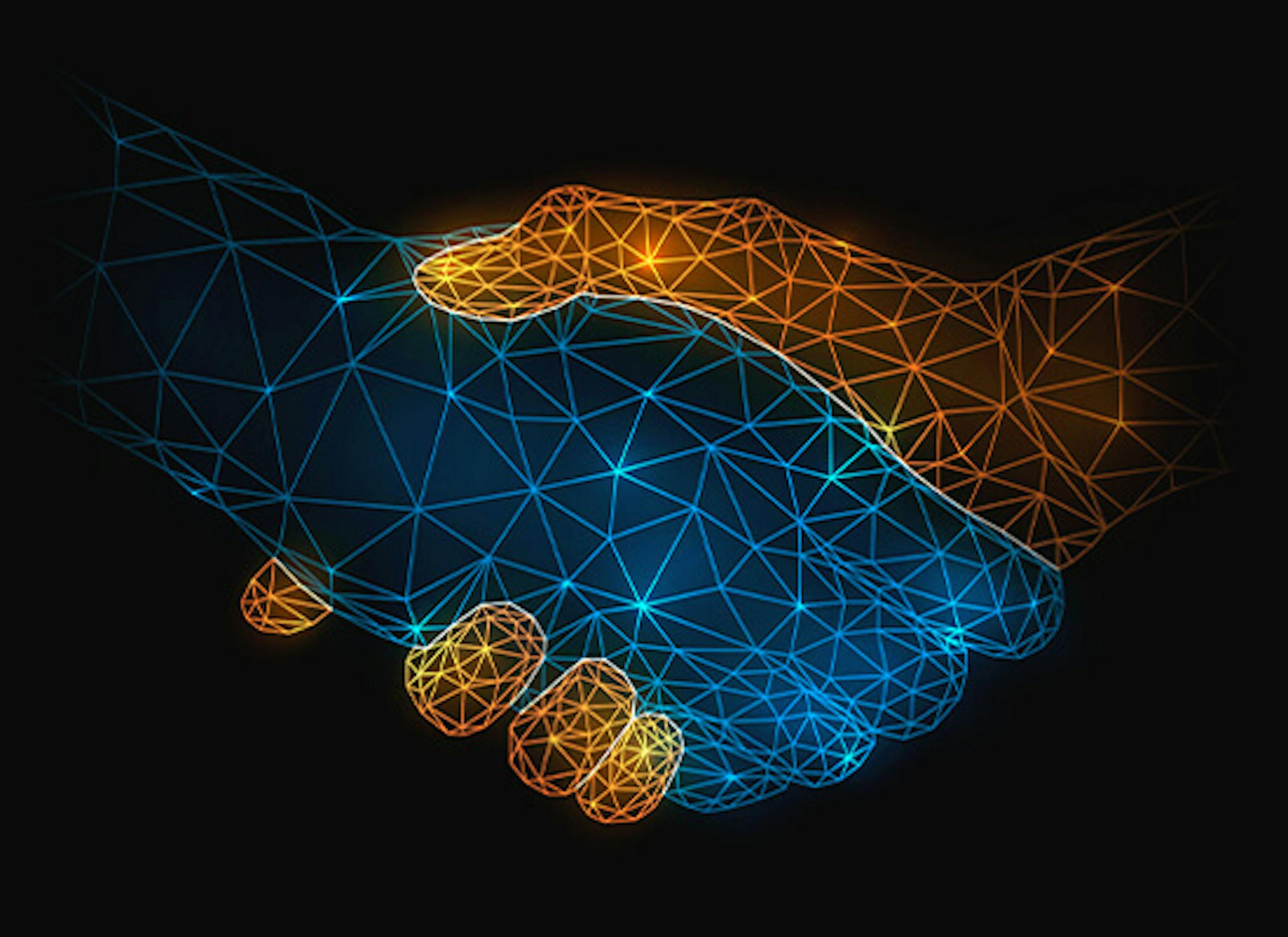 E-commerce is a beast. In 2021 it was valued at a whopping 5.4 trillion dollarsfootnote 1. 
Its rapid success spurred on by the coronavirus pandemic saw brick-and-mortars appearing online overnight. Already established e-commerce sellers began rolling out new product after new product, and still, two years into the pandemic, haven't shown any signs of stopping. Even back in 2017, well before lockdowns and stay-at-home advisories, Nasdaq published a report predicting 95% of all purchases will take place online by 2040. With numbers like that, it's no wonder the world's savviest investors want a piece of that sweet e-commerce pie. 
But maybe you're one step ahead and ready to buy an established e-commerce business. Don't sweat if you're on the fence over the high cost of purchasing. We've weighed the pros and cons of skipping the startup phase and buying a business, so you can jump straight to making e-commerce profit. 
5 reasons to buy a pre-existing e-commerce store 
Make a substantial investment
Much like investing in real estate, buying an existing e-commerce store is an investment with the potential for significant returns. Just like owning a home, buying an e-commerce business can be expensive. Acquisition price tags can range from $10,000 to millions of dollars. Of course, prices will vary depending on factors like MRR, product category, CAC, assets, and liabilities (e.g., existing client base and inventory). Collecting financial statements, previous budgets, and marketing spend, helps certified acquisition appraisers come to a company valuation.
When you buy an e-commerce business, the groundwork is already completed for you: the business model, the online store, and everything in-between.


Once you've received funding from a traditional bank or alternative lender like Clearco, you have the green light to jump right in and start making profits.
Skip the startup phase 
Rather than having to deal with all the early headaches in registering a new corporation, you get to jump right to owning an e-commerce store that's already posting profits. If you've previously built a startup from scratch, you can relate to the pains and exhaustion that come from starting a business. Remember the hours of market research, rewriting a business plan, getting rejected by investors, and of course, the not-so-fun job in asking for startup funding? When you buy an e-commerce venture, you instead get to ask:
What can I do to scale? 
After completing an e-commerce acquisition, all the licenses and intellectual properties are yours. You get to choose whether you rebuild the company entirely or simply keep any formalities you inherit so you can double-down and focus on other initiatives.
Inherit customers, teams, and much more 
When buying an existing e-commerce store, you buy all the existing customers, too. When you begin researching companies to acquire, most sales businesses will show their customer numbers. If these details aren't public yet, you can always request this information.
A huge benefit to purchasing an existing business is alleviating the need to build a team. Because e-commerce startups typically operate lean, it's likely any hires came out of necessity rather than to put "asses in seats". It's no secret that employee salaries are one of the highest overhead costs for most businesses. Having a team in place while still posting profit is a good indicator of a healthy operating budget.
On top of inheriting customers and a team, you gain any marketing lists the company has built, including email lists and social media targeting groups for your advertising efforts.

Before you send your letter of purchase intent, know that inheriting a brand isn't always a good thing. There's still a chance you inherit negative press, poor client reviews, and a broken sales funnel. If you haven't factored in marketing spend to fix what's broken, Clearco offers merchant cash advances so you can hire an agency or elite freelancer to help you out.  
Reduced chance of failure 
According to data from the U.S. Bureau of Labor Statisticsfootnote 2, around 20% of U.S. small businesses fail within the first two years. By year five, roughly 50% fail. After ten years, only a third of companies have survived. If you do your due diligence before buying, you'll know your purchased business will grow.
More established companies will likely equate to a less risky investment. A company that has proven itself beyond the 5-10 year mark has already surpassed 60% of other businesses. Your product has already emerged and matured within its market.
If you're seriously considering an acquisition, now's the time to start meeting with business M&A experts.
Increased learning opportunities 
If you've already had the pleasure of growing a startup before, you're familiar with the steep learning curve that comes with being a founder. There's no doubt entrepreneurs learn fast (and sometimes fail hard). Whether you decide to run your e-commerce business from the trenches or hire an intelligent person to run your business, there will be learning opportunities at every twist and turn. So much has changed within the world we live in—from shipping issues to integrating automation into our businesses—owning an e-commerce business is bound to teach you a thing or twelve. 
What are the drawbacks of buying an existing e-commerce store?
We can't just talk about the benefits without pausing to consider the risks. Let's take a closer look at the potential cons of buying an e-commerce business. 
High cost
A highly profitable e-commerce business isn't likely to come cheap. Proven companies are expensive because they are worth the investment. Don't forget, not only are you buying an existing business, but you also purchase future profits, a team, an established reputation, and all internal business processes.
The most successful business acquisitions cost millions of dollars. While these price tags may cause sticker shock, e-commerce buyers can unlock alternative funding and gain advice to fund both marketing and inventory. Cash advances help free up working capital when trying to pay back your acquisition costs and operating a business.
Possible skills gap 
Buying a successful e-commerce business doesn't guarantee you have the same skills as the seller. Sure, you get to jump from buyer to CEO, but do you have the same skill set, grit, and know-how as the person who steered the ship to success? If you're aware of your weaknesses or skills gap, you can purchase within a vertical or industry you know or have previous experience in, or hire someone to manage those areas for you.  
Missing the startup experience mistakes (and lessons) 
There is a certain sense of pride that comes with growing a successful business on your own. Not that building an empire is easy! If you've already gone through the blood, sweat, and tears of growing a startup, you may want to leap-frog it entirely. 
If you are a first-time entrepreneur, you could miss out on some valuable learning (and failures) that come with entrepreneurship.
Next steps: Due diligence, purchasing, and growing your e-commerce business
Prepare to dive into:
Reasons the business is up for sale
Liabilities and assets
Current suppliers and distributors
State of the marketing accounts
Customer acquisition practices
Customer retention efforts
If you've recently purchased an e-commerce venture, get an audit on your brand. Look at what's been done so far and what can be improved. If you haven't already, identify where the site traffic is coming from and come up with new channels to test out your offers.

Don't be afraid to hire specialists to help with important aspects of your business. You may want to hire developers, marketers, and invest in customer retention strategies. 
Purchasing an existing store will allow you to skip the startup phase and start making a profit right from the get-go. Ready to guide your e-commerce store to success? Get funded to invest more in advertising and inventory.
References
https://www.emarketer.com/content/worldwide-ecommerce-will-approach-5-trillion-this-year

https://www.investopedia.com/financial-edge/1010/top-6-reasons-new-businesses-fail.aspx
The Ultimate Guide to E-Commerce Funding
A founder's guide to D2C business funding
Get the Guide
The Clearco Newsletter
Sign up to get fresh content straight to your inbox!