How this Founder is knocking down barriers to business funding for women
Jade Tremblay
March 23, 2022
When Annette Azan was looking for a bra to wear underneath her wedding dress, she couldn't find anything on the market that offered a bra-less look while providing support. That was in 2011. These days, Annette's company Nuudii System has solved that problem from women of all shapes and sizes. We sat down with the 25-year fashion industry veteran to pick her brain on running a female-founded, female-led business that's championing women to reclaim their bodies.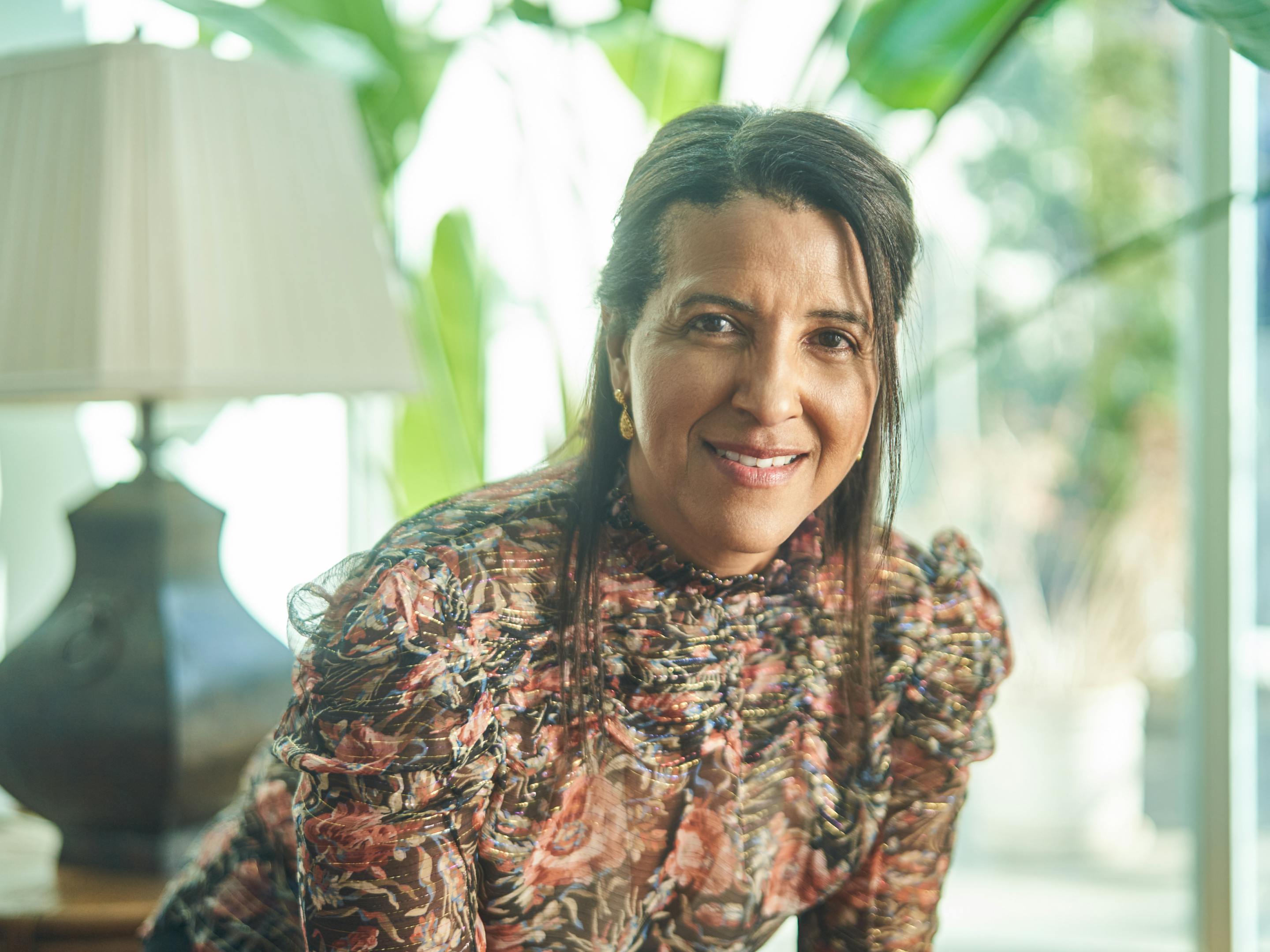 Talk to us about Nuudii—what problem were you trying to solve? 
AA: We are a boobwear brand that uses advanced technology to create products that address the three Fs: fit, fashion, and function. The idea actually came from my own need for something to wear under my sheer wedding dress 11 years ago. 
I had worked in the fashion industry for many years and saw an opportunity to solve a problem that many women experience. At the time, my only solution to the wedding dress problem was to use boob tape. It had formaldehyde in it and ended up giving me a third-degree burn. Right after my wedding, I went to the drawing board to try and figure out a way to solve this problem. My goal was to create something that would allow women to look and feel like themselves.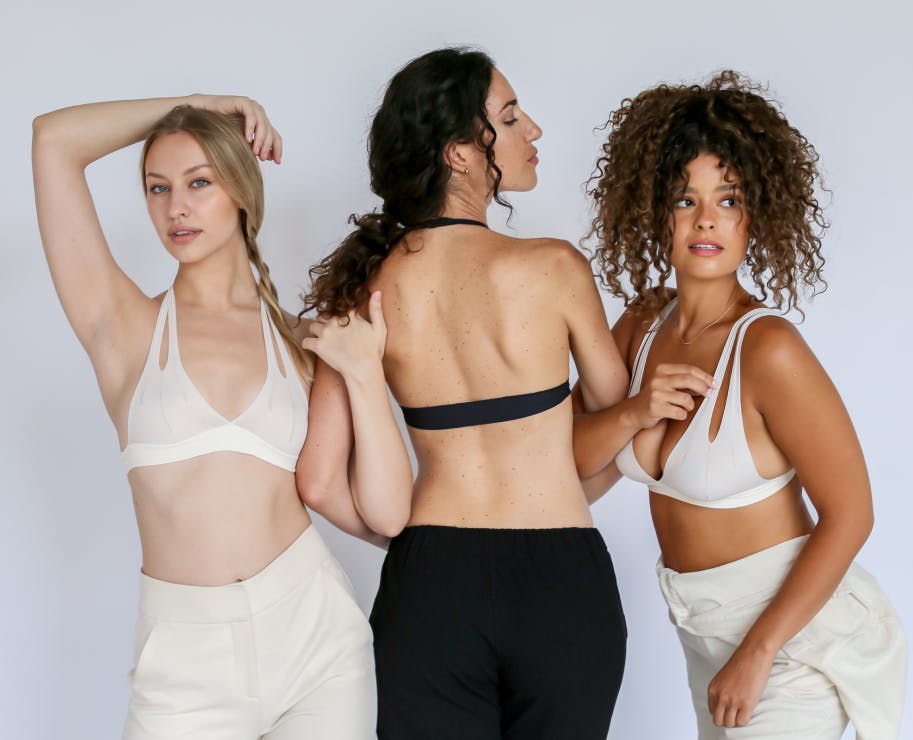 What drives you as a Founder? 
AA: I've always been a champion for women to accept their bodies, mostly because I am aware of how damaging it can be when women don't. The bra industry was built on the foundational idea that women need to reshape their bodies. To me, that's a problem. The industry is suggesting there's something inherently wrong with us in our natural form. So with Nuudii, I wanted to bring to the market a product that doesn't reshape your body—it just hugs your natural shape. And that's what gets me up every single day. Giving women a chance to reclaim their bodies. It's very powerful. 
What kind of feelings do you aim to evoke when your customers purchase their first Nuudii product?
AA: When we were first testing before launch, some women cried the first time they tried on a Nuudii product. Some laughed and others jumped for joy. They finally had the opportunity to wear something that made them feel free! For some women, it was difficult to feel comfortable in their own bodies for the first time. After all, we are trying to undo hundreds of years of an industry that has told women their bodies aren't right. So there really was a range of emotions.
Is it challenging to get business funding for women?
AA: It's definitely challenging to secure business funding for women. Once, while going over Nuudii's metrics with an investor, he stopped me midway through and says, "Annette, we really love you but…" I didn't need to hear the rest of the sentence to know where this was going. This would never happen if he had been speaking to a man, this "we really love you as a person, but not as a business owner" kind of mentality. There are many small instances like that that are subtle, but speak volumes. Plus, I am a woman of colour—meaning I've got two strikes against me right off the bat.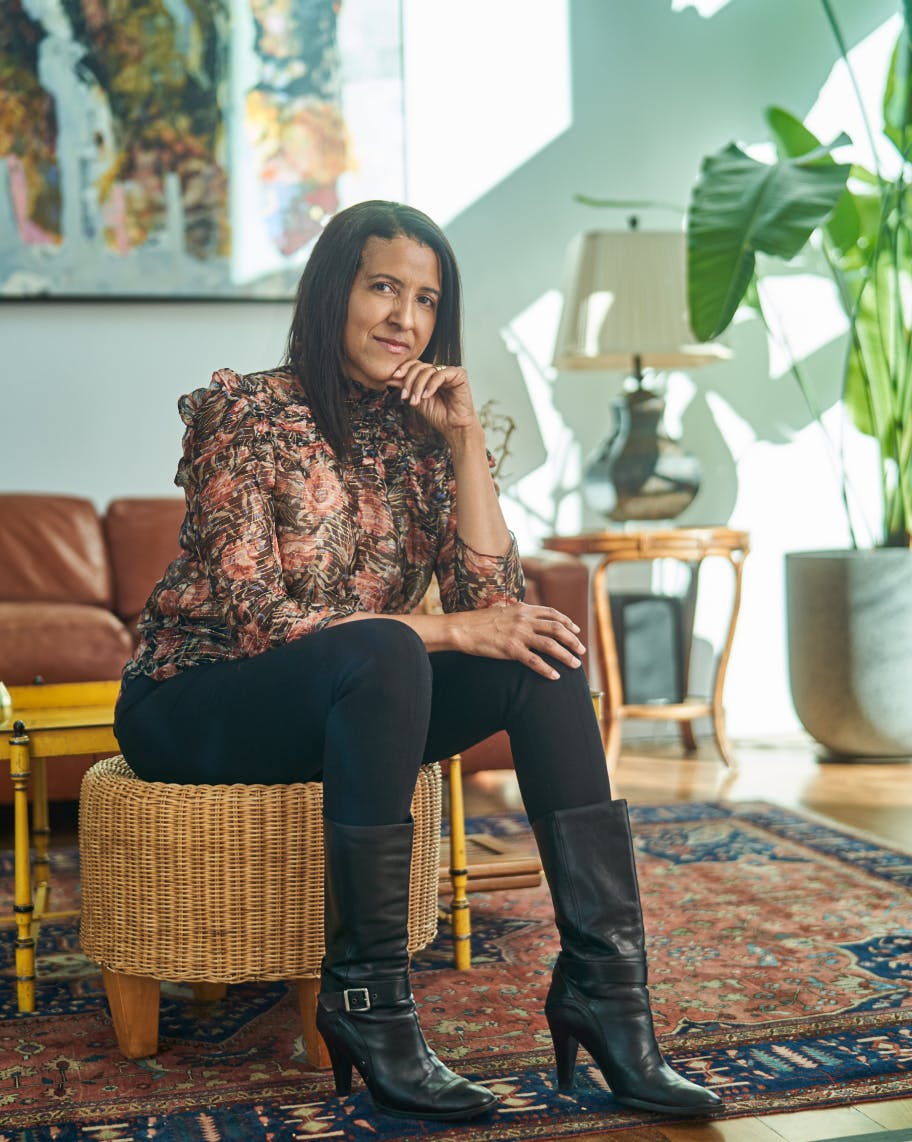 What other challenges really stood out to you throughout your journey as an entrepreneur?
AA: The first and biggest one would probably be getting funded. COVID-19, of course, also threw a wrench into things. When we first started advertising, sales were doing really well. We only had one factory in the U.S., so we had to rein back since we couldn't fulfill merchandise due to all the closures across the country. 
But these challenges also pushed us to take the company in new directions and to build a stronger and more resilient foundation. COVID-19, for example, made us realize we needed to have more than one factory. Now, we are manufacturing in Turkey as well as the U.S. Another big challenge was the iOS update in 2021; it really chopped us off at the knees. But we're adapting. 
In your opinion, what are the best and worst aspects of being an entrepreneur?
AA: I come from a family of entrepreneurs, so it's in my blood. And I am creating something the world has never seen, which is incredibly rewarding. The downside to being a Founder is that I feel all the lows, sometimes very strongly. I just have so much invested in my business emotionally. That's why I'm in a lot of women's groups. Groups like Woolfer's Women Over 40 have allowed me to connect with like-minded Founders and get the support I need to keep forging on. 
Did you face any challenges in getting funding before Clearco?
AA: I was in a lot of investor meetings before Clearco. The feedback was usually the same: you're not big enough, you don't have the metrics, you're not there yet. With Clearco, though, there were no excuses. With Clearco, we got our first advance in April of last year, and then we signed up for 12 months of inventory funding. Which was amazing. Without inventory funding, we wouldn't have been able to grow the company. It's been huge. 
Finally, we understand your daughters are involved in the business. How has that been? 
AA: My daughters are both in their twenties—one models for us and the other is in charge of social media. They've been integral to the Nuudii journey from the beginning. I remember early on we were creating our very first video, and someone asked, "What about the men?" And my older daughter, without batting an eye, said to me: "Mom, this isn't about men." That pretty much sums it up, don't you think? 
Free Funding Calculator
See how much your online business is eligible for
SEE AMOUNT
The Clearco Newsletter
Sign up to get fresh content straight to your inbox!