Black Friday and Cyber Monday Planning Checklist for eCommerce Stores in 2022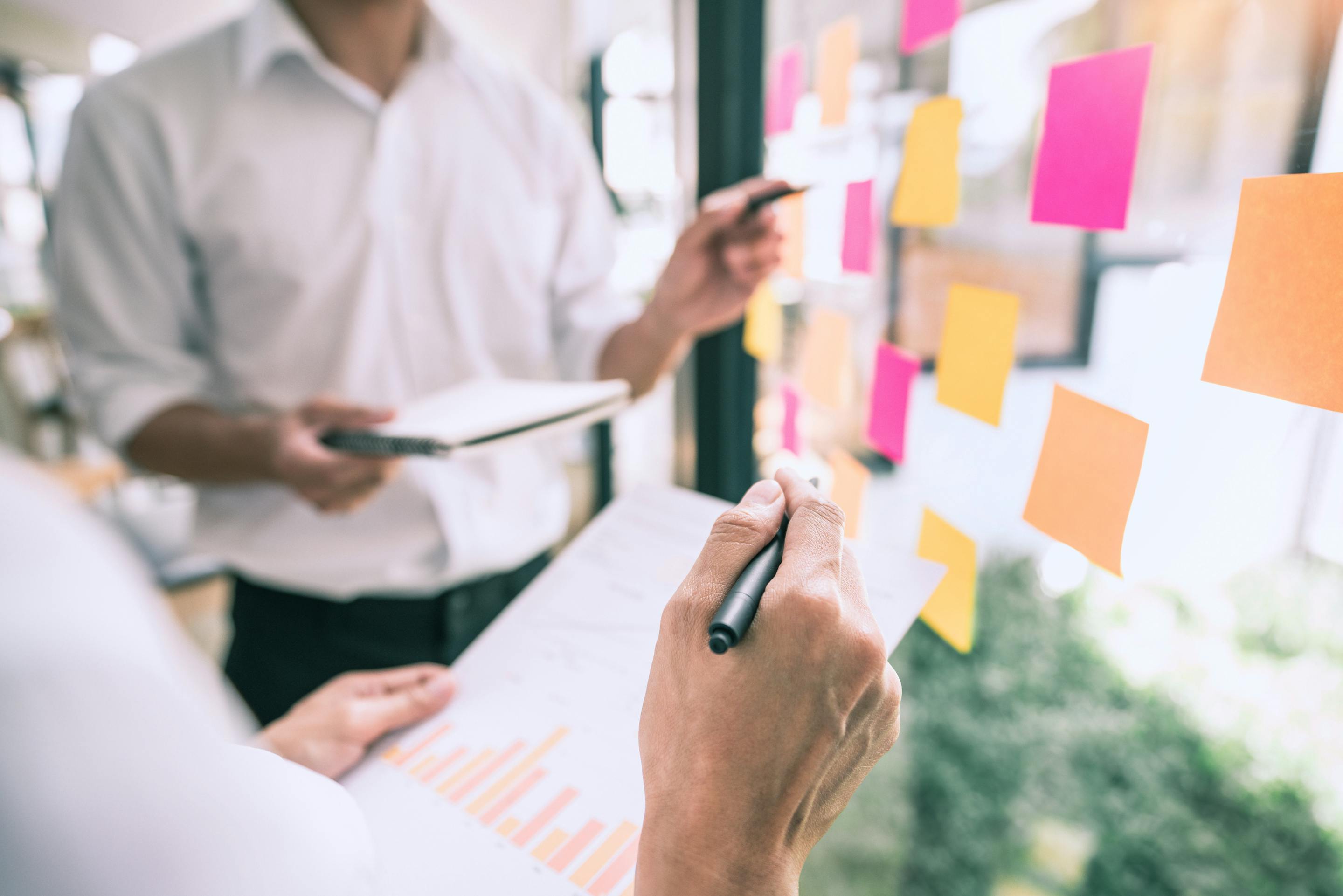 Thanks to changing attitudes and the growth in eCommerce, the single Black Friday shopping experience for consumers has evolved into the "Cyber 5" – the five-day stretch including Thanksgiving Day, Black Friday, the two-day weekend, and Cyber Monday.
In other words, your Black Friday will likely last five consecutive days before you'll have a chance to come up for air. All the more reason that eCommerce companies need to be thoroughly prepared for holiday shopping traffic.
People want to find gifts easily, especially in the pre-Holiday flurry filled with to-do lists, family trips, closing out work before the holidays, and so on. Customers want to see product availability in advance, have flexible payment options, and buy with the confidence that any needed returns or exchanges will be hassle-free.
Consumers expect a frictionless experience the moment they enter their card info and press confirm.
The following article serves as a guide for any merchant gearing up their Black Friday and Cyber 5 campaigns. 
Keep things in perspective if this is your first time preparing for Black Friday. Be ambitious and stay motivated, but set realistic expectations and remember to enjoy the ride.
Use this Black Friday checklist to ensure you cover all the bases and conduct a successful Black Friday/Cyber 5 period. 
Prepare for a more extended shopping season.
Online shopping is expected to ramp up substantially starting in October and dominate the Black Friday/Cyber 5 stretch.
In a 2021 survey by CreditCards.com, 62% of shoppers said they planned to do most of their shopping online. More than half (51%) said they intended to start holiday shopping before Halloween.
Holiday-linked promotional offers should begin as early as possible (by the end of October) and extend as far beyond the Black Friday/Cyber 5 period as feasible, given shipping times and inventory realities.
Make final inventory decisions.
In planning for Black Friday and the holidays, you've undoubtedly already chosen the products you want to promote for the season and ordered that inventory. 
(You have, right? Right?)
It's not too late, though, to add at least a few additional products depending on supplier availability. 
Review what's been selling since the brunt of your holiday inventory orders were placed. Has a particular product or series of products suddenly taken off? 
Check to see what ordering options remain for those and similar products. There are plenty of last-minute product research tools available to make this experience quick and easy.
Expand into multichannel selling.
If you aren't already reaping the benefits of multichannel selling, now's the time to get that operational. Experts predict that multichannel sales will account for 46% of all eCommerce sales by 2023. That's a growth rate of 15% over 2019.
By 2025, an estimated 5.2% of all U.S. eCommerce sales will be made through social media channels, including Facebook, Instagram, Google, TikTok, Pinterest, Snapchat, and others. 
Also, by 2025, eMarketer estimates that 37.9% of all U.S. internet users will have made an online purchase through social commerce.
Don't you want a part of that?
Prepare for international selling.
Worldwide eCommerce sales are estimated to grow by 47% (to more than $6.3 trillion) by 2024. It would be best if you got a piece of that pie, don't you think?
Many eCommerce platforms offer tools to turn your site into an international marketplace (one example is Shopify Markets). Based on your site, these tools create customer experiences tailored for different regions of the world, with everything from targeted domain names and languages to local currencies and payment methods. 
Do a quick SEO check regularly.
Search engine optimization (SEO) involves making minor changes to your site so that you'll rank higher in searches by shoppers on search engines such as Google. 
High SEO rankings drive traffic to your site organically and are essential to any eCommerce business. If you aren't checking yours regularly (at least weekly, if not daily), start doing so now or hire an SEO firm to do it for you.
Speaking of SEO, you might also take this opportunity to optimize your website for voice search. An estimated 27% of people shopping on mobile devices use voice search, for example.
If you are new to SEO and want to do this yourself, you can start with one of the many free or low-cost SEO checking tools, such as Sitechecker Pro. 
For more heavy-duty SEO planning, check out tools like Ahrefs.com or SEMRush. 
Pay attention to your heatmap.
Heatmap tools let you track how much time people spend looking at your store, scrolling through various pages, clicking on specific areas of pages, etc. 
You can get a clear picture of user behavior, from what they like and don't like about your store to what they may not understand.
Not familiar with heat map tools? Here are 10 popular ones, with pricing as low as $10/month:
User-tracking tools can be very useful in designing promotions, choosing and placing hero images, and other efforts to increase conversion.
Organize your holiday sales promotions.
Look at inventory and margins to find products suitable for discount. Review products and plan your deals and discounts ahead of time instead of putting on a sale at the last minute. 
Build up momentum before the arrival of the Black Friday weekend. Generate curiosity in customers, and potential customers with a sneak peek on social media and references in emails.
In case you don't already have your own, check out this handy Google Sheets template created by Shopify for mapping out your ecommerce sales promotions.
Create an irresistible offer.
Shopper inboxes are getting flooded during the holiday season. Focus on one great promotional offer to get their attention. 
What sort of "oh my gosh!" offer would draw shoppers to your store? 
In promotional emails, focus on the one discount you consider the most enticing, rather than scattering shopper attention with multiple offers. 
It's human nature when you find a fantastic deal to wonder if there are others you might be missing out on. Once they are on your site, you can offer a more comprehensive selection of special offers, upsells, and cross-sells.
 Offer gift cards. We repeat: Offer gift cards.
Gift cards are an increasingly popular option, especially among younger buyers. Consider these gift card statistics:
Only about 80% of gift cards sold in the U.S. are redeemed within the first year.
About 10% of gift cards are never redeemed
Gift cards aren't refundable or returnable, so no risk there
Most people who use gift cards to pay for a purchase overspend the amount available on the card.
In other words, your ROI on this customer gifting convenience is higher than if you had sold a product! 
Plus, by offering a branded card, you have people carrying around a reminder that you exist in their wallets until they get around to redeeming it.
If you don't already offer gift cards or want a source to start small with a branded plastic version instead of just e-cards, check out cardprinting.com, which offers lots of options and low minimums.
 Add a Buy Now, Pay Later option.
Nearly 56% of consumers have used a Buy Now, Pay Later (BNPL) service while shopping online. That's an increase of almost 50% in less than a year.
Popular BNPL services include:
According to Squarespace, retailers offering the Afterpay service experienced increases in average order value of as much as 50% and in average order size of two to three times more units per transaction. Other BNPL services make similar claims. 
Most BNPL services also offer a consumer marketplace for affiliated eCommerce retailers. Here's a sample page from the Affirm marketplace.
The most significant growth in BNPL usage has been among Gen Zers. According to Forbes, that age group increased their usage of BNPL services by six times between 2019-2021. During the same period, use for Millennials increased by two times and Gen Xers by three times.
Use chat to help turn visitors into buyers.
Most chat conversations on an eCommerce site are with shoppers actively making a purchase decision. If you haven't added chat to your site, you need to think about doing so – now.
In a 2020 survey by the Forrester consulting firm, 42% of U.S. adults said it is essential for online retailers to offer live chat. That's up from 27% in their 2019 survey.
Hubspot reports that 40% of shoppers don't care if they are helped over chat by a human or an AI tool (chatbot), as long as their questions get answered.
Start email marketing campaigns early.
Every eCommerce business should have at least a few email marketing campaigns for the holiday season that start before Black Friday and the Cyber 5.
For example, a simple but effective email campaign would include:
One weekly email from four weeks until Black Friday
An email both the night before Black Friday and Cyber Monday.
An email on Black Friday and Cyber Monday.
Collect email addresses throughout the year from customer orders and place a widget on your website that lets customers request to be added to your promotional email list.
Send teaser emails before Black Friday about the offers they will be able to take advantage of that weekend. 
Consider sending exclusive offers to past customers based on their previous purchases. 
Another good move is to send exclusive offers to those who have asked to be on your mailing list but have not previously placed an order.
Use your platform tools to set up automatic emails in response to abandoned carts, and after the holiday season ends, to say thank you and ask if they want to stay on your promotional mailing list.
Retarget past customers and site visitors.
Previous and existing customers are typically more receptive to sales and promotions than someone who has never bought from you. 
By retargeting previous visitors, you'll reach a significant audience of people who were interested in your products at some point and may not find out about your holiday promotions otherwise.
Optimize workflows for order fulfillment.
In the warehouse, make sure that your most popular products are stationed for quick accessibility – and that you have adequate packaging supplies on hand to more than cover anticipated sales volume.
Holiday shipping periods nearly always require some level of additional fulfillment staff. With the tight labor market, temp employees will be harder to secure, and you'll likely wind up paying them more than you're accustomed to. 
Get these arrangements made well in advance.
Another important function to plan is how you'll be prioritizing orders. Standard prioritization methods include customer priority (repeat customers shipped first), shipping method, the shipping provider, and product type, 
Finalize your holiday-season shipping strategies.
Preparing for the Black Friday weekend should include revisiting your shipping strategy. Rather than offering every possible shipping option, seek a balance between affordability, customer popularity, and logistical feasibility.
Nine out of 10 shoppers say that free shipping is the single most important thing an ecommerce store can do to win them over. Orders with free shipping run about 30% more in value than orders without.
Today's consumers expect shipping to be free and fast, but you can link those to a minimum purchase level or to peak shopping periods such as Black Friday or the Cyber 5 period.
Consider also the possibility of offering local pickup from your warehouse, especially if you have multiple warehouse locations – it's free to you and the customer, makes certain customers very happy due to the convenience, and usually involves less packaging.
Once you decide on a strategy, ensure it's communicated to customers. 
Publish holiday shipping terms on your home page, shipping policy page, in emails, and in other marketing channels. 
Communicate shipping speeds at checkout and in confirmation emails.
This is a good spot to remind you to package carefully. Did you know that 30% of all order returns to online retailers are because an item arrived either damaged or otherwise not working?
\Make sure you can provide responsive customer support.
Satisfied customers leave good reviews, refer their friends and family, and usually come back for more themselves. 
One of the most significant impacts on a customer's opinion of any shopping site is how they are treated when accessing customer support. 
Make sure you are prepared to respond promptly and courteously to customer inquiries about lost and delayed orders, receipt of damaged goods, and product dissatisfaction. 
Customer support personnel should receive specialized training on interacting with frustrated and upset customers where possible. 
At the very least, anyone providing customer support should be thoroughly versed in company policy and how far they can go to make a customer happy.
Test your speed and ability to handle surges.
Your conversion rate, discoverability, and overall customer shopping experience are all affected by the speed of your online store site. 
Shopify data reveals that increasing the speed of an online store's first page by 10% results in a 7% increase in conversion.
Traffic surges are only exciting until they slow your site down (or – horrors – cause a crash). Your eCommerce platform should offer tools to test your site against industry standards. 
Check your site presence on mobile.
40% of sales on Black Friday 2021 came via a mobile device. 
Not to be outdone, on Cyber Monday 2021 mobile devices accounted for 54% of site visitors and 33% of purchases.
In fact, there were six different days in 2021 on which online retailers received at least 50% of their sales from smartphone orders. One of those days was part of the Black Friday/Cyber 5 period and all fell between Thanksgiving Day and the day after Christmas.
Perhaps even more jaw-dropping, more than 50% of all online retail orders placed during the 2021 Cyber 5 period in 21 states were made over smartphones. Georgia topped the list with 64%!
How does your online store look on mobile? What's the user experience like? 
Make sure your website is mobile-responsive and that it's easy to make purchases in your store using a mobile device.
Assess your checkout experience.
While reviewing your store's site presence on mobile, also look at your checkout process. 
Accelerated checkout options such as Apple Pay, Google Pay, and Shop Pay can increase conversion rates. 
One reason for that is that they eliminate much of the need to fill out endless data fields for billing, shipping, and payment, which is more difficult for most of us to do on a mobile device.
Develop contingency plans.
In preparing for Black Friday, remember that t's a lot easier to plan for contingencies now than to be faced with troubleshooting in the middle of your biggest season of the year. Think about worst-case scenarios and develop contingency plans now.
Reflect on what you did that worked – or didn't.
Track everything – through analytical reports, notes, and screenshots –to review and reflect once the holiday season ends on what worked and what didn't. 
These will give you a benchmark for next year's holiday season and help you identify what's working for your eCommerce business so you can do more of it!
Final Thoughts
We hope this article will help make the process of preparing for Black Friday and Cyber 5 faster and more efficient for you. Given how much you already have on your plate, this checklist may seem like an awful lot of things to do– don't let that get in your way of doing them.
Start now, take things one at a time, and work your way through. You'll get through it A-OK, and the payback will be a more efficient and successful shopping season.
Are you ready for Black Friday?
Get $10K to $20M for inventory.
GET FUNDED
The Clearco Newsletter
Sign up to get fresh content straight to your inbox!