Bears With Benefits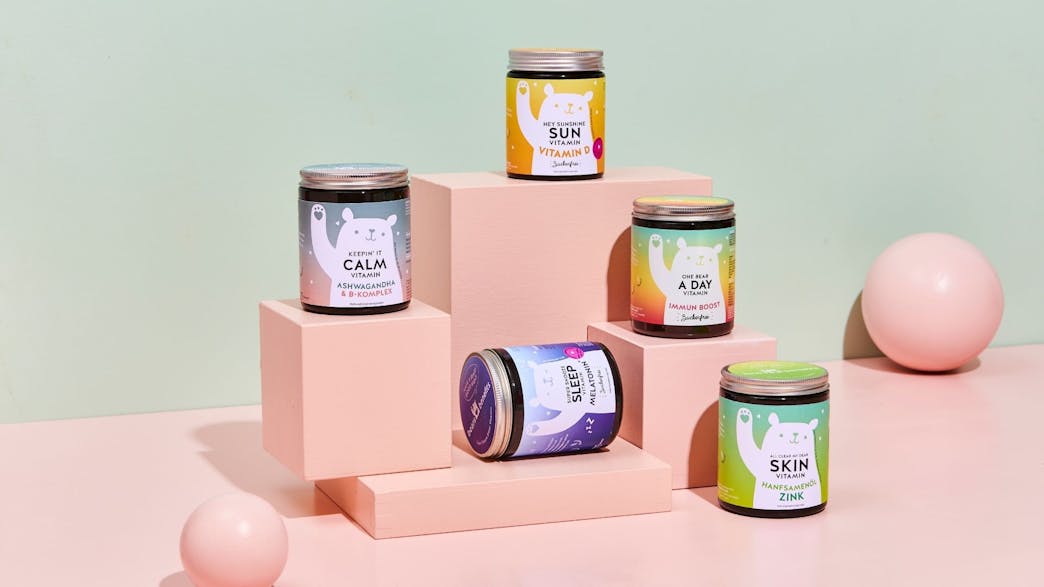 Munich-based mothers Laurence Saunier and Marlena Hien launched the vitamin e-commerce brand Bears With Benefits in 2018. The Co-Founders and Co-CEOs, both with backgrounds in the FMCG industry, saw a gap in the market for a female-led natural supplement company. Their fruity gummy bear nutritional supplements for women are rich in a highly concentrated vitamin and mineral complex. After initially selling via Amazon they created an online shop in early 2020 – just before the coronavirus crisis. During the pandemic, the direct-to-consumer business expanded. Clearco's revenue-based financing enabled Bears With Benefits to scale quickly, by boosting its inventory.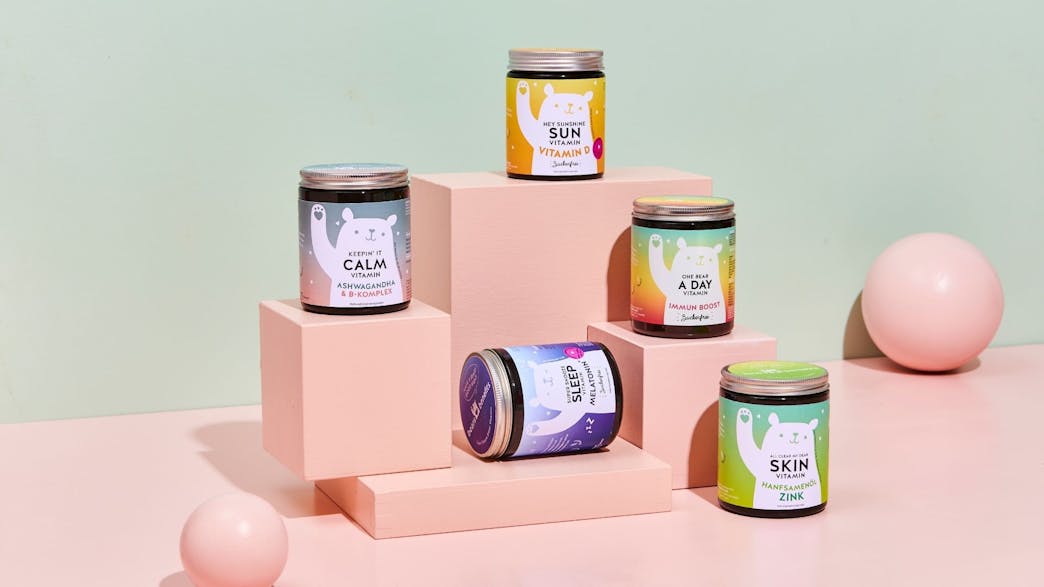 The challenge – E-commerce inventory funding without losing equity
Saunier and Hien initially bootstrapped Bears With Benefits and used private financing. Their aim was growing the business without losing ownership and not ceding equity in return for funding. The pair opted not to use banks but, with DTC demand increasing during the pandemic, to scale they needed to increase their stock levels and secure e-commerce inventory funding.
With scaling and expanding at speed the desired goal, the duo explored non-traditional forms of investment. They discovered revenue-based financing, which essentially provides businesses with upfront capital in exchange for a share of future revenue. That's how they came across Clearco.
As Clearco Co-Founder and CEO Michele Romanow says: "RBF is often a far more compelling proposition for founders than venture capital or business loans. Because, primarily, they keep full ownership of their business rather than giving up equity – as is the case with venture capital – and there is no risk of default as there is with a loan." 
The solution – Clearco investment boosts stock levels
The Bears With Benefits Co-Founders contacted several companies offering RBF, including Clearco. Ultimately, the pair chose to proceed with Clearco in late 2021 because it gave them the best option, and they were pleased with the speed of access to funding.
They timed the start of the partnership with Clearco perfectly: just in time to invest in their inventory before the so-called golden quarter, which includes Black Friday, Cyber Monday and the festive period.
The Clearco funding enabled Bears With Benefits to grow further and faster as they had the stock reserves. "With Clearco as a reliable and flexible financing partner, we can pre-finance our inventory in line with our growing demand," say the Co-Founders. "Clearco funding has allowed us to accelerate our growth without giving up equity to external investors."
Clearco Account Manager Frank Breen adds: "We have a great relationship with Bears With Benefits, having worked with the company since late 2021. Regular availability of large capital amounts suits them. The Co-Founders know their business inside out, so capital requirements are always well thought out."
The result – Tasty revenue increases
Clearco funding has proved hugely successful for the vitamin brand. "We started working with Clearco in October and have grown our D2C sales by 100%," say the Co-Founders. "During Black Friday 2021, we were able to increase our sales by 200% with the support from Clearco." 
From the German headquarters, the company – which in November 2021 hit €1 million in monthly revenue for the first time – is now shipping across Europe. But, again, the partnership with Clearco has fuelled its growth. "Our revenue grew by 100% as we were able to launch new products and marketing campaigns in new markets such as Italy and France," the Co-Founders add.
100%
increases in D2C sales since working with Clearco
200%
increase in sales during Black Friday 2021 with the support from Clearco.
100%
The organisation's revenue grew by 100% by being able to launch new products and marketing campaigns in new markets
Partner Quotes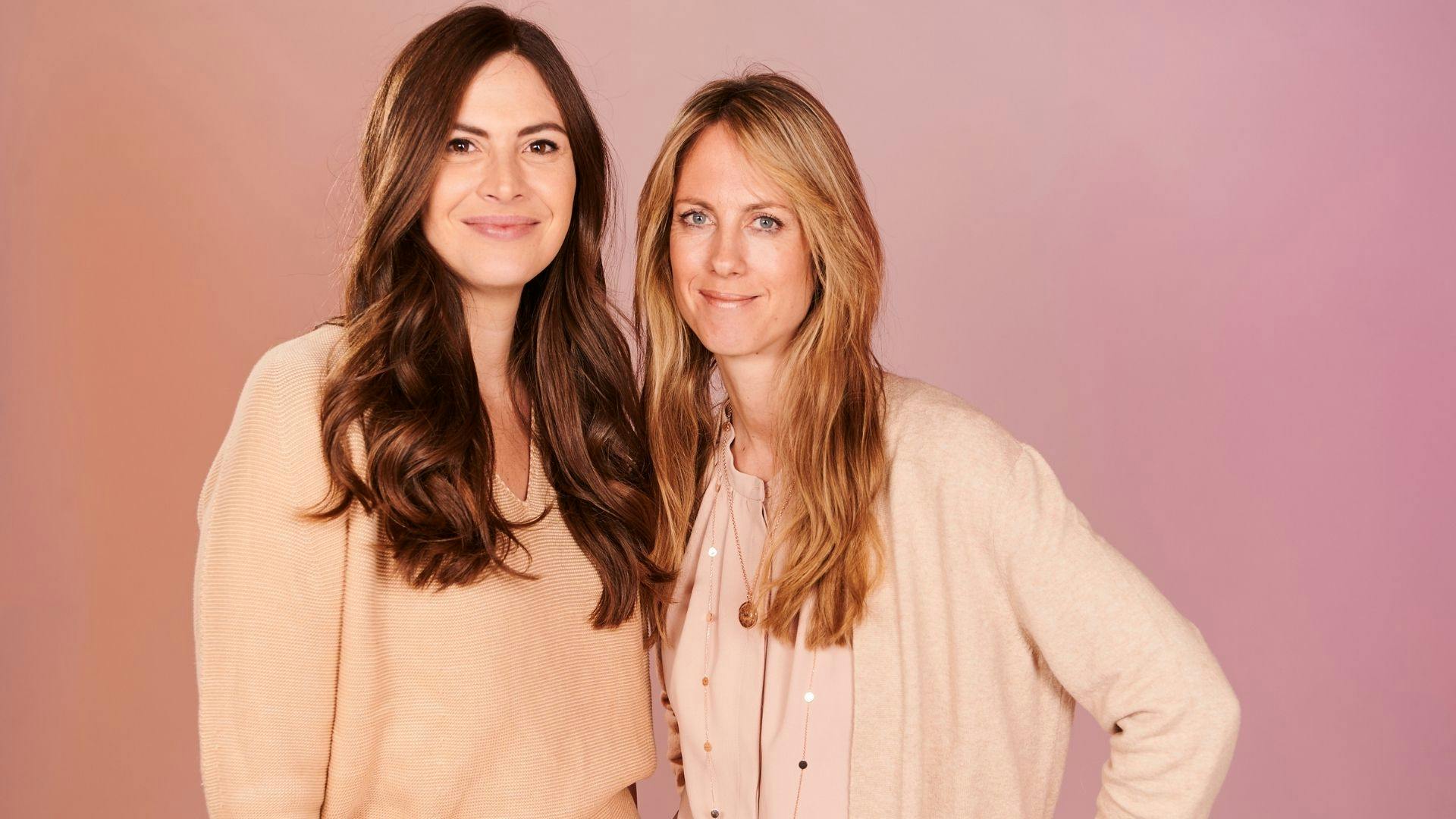 You've worked hard to build your business, you should own 100% of it.