Studibuch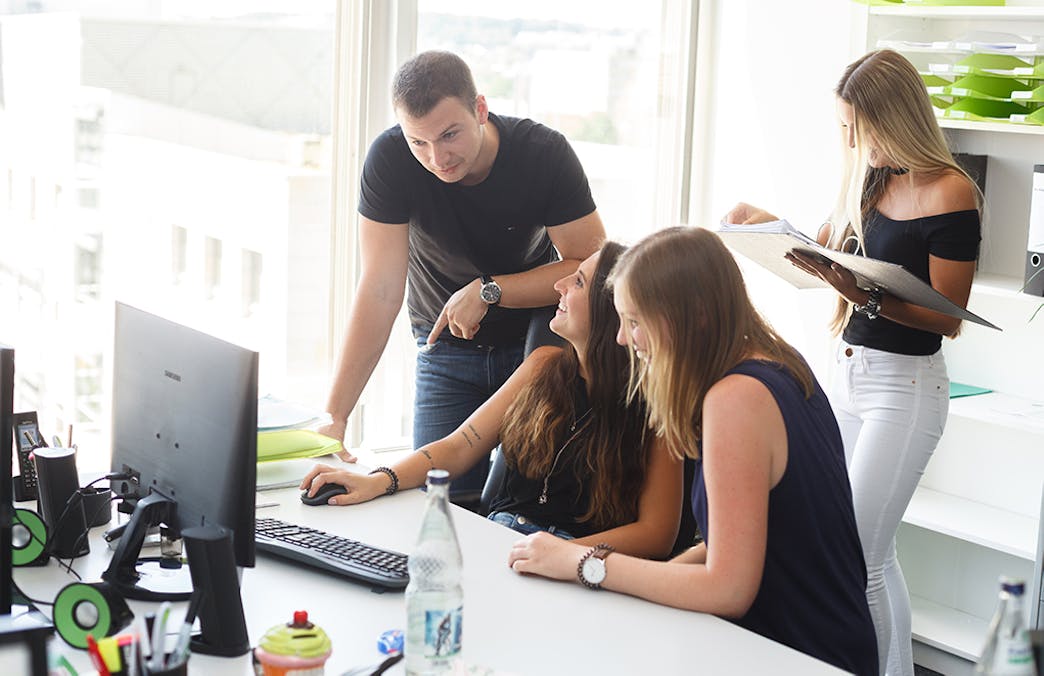 Since its launch in 2015, Stuttgart-headquartered e-commerce business Studibuch has bought and sold used specialist books for students. It is a service provider founded on sustainability, fairness, and customer comfort. Studibuch also helps its core customers – namely students – earn some extra money to help fund their time in higher education. CEO Lutz Gaissmaier thought of the idea while at university, and it remains the only company in Germany that focuses on the reselling of books for students. Studibuch was ranked the No1 textbook company in the country earlier in 2022.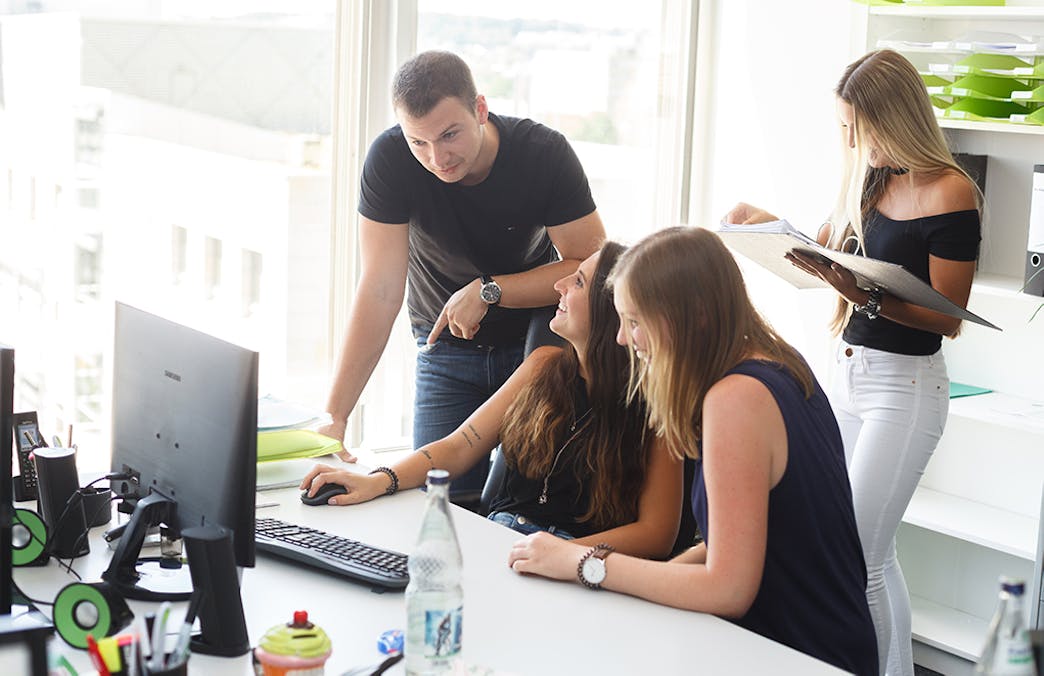 The challenge – Small business growth
Gaissmaier, an economic graduate, saw the financial potential of a company that trades student books – "buch" is book in German – after seeing, in a university library, a shelf of used literature that was on sale for only €2 per book. 
He knew they were worth more, so he bought and then sold the textbooks via Amazon, making €30. Gaissmaier and his fellow co-founder – another economics student who has since left the business – thought they were on to something good after discovering no Germany-based company was reselling books in this way. Being eco-conscious, he also liked that it was a sustainable solution: it was greener and cheaper for universities and students alike.
And so, the opening chapter of Studibuch began. Within two years the company had hit €1 million in revenue. And while Gaissmaier was interested in scaling at speed, he was finding access to funding was halting progress. Small business growth was challenging, given the bureaucratic process of obtaining a grant. In addition, taxes and unusual laws were blocking the way.
Eventually, he managed to secure a bank loan, and after much toiling, some funding from a private investor, and through a local government grant. However, Gaissmaier wanted to move more quickly and boost Studibuch's stock and marketing inventory so that the company would grow at speed. He needed better cash flow and sought out alternative sources of funding.
The solution – A new chapter with Clearco
Gaissmaier spotted Clearco on an Instagram advertisement. The idea of revenue-based finance and not losing any equity was appealing. Yet the speed of access to cash was especially attractive to him. 
"The simplicity and reliability of Clearco funding made it easy for us to thrive and grow our business," he says, adding that he likes how only the current and possible future state of the business is assessed to determine suitability for funding.
The partnership, which began in October 2021, has freed up cash for Studibuch to primarily work on its inventory and spend more on marketing. In short, it has enabled the team to start a new chapter and grow at pace.
As repeat custom is good for the business, Gaissmaier has been able to pay people selling books immediately. And as the books might not be sold on for some time, Clearco helps with the payment cycle and keeps customers happy.
Clearco Account Manager Frank Breen says: "The quick availability of cash and regular top-ups match Studibuch's business model. The stock is unpredictable, so they need to act quickly. The relationship is going well, and Lutz is a largely self-sufficient client that touches base with Clearco only when needed."
The result – Rapid growth with Clearco
"Since working with Clearco we have doubled our income," says Gaissmaier. "That has enabled us to grow our revenue by 29% for 2021. Also, our website's number of visitors has increased nearly two-fold since working with Clearco. We recorded an astounding 42% increase in shop visitors."
Studibuch has recently been voted the No1 textbook company in Germany, according to FOCUS Money, the biggest German business magazine. Further, it remains the only company in the country that focuses on the reselling of books for students. The CEO, empowered by Clearco's funding, has set his sights on reaching €3 million in revenue by the end of 2022. He also wants to increase the value of Studibuch's online shop, plus introduce e-books for business and consumer customers.
Thanks to Clearco, it looks like there might be a fairytale ending for Studibuch.
29 %
growth in revenue in 2021
2x
the number of visitors to our website since working with Clearco.
42%
increase in shop visitors recorded
Partner Quotes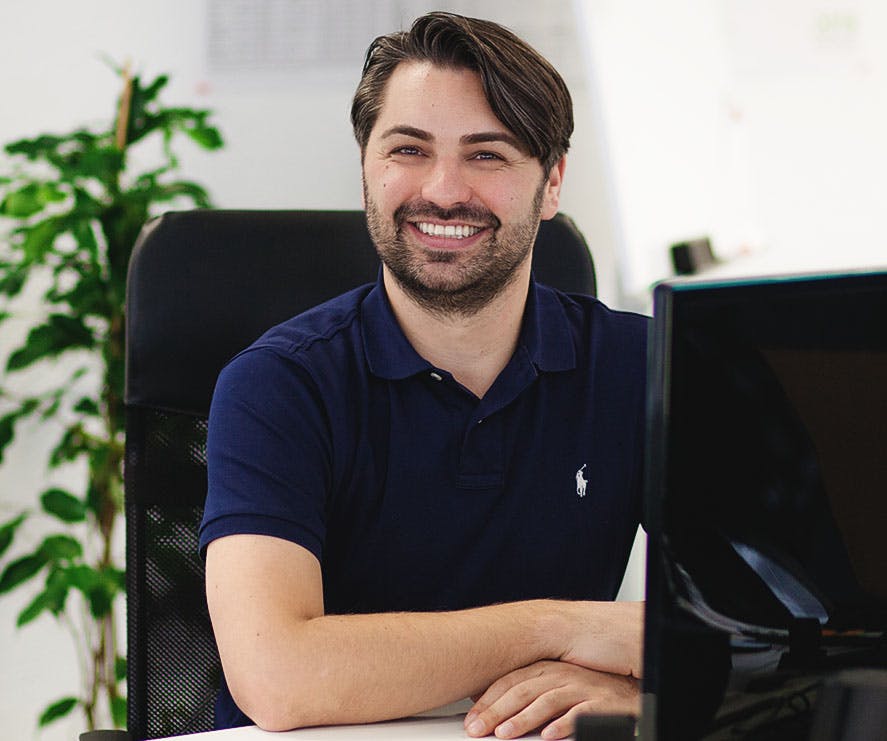 You've worked hard to build your business, you should own 100% of it.