HigherDOSE leverages e-commerce KPIs and capital to skyrocket growth
Izzy Stern
January 14, 2022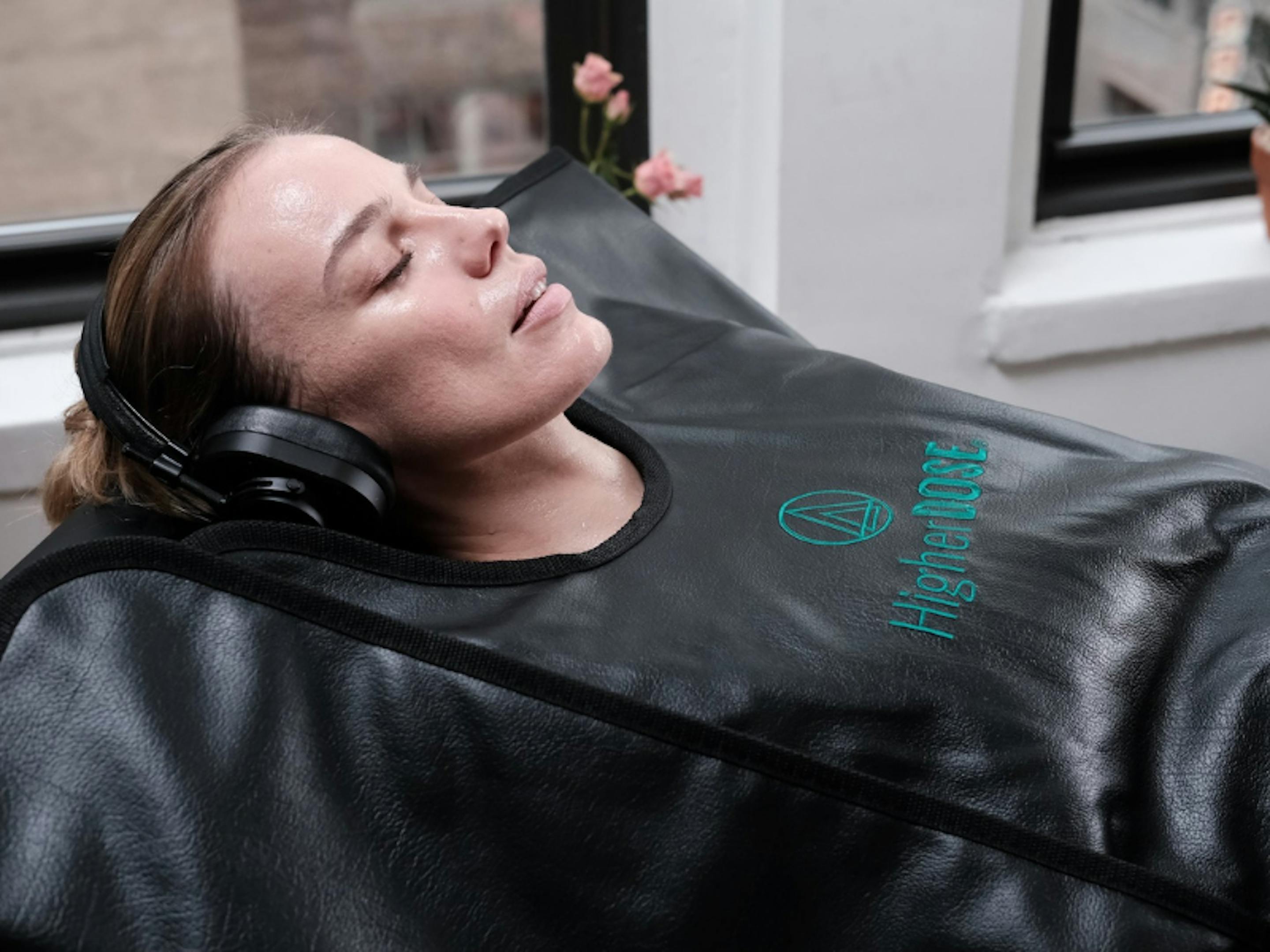 Great ideas can appear out of nowhere. Others take longer to refine.

Not long after being introduced to infrared technology, self-proclaimed wellness junkie and professional investment banker, Katie Kaps, knew she wanted to enter the wellness market as an entrepreneur.
As a young professional, she already held an impressive resume as a startup leader and team builder:
"I started my career in consumer retail and worked in investment banking at Merrill Lynch. I was one of the first employees at Tough Mudder and helped grow the startup from 10 to 100 people."
When deciding it was time to jump into entrepreneurship in 2015, Katie found great synergy with Woman Vs. Workout host Lauren Berlingeri. The two women had complementary skills: Katie came with a background scaling startups, and Lauren held expertise in nutrition. The two bonded over their mutual love of fitness. Together, they formed HigherDOSE.
With the help of a small round of capital raised by family and friends, Katie opened HigherDOSE's first infrared sauna location in NYC. The location experienced wild overnight success, becoming the newest hot spot in town. With the word out about the benefits of infrared therapy, celebrity guests started showing up to try out the infrared sauna technology themselves.
"That [first] location was incredibly successful overnight. We had all these wellness influencers coming in—even within the first 2 or 3 weeks of opening. We had celebrities like Leonardo Dicaprio coming in. It was a hot spot, no pun intended," quipped Katie.
The popularity immediately attracted equity investors, allowing Katie and Lauren to open two more locations and gain a partnership with the elite Equinox fitness clubs.
That's when the business began to really shift and take shape. In Katie's words: 
"We were getting asked to do these pop-up events but we obviously couldn't lug around a 500 lb. sauna for a weekend event. That's how we developed our infrared sauna blankets."
HigherDOSE developed their infrared sauna blankets and started selling them through their website. Next, they started to get the word out through their existing email database and started investing in paid advertising.
"The sauna blanket became an overnight success as soon as paid ad dollars were put behind it," said Katie. "Demand grew 300%."
Back in 2019, the sauna side of the business was growing rapidly, yet the spa locations were only growing at 25%. The blankets were fast becoming HigherDOSE's hero product, accounting for over 80% of sales. When the pandemic accelerated the e-commerce boom, Lauren and Katie made the decision to pivot to an e-commerce-only model. 
2020 brought a new challenge: staying on top of inventory. Having already raised equity, Katie felt it was time to explore a funding source for inventory; one that better suited their new e-commerce model and didn't require giving up more equity.
"We work with Clearco because the rates are the best. The cashback structure, 6% on marketing expenses, is really appealing. The approval process is more streamlined than other alternative lenders. "
"We work with Clearco because the rates are the best. The cashback structure, 6% on marketing expenses, is really appealing. The approval process is more streamlined than other alternative lenders. "
- Katie Kaps, Co-founder of HigherDOSE
Her favorite part of the experience has been the dashboards that provide her with analytics and e-commerce KPIs. This data has helped her benchmark against competitors and guided her to focus on specific parts of her business.
Since the success of the infrared sauna blanket, HigherDOSE has added a number of other products to the line, including the infrared face mask, another hero product. Twenty capital top-ups later, Katie is still using Clearco capital to invest in both marketing and inventory expenses. She continues to grow HigherDOSE exponentially with the help of Clearco insights.

Gaining real-time insights into your market is time-consuming, but can power important business decisions. Clearco's dashboards, e-commerce KPIs insights, and benchmarking tools have been extremely useful for Katie in growing her business. 
"I love the analytics and KPI snapshots," explained Katie,  "It feels like you offer more tools in general for entrepreneurs beyond the capital alone. I like all the data you aggregate so we can benchmark how we're doing against other companies in our vertical. "


The metrics have helped HigherDOSE benchmark themselves against others in their industry.
Katie believes they've given her a big leg up in terms of coming up to speed with the different e-commerce metrics to focus on. 
What's on the horizon for HigherDOSE?
"A big focus for 2022 is building out a team—20 to 25 people by the end of next year," said Katie, "We've been super lean and resourceful, using Clearco helps us to still own a huge percentage of our company. That's unique in the startup world."
Navigating Inventory Logistics Guide
Your reference for stock forecasting formulas & calculations
Get the Free Resource
The Clearco Newsletter
Sign up to get fresh content straight to your inbox!