Boyish: Sustainable fashion meets Black Friday success
Dan Morrison
November 17, 2021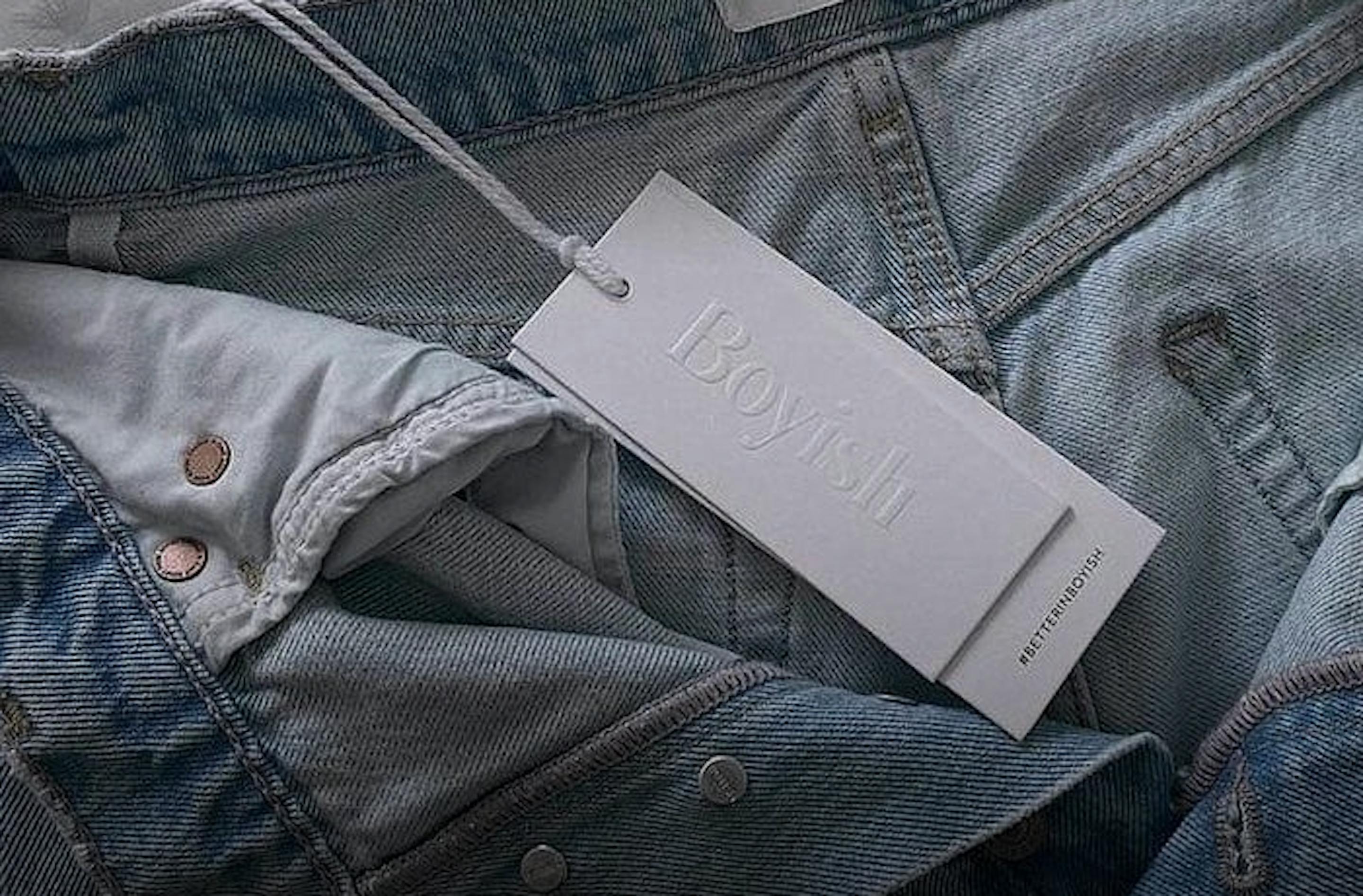 Photo credit: Boyish Jeans
Jordan Nodarse had built an impressive career for himself. He'd worked with several top DTC fashion brands and learned the ins and outs of the denim industry. But as he built his career, he found himself thinking more and more about sustainability. That left him with one question—how could he build a sustainable fashion company?   
So, he started researching what premium denim brands were doing in terms of sustainability. It turned out that none of them were putting much focus into a sustainable, circular brand. He recognized a need for retailers to support sustainability, which left him with the goal of providing fashion wholesalers with a sustainable denim option.
Circularity and sustainability
Although the idea behind Boyish was to support wholesalers with sustainable denim, it quickly evolved into its own brand. Today, they're a fully circular and sustainable company.
So, what exactly does that mean?
It's not just a buzzword; it's ingrained in everything Nodarse and the team at Boyish do. From using recycled materials and non-toxic dyes to keeping up-to-date on sustainability certifications and making denim with advanced fibres. As Nodarse puts it, "It's the whole nine yards". He wanted to fix the issues he saw in both denim and the broader apparel industry. Ultimately, the solution came down to two things: recycling and renewable resources. 
Nodarse's motivated by high-quality garments that last, saying, "I'm inspired by the products around when I was growing up. Like buying a winter jacket that lasts multiple years with no need to be replaced."
When it comes to circularity, they're not just talking about a circular mentality, but a circular product. Nodarse understands that every product will eventually fail regardless of how good it is. His approach is to make jeans as high quality as possible, keeping the risk of failure as low as possible, which means customers replace their jeans as infrequently as possible. In Nodarse's words:
"We promote a lifestyle. It's a daily thing. We're not just selling jeans so we can make more money and sell more jeans. We're selling jeans that spread goodness and that feeling of doing good. It's not a lifestyle in that we'll sell you everything; it's a lifestyle in that we'll help motivate you to make better choices with your purchasing."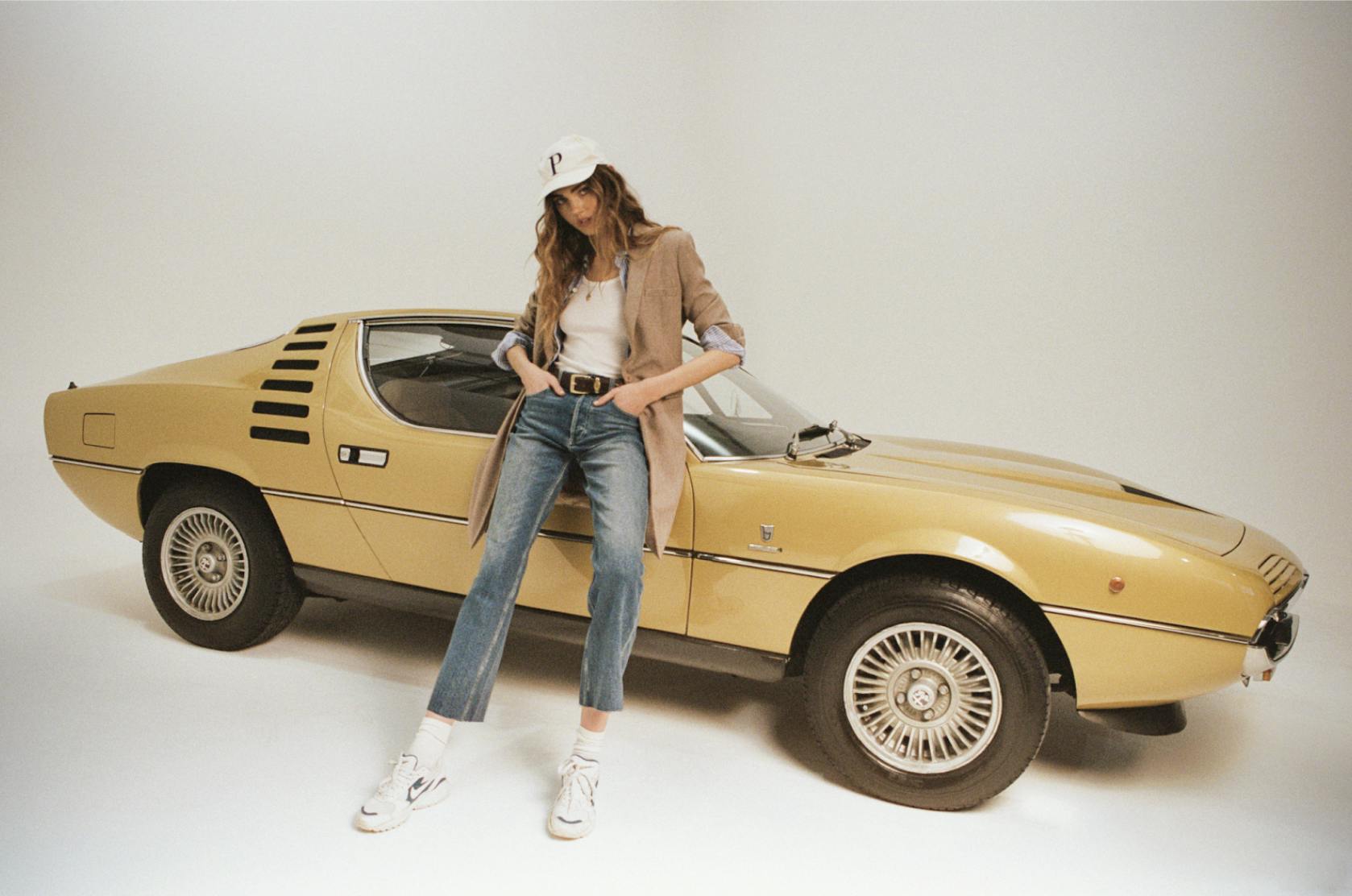 Partnering up for Black Friday success
After taking their first tranche of Clearco capital back in 2020, the Boyish team started testing out different digital advertising strategies. Nodarse says, "We started with just Instagram ads and then added Google. We tried Facebook but it didn't work out. The target market didn't align."
As they tested different advertising strategies, Nodarse decided to start working with some of Clearco's partners in order to boost the success Boyish was seeing on their ad campaigns. They started running email campaigns with Klaviyo and using Gorgias to help manage their customer service interactions. 
With each tranche of capital from Clearco they've been able to increase their funding, which helped them develop a successful BFCM ad campaign in 2020—something they hadn't done previously. But running ads and promotions during BFCM 2020 wasn't an easy decision. Being sustainable and pushing people to purchase around the holidays can be a tough balancing act. As Nodarse says:
"It's a matter of balancing profitability with sustainability. We do one to two sales a year, max. We put value in our product because we put heart and soul into it and don't want to devalue it with sales just to undercut someone else."
So this year, they're going to have less sales as they continue to adjust their strategy. And that's been working for them—each year they've been able to take more Clearco capital to increase their online presence, which has led to an impressive ROAS of 4:1. 
Part of Nodarse's strategy has been to grow slowly and steadily—the sustainable way. "Our ad spend is only about 40% of our overall revenue. We have the capability to spend more, but we're modest with how we grow, which is part of sustainability," explains Nodarse, "It's not about trying to overgrow and over consume, because that makes it difficult to be efficient [and results in having] to cut corners to keep up with demand."
The future of Boyish
Nodarse and his team plan to keep gathering feedback from their customers as they continuously improve their products. "[Boyish] is a community, and that's what makes the brand even more circular: constantly improving and giving customers what they want," adds Nodarse. 
Beyond this, Nodarse is looking to take the same technology and concepts used for Boyish jeans and try to replicate that sustainable success across the board. That means zero waste dresses, outerwear, and more—all made from recyclable, non-toxic, plant-based materials. If the scraps from their clothing can't be sent somewhere to be reused to make new products, Boyish isn't interested. Nodarse elaborates:
"We were one of the first jean brands to become carbon neutral. It wasn't about being first, but about having an impact, regardless of how great our jeans are. It's not that we're doing a bunch of bad stuff and figuring out how to offset it. We're already doing the best we can and that still has an impact. We want to compete not on profitability, but on technology, innovation, sustainability, efficiency, renewable resources, and recyclability." 
As for advice for new founders, Nodarse shares his insights:
Stay true to who your customer is by looking at what they want
Take care of your VIPs by offering them perks like early access to sales
Prioritize: you can't focus on everything at once
Be customer service ready: a lot of questions will come up around BFCM sales
Forecast demand and plan your inventory accordingly
The rundown
Nobody said sustainability would be easy, but that's not stopping Nodarse from pursuing his mission of building a more sustainable fashion industry. Just like life, business is all about balance. Sustainability and profitability aren't mutually exclusive, and Boyish is a great example of this. From their approach to—and focus on—circularity to their Black Friday success, Nodarse and Boyish are proof positive that it's possible to be sustainable and successful. 
Fast funding for your Black Friday inventory.
Get up to $10M for your inventory spend.
Get Funded
The Clearco Newsletter
Sign up to get fresh content straight to your inbox!